The design and architecture studio used light and material to create an immersive clubbing experience at Potent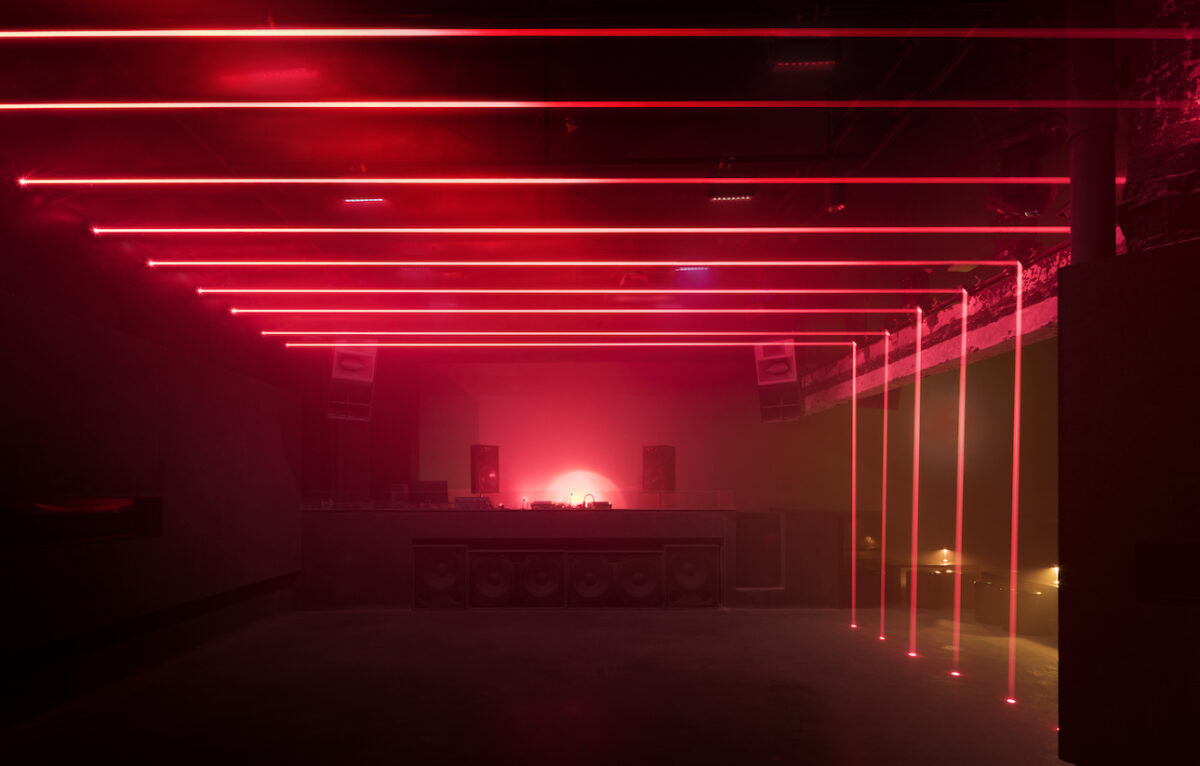 Words by Ewa Effiom
Over the last year, nightclubs – like most nightlife or entertainment venues – have been hit hard financially by lockdowns and social distancing restrictions brought on by the pandemic. But in China, which seems to have got the coronavirus under control, a return to normal life has been taking place – and Shanghai has positioned itself as the hub for this reawakening. 
Local studio Quarta & Armando (Q&A) has designed Potent, a new techno club, in the city centre. The 600 sq m venue pays homage to key clubbing époques, blending them in an attempt to look to the future. Inspired by music's fluid nature, Q&A created spaces shaped by material and light in an attempt to offer prospective clubbers an immersive, all-encompassing experience.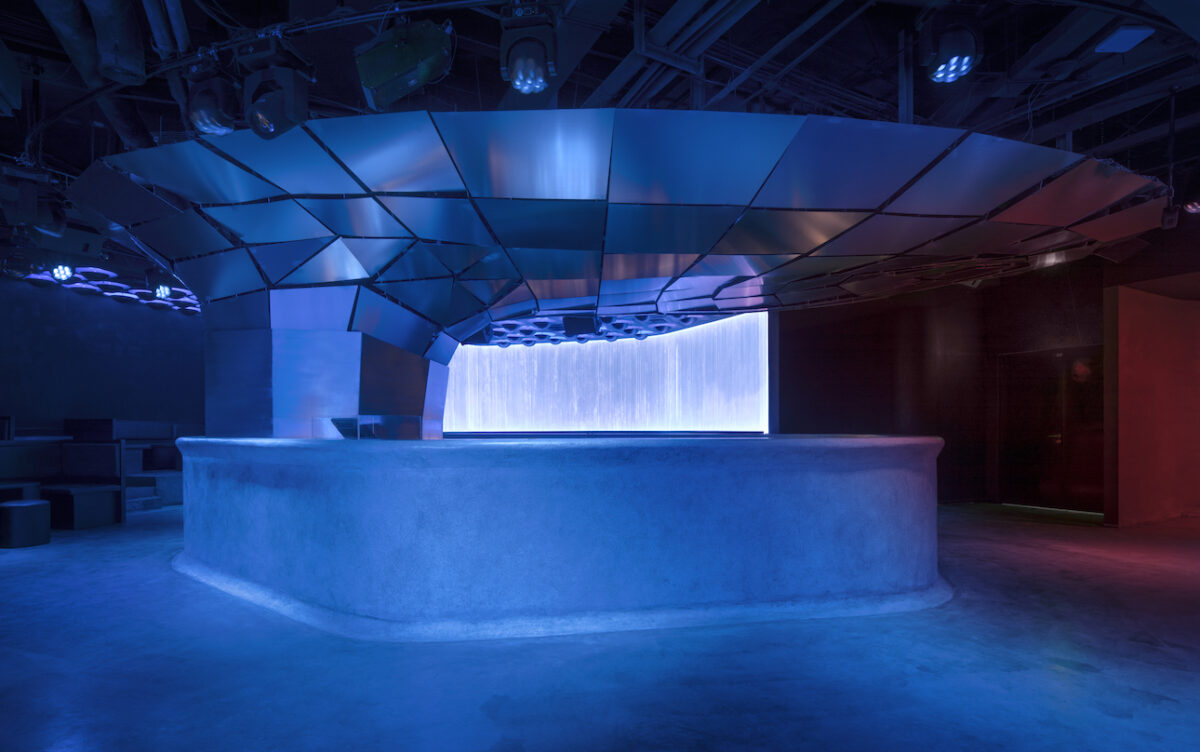 The club is separated into two distinct spaces: a Light Room and a Dark Room. The spaces are characterised by contrasting lighting: the cold industrial material palette is warmed only by a distinct red glow, a clear nod to rave culture.
A steel see-through wardrobe greets you at the entrance, followed by a LED-lit corridor leading you to the Light Room, with curved walls, a concrete bar and 'disco ball' made of laser-cut polished steel panels. The Dark Room, meanwhile, is a more intimate space with shiny black vinyl sofas, dark steel tables, and embossed and perforated steel-panelled walls.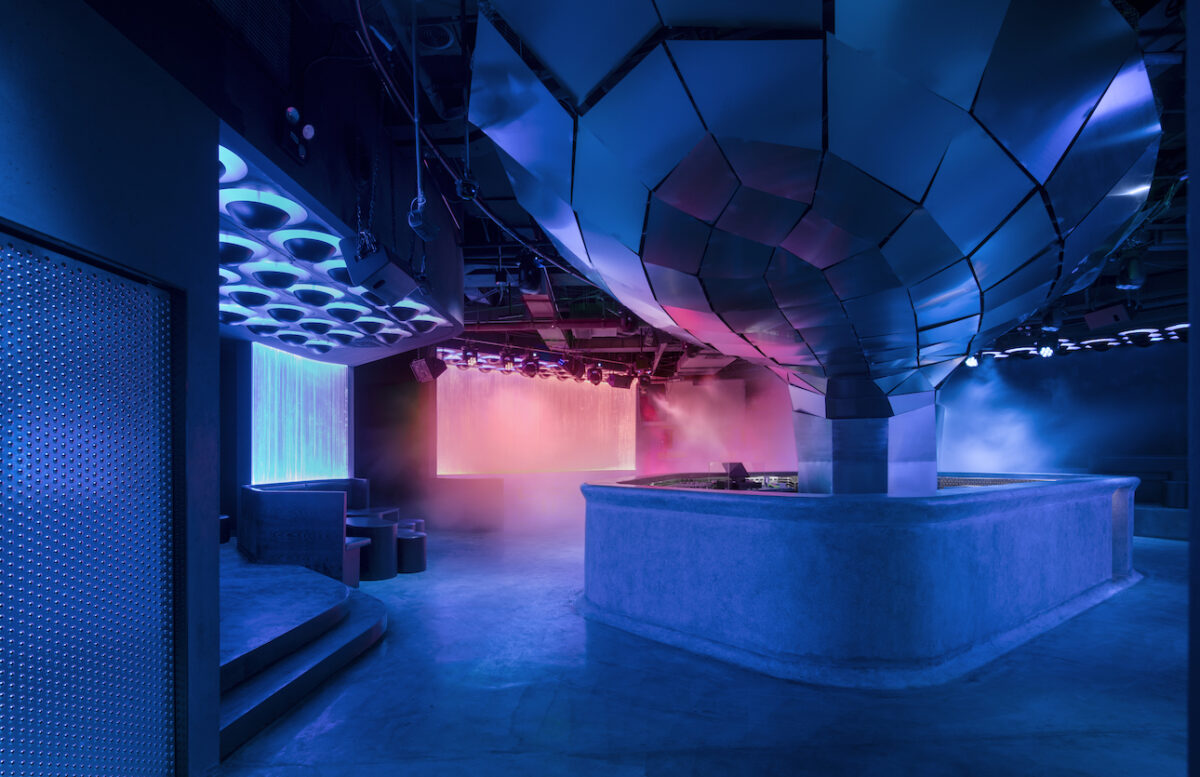 Since pandemic lockdowns began, streamed clubbing events have been a poor substitute for the real thing, and across the world there is a yearning for a return to shared nightlife. In Shanghai, the opening of these venues is made possible through protective measures including getting clubbers to scan a QR code confirming their health status before entering.
With Potent, Q&A hopes to make a contribution to the revival of the city's nightlife culture. For the rest of the world, perhaps this gives us a glimpse into post-pandemic life.
Photography by Peter Dixie – LOTAN
Get a curated collection of architecture and design news like this in your inbox by signing up to our ICON Weekly newsletter
---