A Cloud of blue Mist, an eye-catching art installation, combines public art, play and placemaking on the southern outskirts of Riga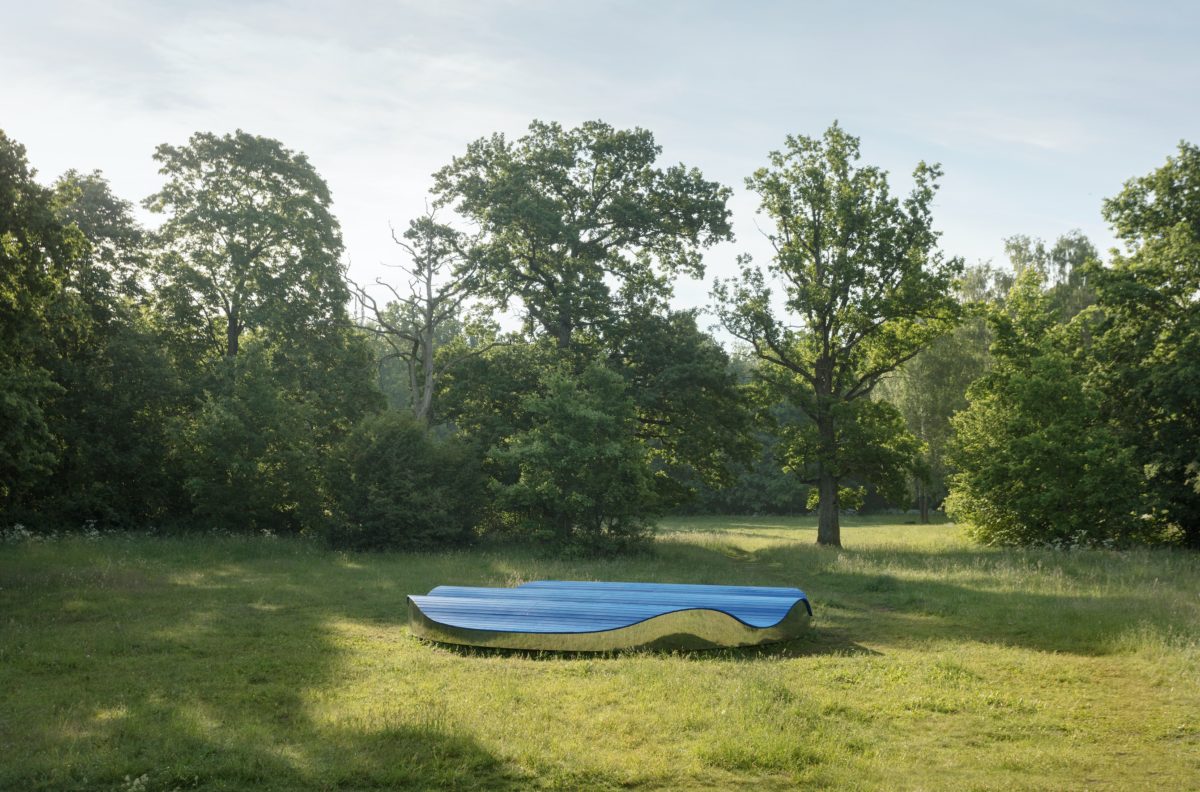 Architecture and design practice onlyonly studio based in Riga, designed a public art object in the urban meadows of Lativa's capital situated between Riga's vibrant neighbourhoods Imanta and Zolitude, home to more than 60,000 people.
Historically, the two areas have been separated by railway paths, as well as a meadow and high-growing trees. onlyonly studio intended to change this by using art to bind people to place, thus connecting the two neighbourhoods and its communities.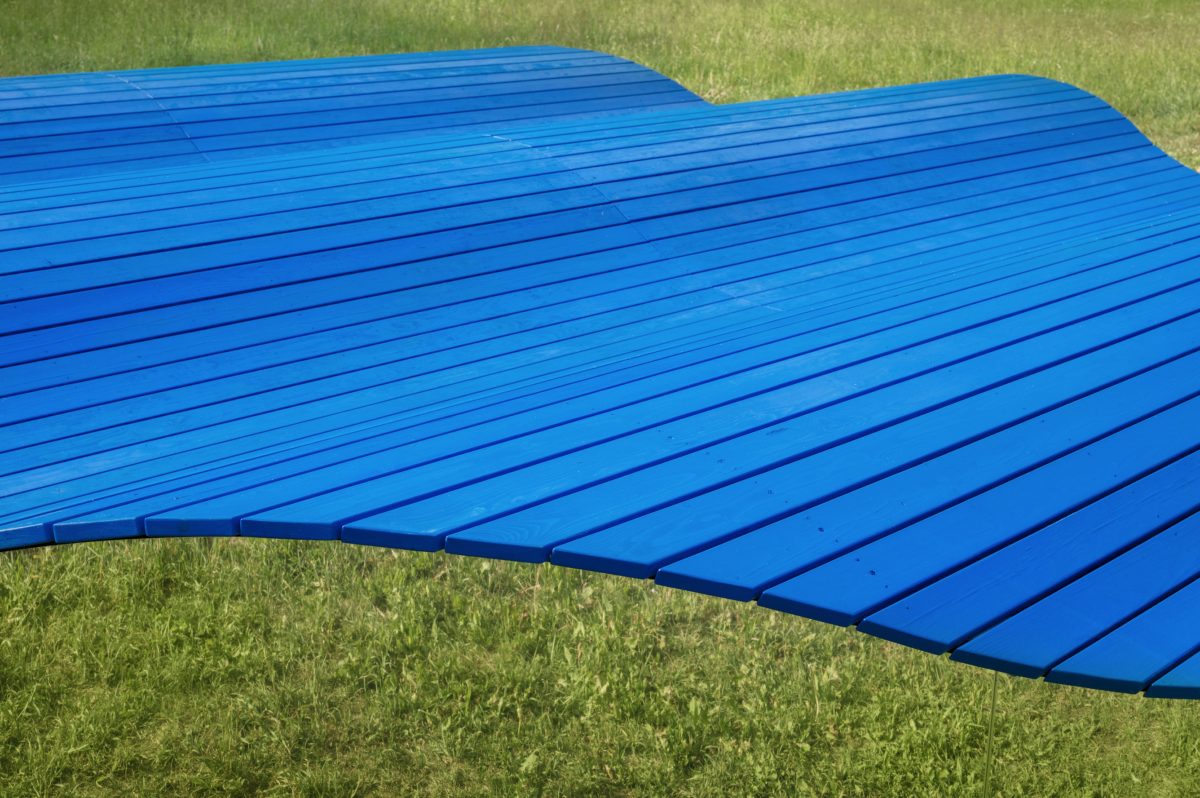 Round in form, the wavy sculpture looks like a spaceship from afar. Upon closer inspection, however, its monolithic form clad in stainless steel and cobalt blue tones invites people of all ages to unleash their imagination and discover new ways of playing.
A Cloud of blue Mist was created at the Latvian Centre for Contemporary Art for a project called "Together". The challenge was to develop areas on the outskirts of major cities, with solutions that promote togetherness and increase the overall wellbeing of neighbourhood communities.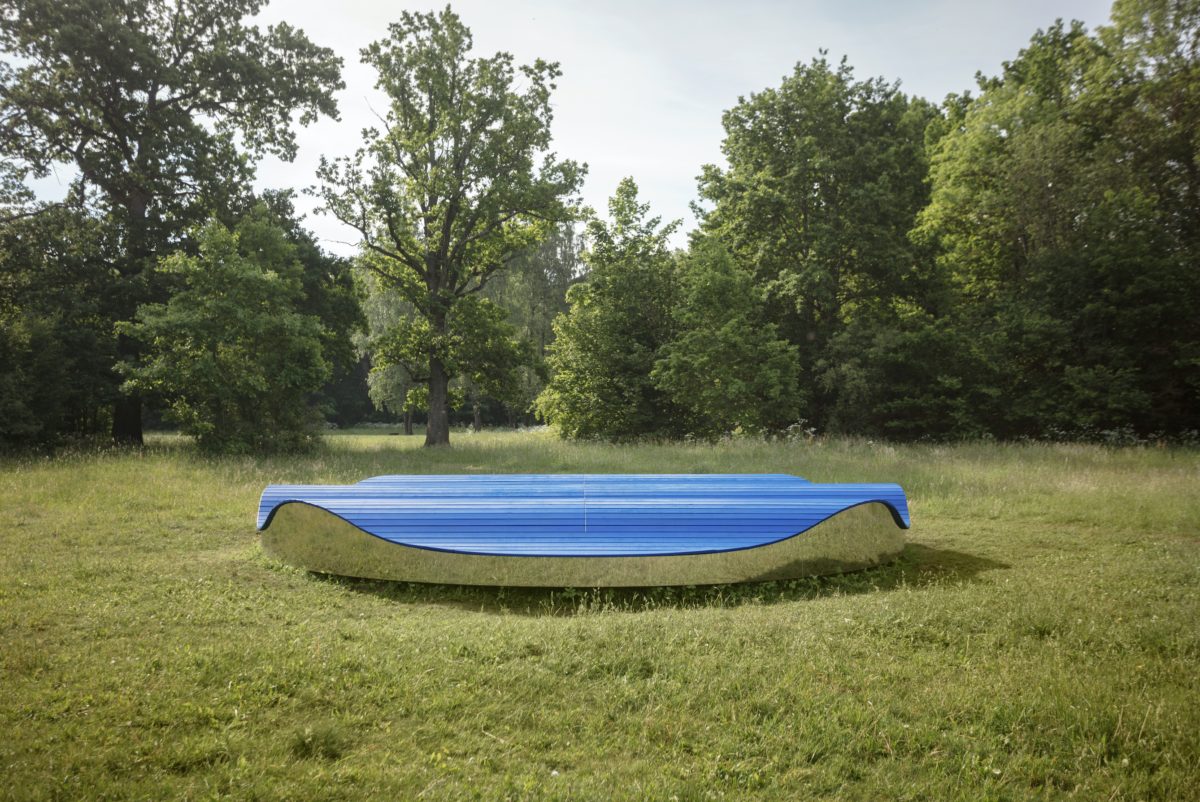 'Some of the challenges we faced in the research and design phase included: How do we connect two neighbourhoods? How do we design an attractive object that serves as a starting point for further development of an area? How do we revive these areas and increase the potential of local tourism?', explains onlyonly studio.
Historical research, on-sight investigations, and in-depth conversations with neighbourhood residents and its association Riga Annenhof enabled the designers to create a solution. The bold public sculpture has fuelled interest in the area on social media and enriched the meadow with various public events including concerts, public discussions and history tours. But most of all it has united the communities of Imanta and Zolitude.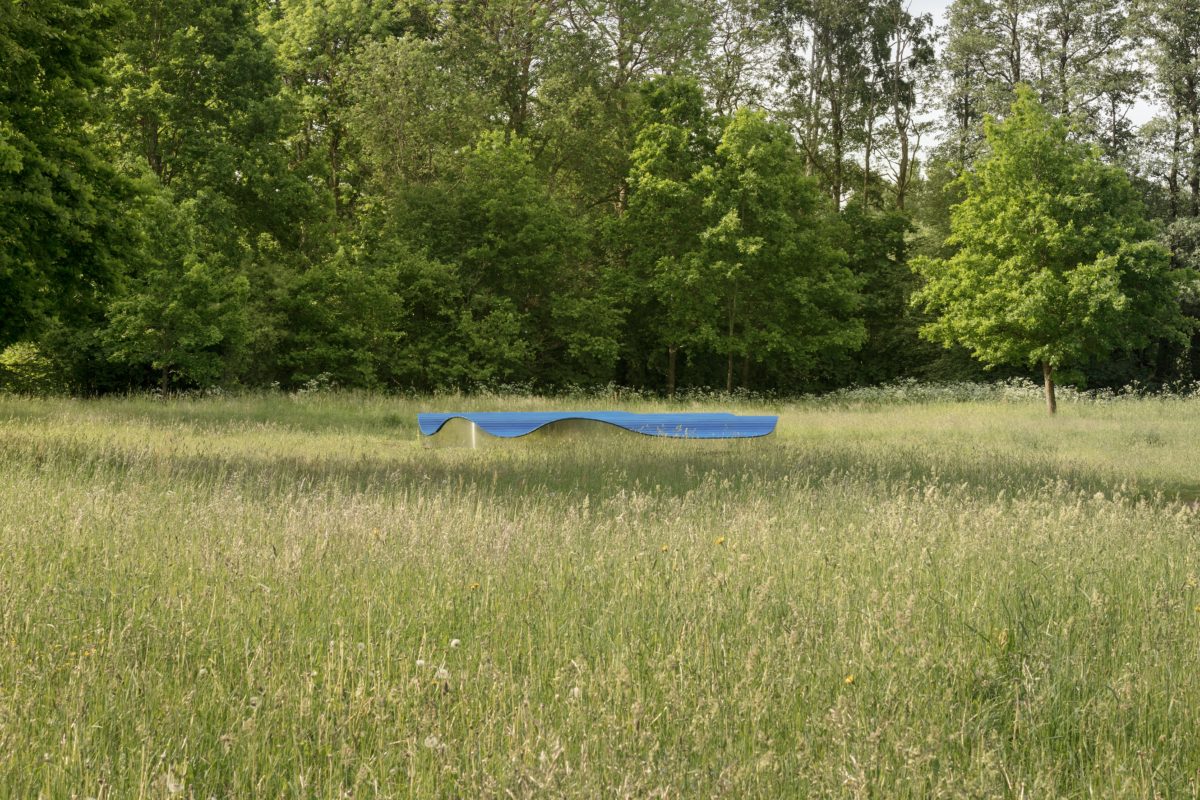 'After construction ended, we regularly observed how people interacted with the object', shares onlyonly studio. 'We examined its overall impact on the two neighbourhoods and it was surprising to learn that it invited such a variety of people from all different age groups.
'With A Cloud of blue Mist we created a multi-purpose meeting point – kids love to play on the object, and in summer, locals have used the sculpture for sunbathing or yoga. The public art piece created a place for gathering, meeting and playing, and it is now a top-rated tourist attraction in the area.'
Photography by Reinis Hofmanis
---