The Dutch designer's project creates a space of nature to complement the architectural interventions across the Weil am Rhein campus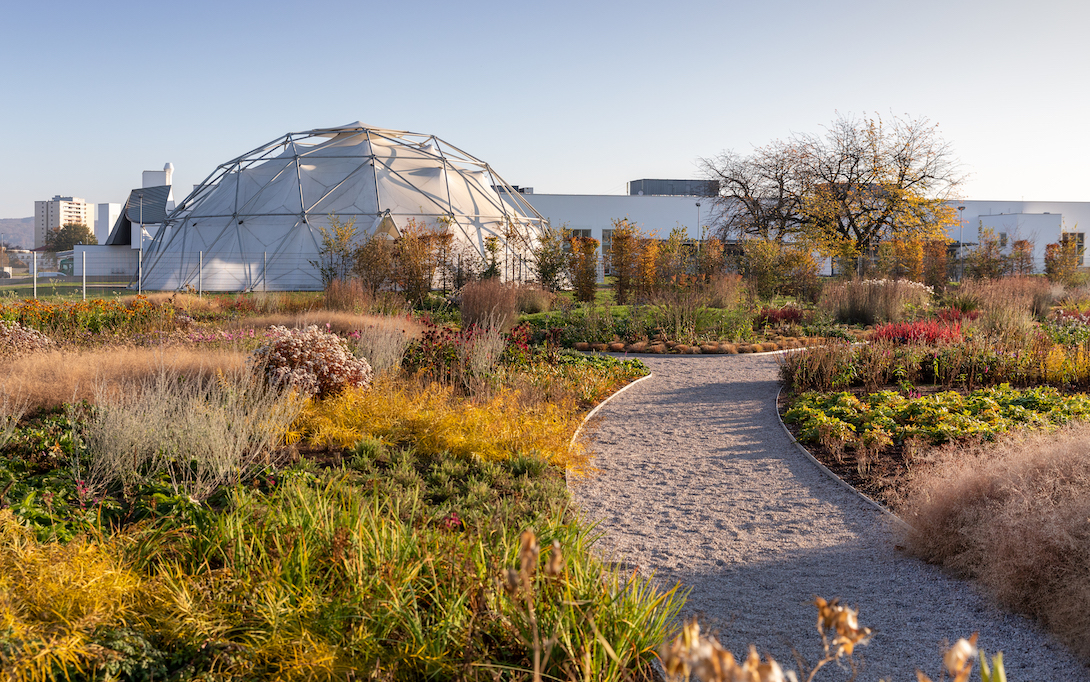 Dutch garden designer Piet Oudolf has created a new garden for Vitra Campus, the Swiss furniture manufacturer's HQ and museum complex in Weil am Rhein, Germany. The Oudolf Garten will open to the public from 30 June 2021.
Planted last year, the landscape has taken a full cycle of seasons to reach full bloom. Oudolf – whose work over the decades has helped defined a new naturalistic approach to planting design – has used approximately 30,000 plants for the garden.
Covering an area of 4,000 sq m, the garden is situated on the Vitra Campus between the Herzog & de Meuron-designed VitraHaus flagship store (2010) and Álvaro Siza's factory building (1994). It is overlooked by Buckminster Fuller's 1975 Dome, which was installed in 2000.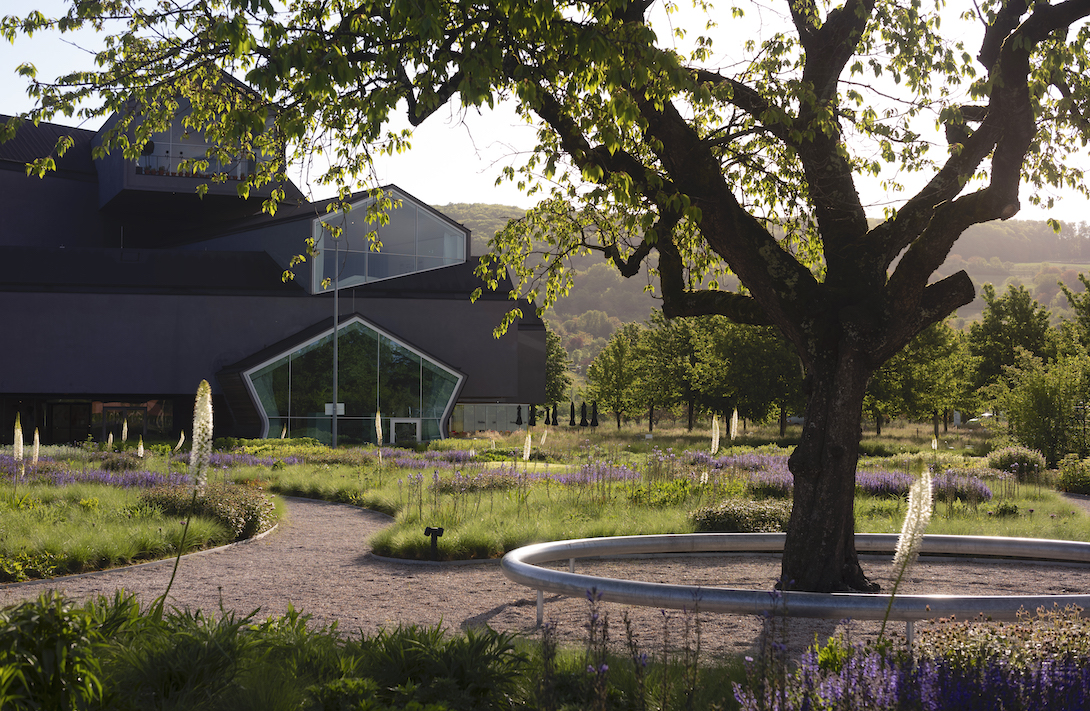 'In the first decades of the Vitra Campus's development, landscape design was not an issue,' explains Rolf Fehlbaum, Vitra's chairman emeritus. 'It was only in the course of connecting the northern and southern parts of the Campus, when the projects by Álvaro Siza (Siza Promenade, 2014) and Günther Vogt (landscape masterplan, 2017) were commissioned, that landscape interventions were first implemented. Piet Oudolf's garden has added a fresh dimension to the Campus and opens up a new, ever-changing experience for visitors.'
The Oudolf Garten does not include built structures but aims to create a landscape which complements the surrounding buildings of the Campus. The viewer walks between the plants along winding paths; Oudolf hopes that their encounter is both aesthetic and emotional. 'I want people to lose themselves in the garden instead of just passing through it', he says.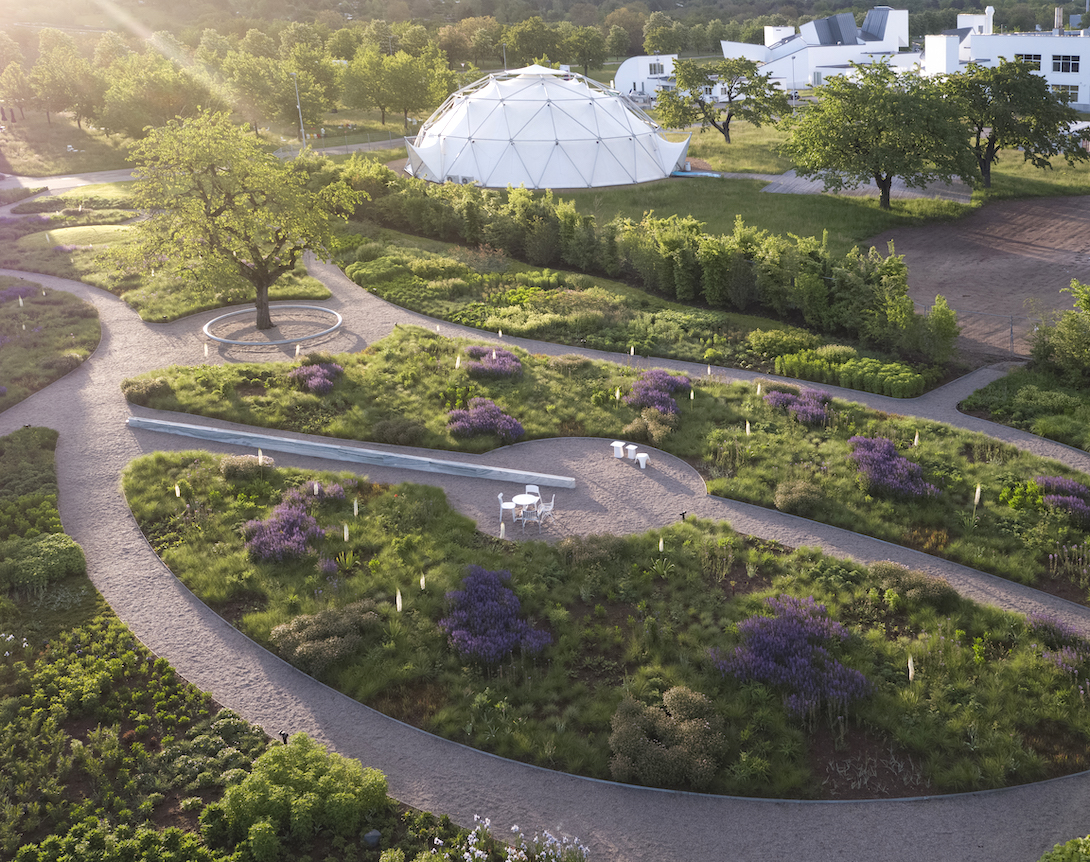 Oudolf's projects are typically landscapes that look wild but are in fact meticulously planned. He composes a 'community' of plants with distinct strengths and weaknesses and different flowering periods and life cycles, so that his gardens provide a sensory experience year-round. 'To me, plants are personalities that I can use and arrange according to their appearance and behaviour,' he says. 'Each one "performs" in its own way, but in the end an interesting play needs to emerge from it.'
Oudolf has created gardens for Hauser & Wirth Somerset, the Serpentine Galleries and the Venice Biennale, as well as designing the gardens of New York's iconic High Line (2009).
Top image: the garden in Autumn 2020. Other images: the garden in May 2021, photographed by Julien Lanoo. All photographs copyright Vitra
Get a curated collection of architecture and design news like this in your inbox by signing up to our ICON Weekly newsletter
---