The chair forms part of the Radical Plastics project, which recycles and redesigns waste saved from oceans and landfills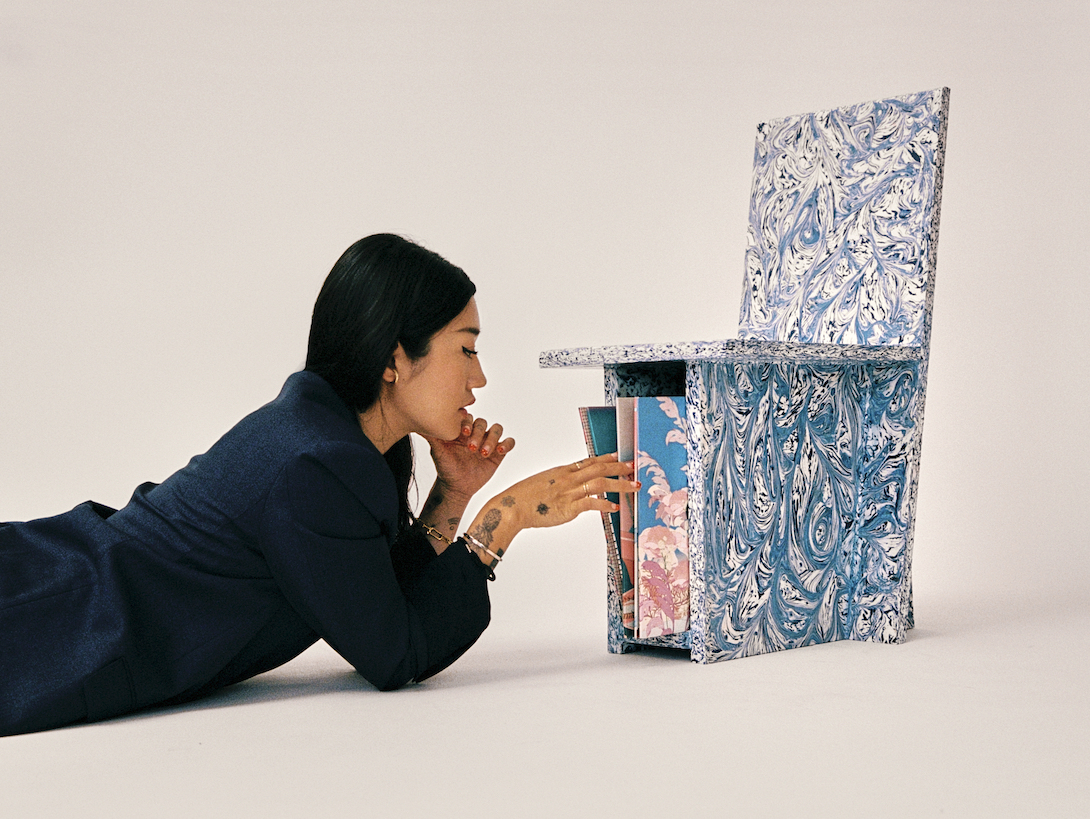 Berlin-based DJ Peggy Gou and creative platform Space Available – established by Bali-based designer Daniel Mitchell – have created the Peggy Chair, a striking seat designed from 20kg of recovered and recycled plastic waste from rivers and landfills in Java, Indonesia. The chair forms part of new exhibition The Waste Refinery at the National Design Centre Singapore, which brings together designers tackling the global problem of waste.
The chair has a marbled blue and white effect and its angular form comprises a vertical compartment under the seat for storing vinyl records or other items. The offcuts within the making process have been used as welding rods to assemble the chair, leading to a zero-waste design which forgoes the need for glue or nails. The Peggy Chair is the first release from Space Available's circular design exploration, Radical Plastics, which also includes an array of other products made from plastic waste.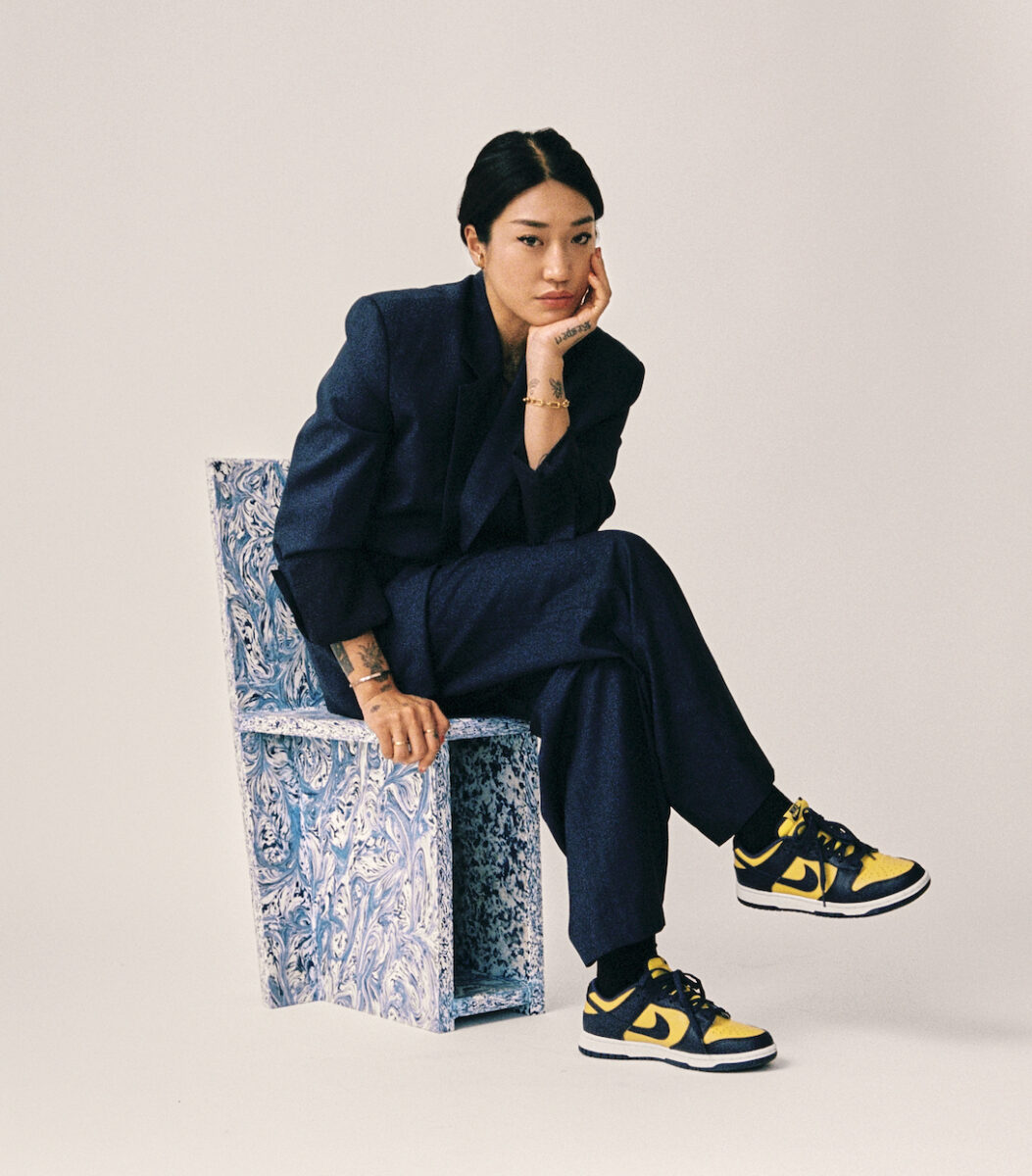 Established by Mitchell in 2020, Space Available is a platform and design studio dedicated to inspiring sustainable living and circular design. 'Sadly when we throw away our trash the vast majority ends up in landfills and the ocean,' says Mitchell. 'Of the 8.3bn tonnes of virgin plastic produced worldwide, only 8% has been recycled. Using waste plastic in our designs not only helps to clean oceans and landfills but also creates further awareness on the issues we are facing in todays world.'
Two other chairs from the Radical Plastics collection will be on show at The Waste Refinery: the Meditation Chair and Artisan Chair, two colourful furniture pieces created using woven strips of waste plastic.
The Waste Refinery at the National Design Centre Singapore is open from 6 November 2021 to 16 January 2022
---