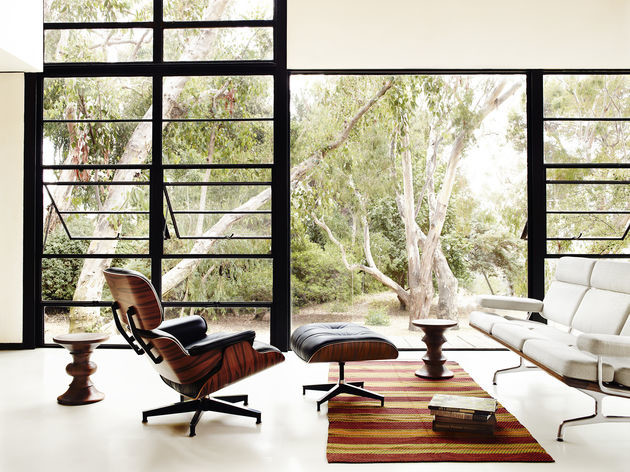 A modern take on the nineteenth-century club chair, the Eames Lounge Chair has become a classic.
The Eames lounge chair and its matching ottoman were design by the husband and wife team for the Herman Miller Furniture Company.
For most of their partnership, Charles and Ray Eames dedicated themselves to designing furniture that could be mass produced at affordable prices. They wanted to develop interior design and decor that was accessible to the average American, but didn't compromise on aesthetic for its price tag. The Eames Lounge Chair was designed as a luxury item, but one that could also be reproduced easily.
The chair has a low seat that is permanently fixed in a reclining angle. The seat also swivels on its base but remains level as it moves. The couple borrowed the overall shape from the idea of a well-used baseball mitt: something the user could relax into and feel held and which the Eameses thought would achieve a sense of comfort and familiarity. They worked with this idea and the shapes of traditional English lounge chairs.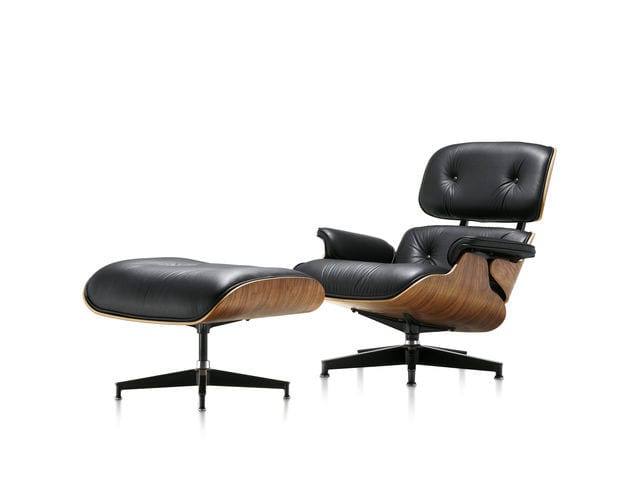 They created a chair made with three curved plywood shells covered with veneer. These three pieces make the chair's three sections: the headrest, backrest and seat. The back and headrest are identical in proportion as are the seat and ottoman. The original veneer was made of Brazilian rosewood, but this was discontinued in the early 1990s in favour or more sustainably grown woods like cherry, walnut and Palisander rosewood.
The curving chair was modern and stylish and reflected the emerging post World War II aesthetic. Plywood had never before been used like this and though the design was clearly luxurious, the chair was easily mass produced.
The chair has become symbolic of Modern design style and one of the most covered pieces of design anywhere, although ironically Ray Eames commented that it looked 'comfortable and undesigny' when they first produced it.
---