Commissioned by Art on the Underground, a series of works by artist Lucy McKenzie celebrates the station's design history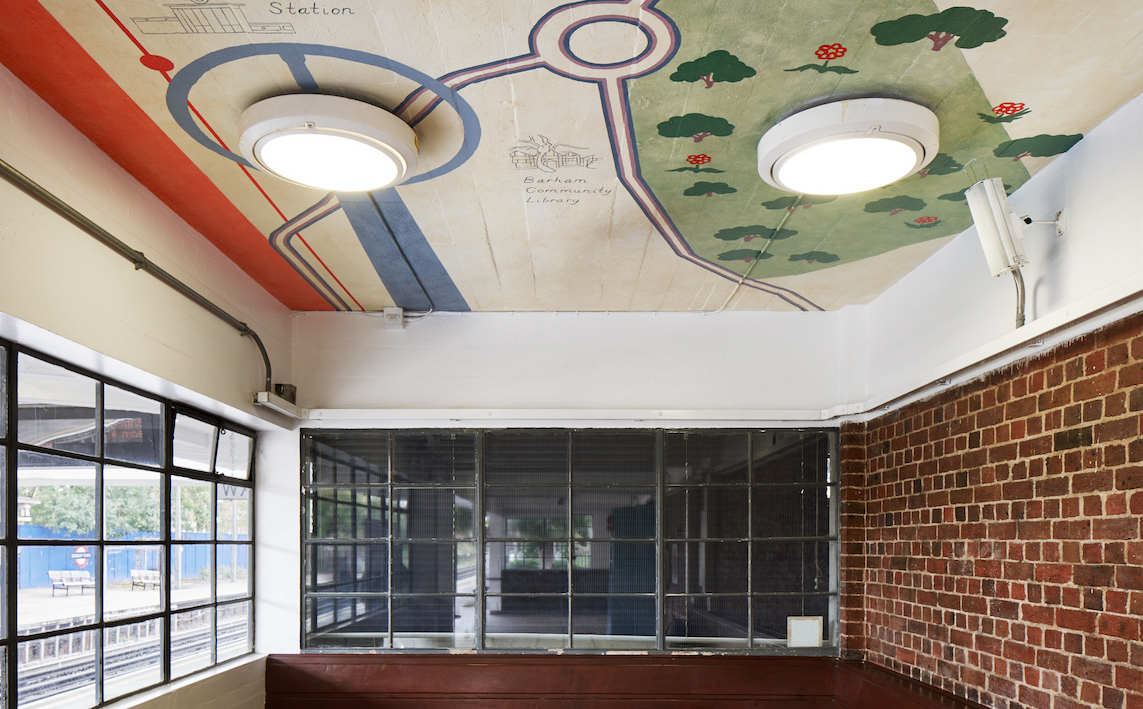 Following Art on the Underground's commissioning of Scottish-born, Belgium-based artist Lucy McKenzie, Sudbury Town Underground station – designed in 1931 – is now home to a range of permanent and temporary artworks celebrating the station design and history as well as the surrounding area.
Titled Pleasure's Inaccuracies, the commission comprises two hand-painted ceiling murals featuring maps of the local area, a detailed architectural model of the station installed for public display, two large platform billboards, and posters displayed on an original kiosk within the station. Both the murals and the model are permanent while the billboards and posters will be on display until November 2021.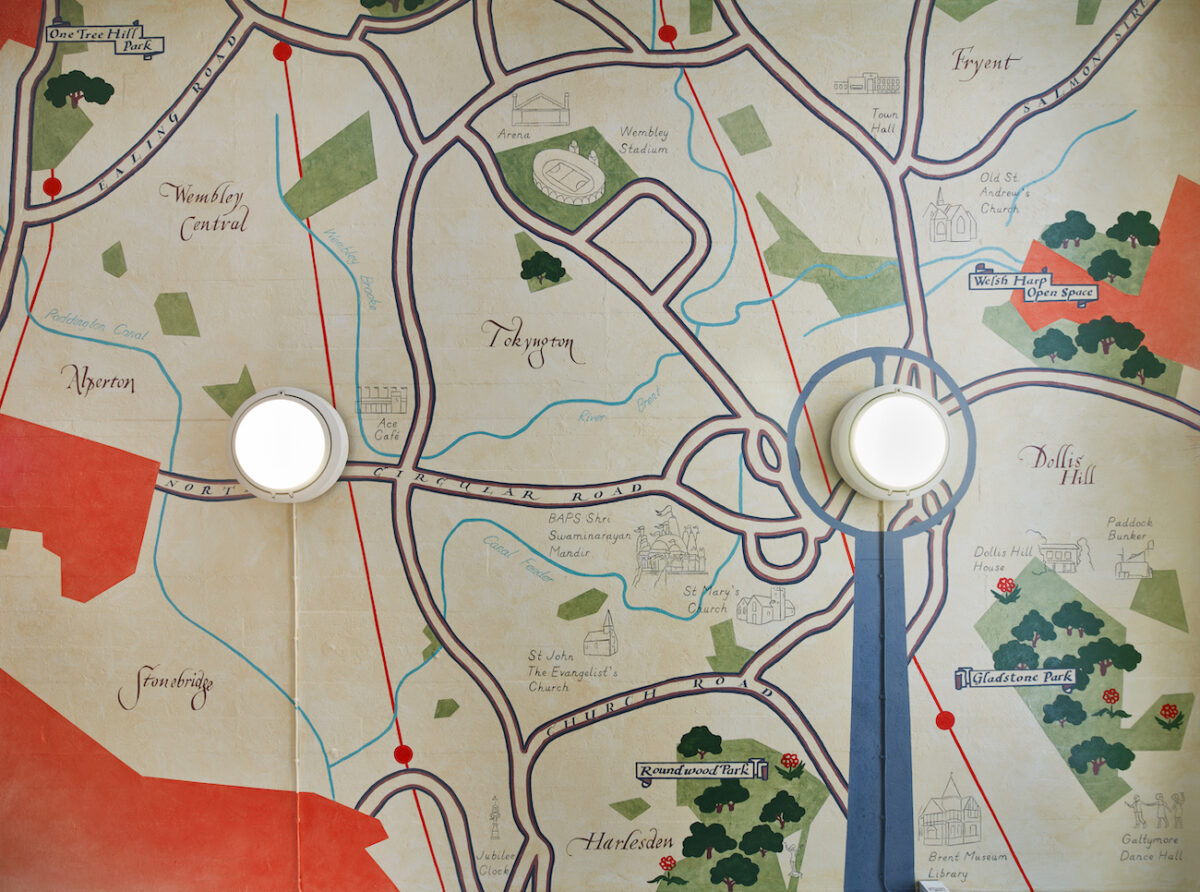 McKenzie – whose work frequently combines source material from the realms of historical design, advertising and architecture – is fascinated by the decoration of public spaces such as train stations.
For Pleasure's Inaccuracies, she chose Sudbury Town tube station on the Piccadilly line – a historic, listed building designed by celebrated English architect Charles Holden. Situated in the borough of Brent in northwest London, the modernist station features a large central hall, original features and waiting rooms on each platform.
McKenzie's work respects the station's original design, harnessing the aesthetics of the 20th century's interwar period for new decorative and narrative pieces. The ceiling murals in each waiting room feature maps of the areas surrounding Sudbury Town, highlighting local landmarks from the past and present. McKenzie studied the extensive historical advertising material in the Transport for London archives for her murals, referencing the work of British graphic artists Herry Perry and RP Gossop.
McKenzie's billboards and posters resemble modernist advertising, but are in fact vastly enlarged reproductions of sketches. The detailed architectural model of the station, allowing visitors to appreciate the building's design, also features McKenzie's commissioned artworks in miniature.
'I try to make a total space that has room for ambiguity and friction, but at the same time is aesthetically and intellectually satisfying,' says McKenzie. 'With the childish appeal of tiny scale models and a kind of "treasure hunt" to locate each artwork I hope to draw the viewer in.'
Eleanor Pinfield, head of Art on the Underground, added: 'Long an architectural jewel in London Underground's network, Sudbury Town Tube station is now also a home of contemporary art.'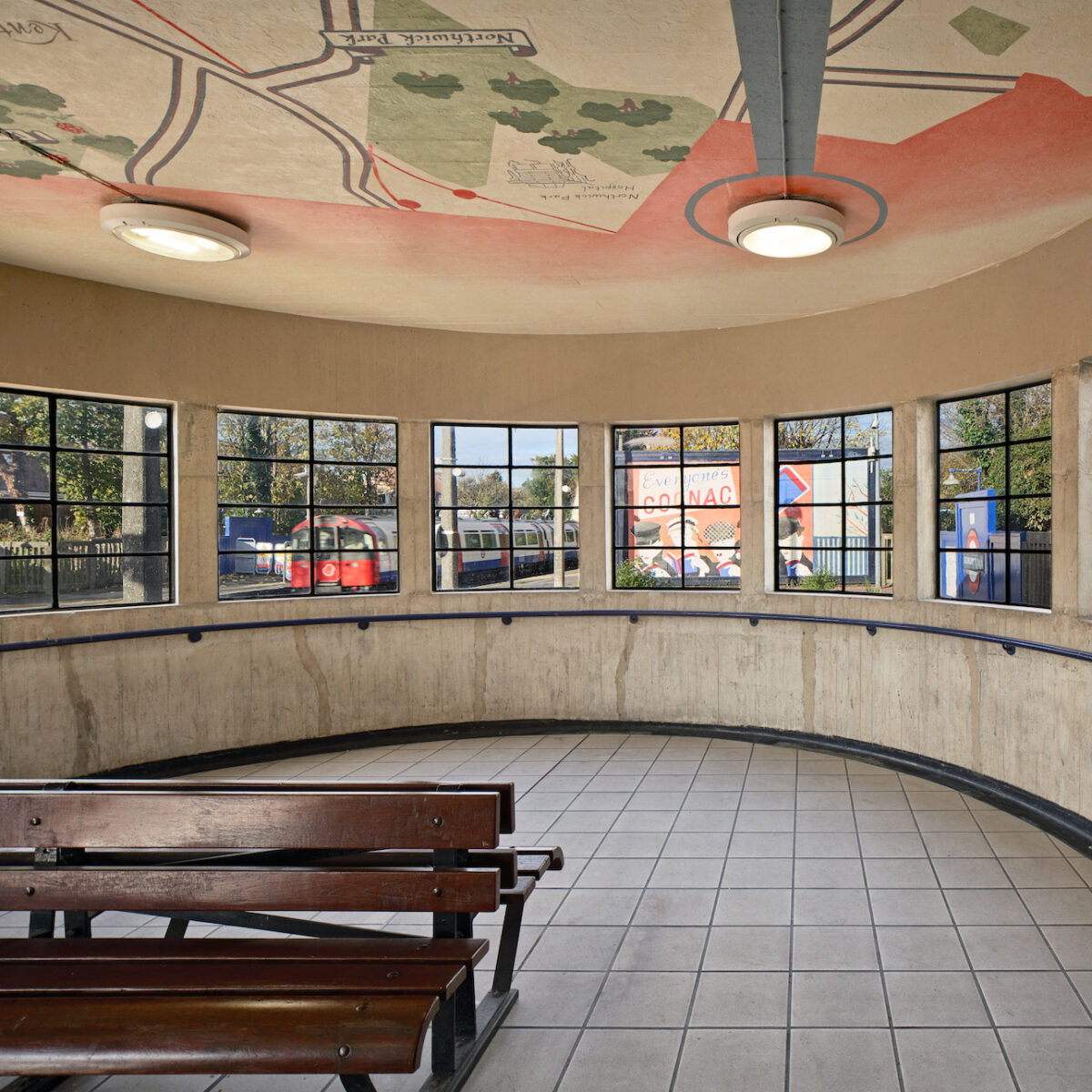 Photography by GG Archard
---