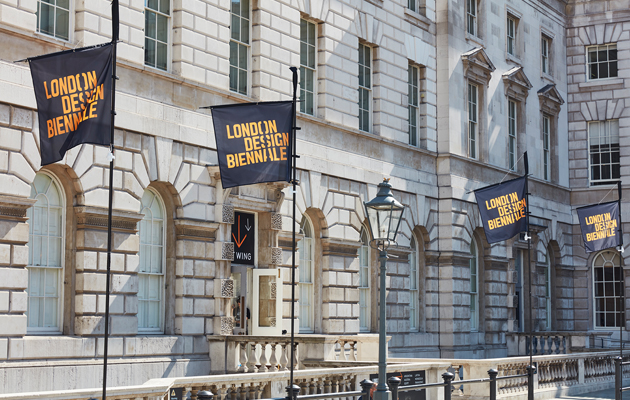 London Design Biennale announced on Tuesday that artist and designer Es Devlin OBE will be the artistic director for its third edition, set to take place at Somerset House in 2020.
During the event, scheduled to run 8-27 September 2020, over 50 countries, cities and territories will create installations and presentations responding to Devlin's chosen theme of 'resonance'. Her choice of theme references the longevity of human impact on the earth and the growth of digital technology, which has helped ideas spread around the world.
Devlin explains, "We live in an age of hyper resonance, the consequences of which are both exhilarating and devastating. Everything we design and everything we produce resonates. Each idea we generate has the power to reach a mass digital audience undreamt of by previous generations, while the lifespans of the physical products we create often endure long beyond our own…In our global, digital era, design can reach instantly across borders and bridge cultures.' Her hope is that designers can use the theme to explore the ways their work can influence and transform society, and look towards a greater focus on sustainability.
Es Devlin
Devlin's own work spans music, opera and theatre, frequently exploring the impact of new technology on artistic practice and experience. Her installation at the 2018 London Design Festival, Please Feed the Lions, featured a large red lion, placed on a Trafalgar Square plinth, that generated poetry, projected onto Nelson's Column. The work encouraged people to 'feed' the lion words, which were then turned into verse using machine learning. Similarly, her 2017 work at the V&A, The Singing Tree, merged machine learning with light and sound.
At the same time as Devlin's appointment, London Design Biennale also announced that Will Sorrell will be managing director of the event. Sorrell previously managed designjunction, and has created more than 35 exhibitions internationally across design, art, architecture and fashion.
Speaking about the announcement, Sorrell said: 'The third edition in 2020 will come at a time when the UK finds itself in new relationships with the world. What better way to strengthen those relationships, than to host the best international design thinking in our capital.
'Embarking on this edition with Es Devlin is a pleasure. She is an expert on communicating to diverse, global audiences – and brings a deep understanding of how to both inspire, and entertain.'
---