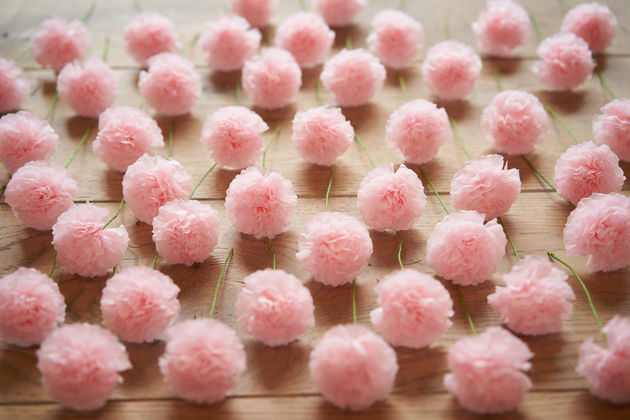 London Craft Week is back in the capital to share the work of makers from across the spectrum of craft and creativity
London Craft Week showcases the work of makers and designers every year across numerous venues in central London. Taking place from 8 May to 12 May 2019, the event emulates fashion and design weeks by bringing together hundreds of makers and designers from around the world to celebrate the range of objects, activities and designs that craft encompasses.
The first event took place in 2015 and it continues to run supported by sponsors, charities, galleries and museums with the aim of shining a light on independent craft, as "a response to a renaissance in the appreciation of creativity and craft; to the role of hand, head, unique skills and true talent," according to its chairman, Guy Salter.
This year, several of the events and products on display tackle challenges around consumption and sustainability of materials, a key theme at many of the design weeks in the past few years, as well as the explicit theme of Broken Nature at the Milan Triennale.
At the Apple Design Lab, Natsai Audrey Chieza of Faber Futures will explain her work in biomaterials and creating pigments from bacteria, and artist Lucy Hardcastle will "transform feelings into drawings" in her sensory design practice.
The exhibition Wood – The Living Material showcases the work of six artists and woodworkers who use the natural material in their work, with a talk on 9 May looking at how British forests influence this work and roots it in a natural landscape.
Examples from the Taskmaster Burst series by Liam Reeves and Charles Stern
Also looking at wood but from a different perspective is the exhibition Scorched at Fitzrovia Chapel. The show looks at the Japanese practice of shou-sugi-ban, which involves charring the surface of wood to preserve it and make it more durable. Several artists, including Eleanor Lakelin and Nic Webb, were asked to reinterpret the traditional technique and their works are on display for the duration of Craft Week.
Paper flowers by Pom Pom Factory and Cartotecnica Rossi
Hands-on workshops include indigo dying sessions at Coal Drops Yard with Japanese brand Buaisou and indie magazine Kiosk N1C, and inventive paper flower making with Pom Pom Factory and Italian paper maker Cartotecnica Rossi, part of a larger exhibition of the group's colourful creations.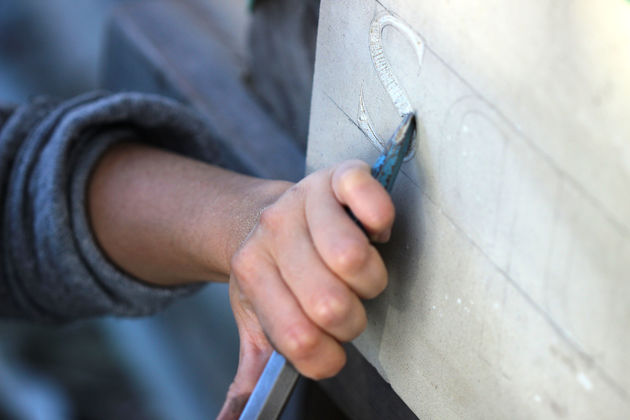 Ayako cutting letters for the Lettering Arts Trust
Other highlights include Taskmaster Burst, a series of sculptures inspired by industrial landscapes made by glass artist Liam Reeves and interdisciplinary designer Charles Stern, an exhibition on links between craft and wellbeing, with and an exhibition on memorials that demonstrate hand carving techniques and lettering artists at the Geffrye Museum.
---