The premium cinema seat features antibacterial fabric and built-in UV lights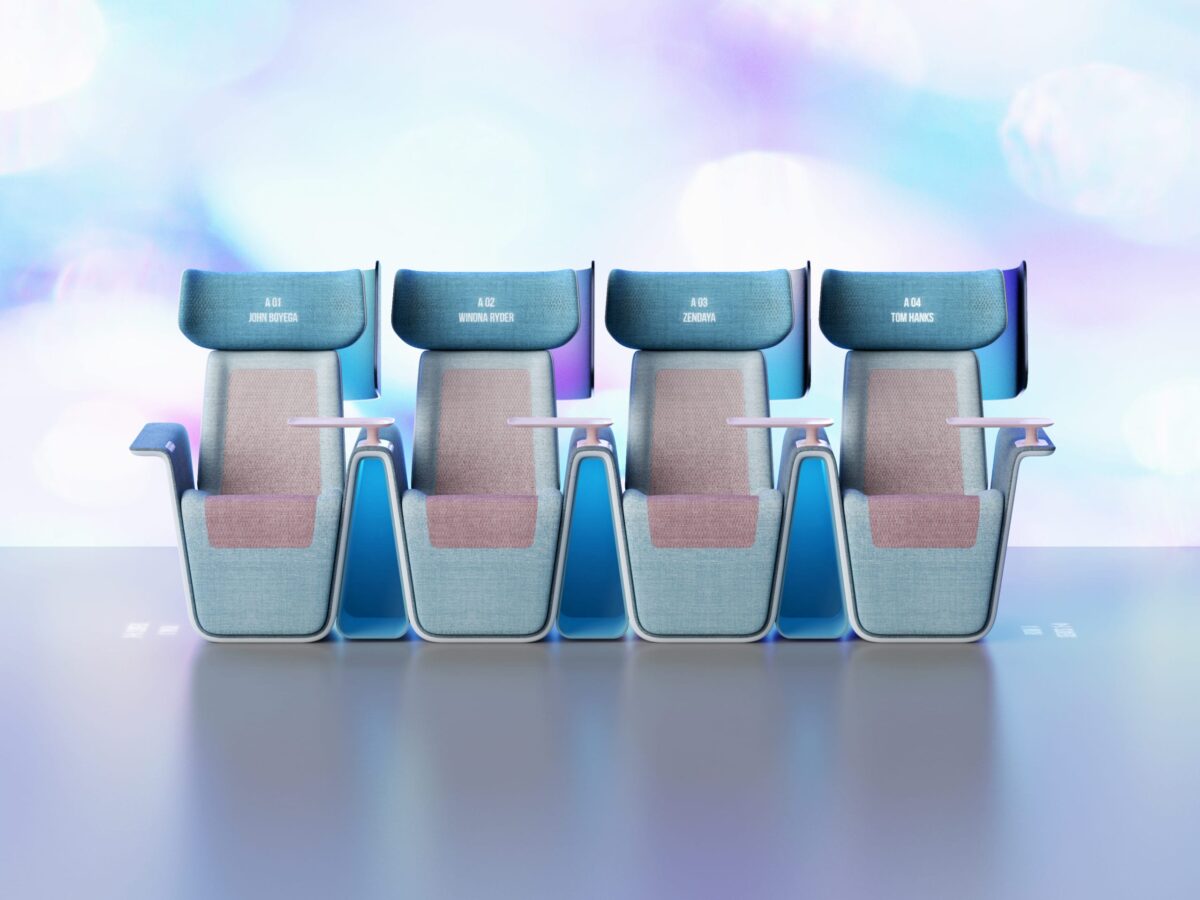 Following its development fourteen months prior to the pandemic, London-based design studio Layer has released its highly anticipated 'Sequel Seat'. Designed by the firm's founder Benjamin Hubert, the premium cinema seat aims to entice moviegoers back to cinemas in a post-Covid-19 world, while also redefining the cinema experience altogether.
Inspired by the pastel hues of Wes Anderson films, Sequel Seat – which is currently available for licensing – is in development with a leading US-based cinema seating company. Each piece features a contemporary twist to more traditional forms and styles; modular and sleek, the seats can be reconfigured to suit a variety of spaces and arrangements, while the soft colours give the chair a modern update.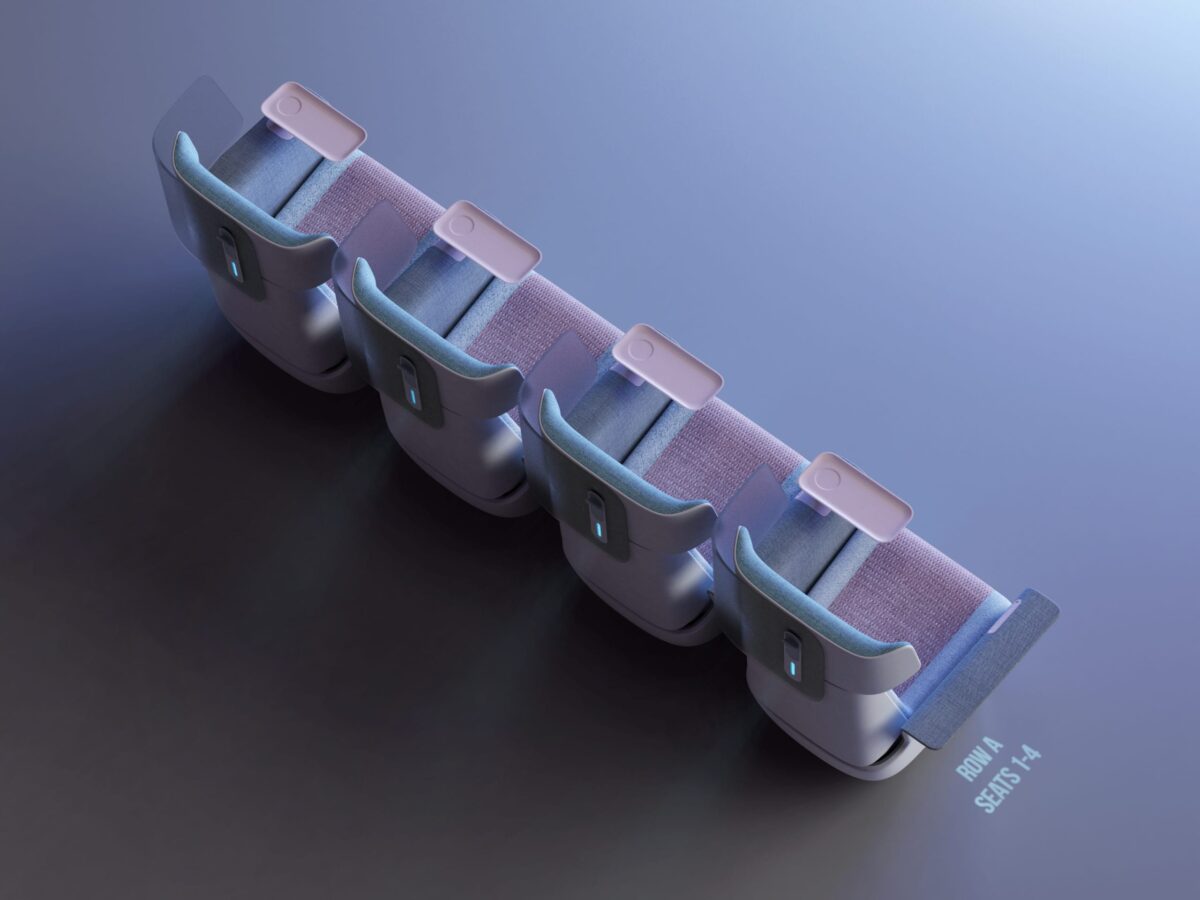 Upholstered in a 3D-knitted fabric that incorporates antibacterial copper threads, the chair integrates LEDs displaying the seat number and name used for a booking, which ultimately minimises the risk of audience members accidentally breaching social distancing measures. Furthermore, there are also removable protective screens, ample storage and built-in UV lights, the latter used to sterilise the seat behind it in between screenings.
Personal speakers and an intuitive control panel allow users to easily control the recline, seat temperature or call for assistance, while a coat hook and swivelling, easy-to-clean polymer table are further features that aim to provide an enhanced cinema experience for visitors.
With contemporary finishes and features, the result is a bold and distinctive futuristic design that adds to the growing collection of 'pandemic production' as Covid-19 continues to impact the design community the world over.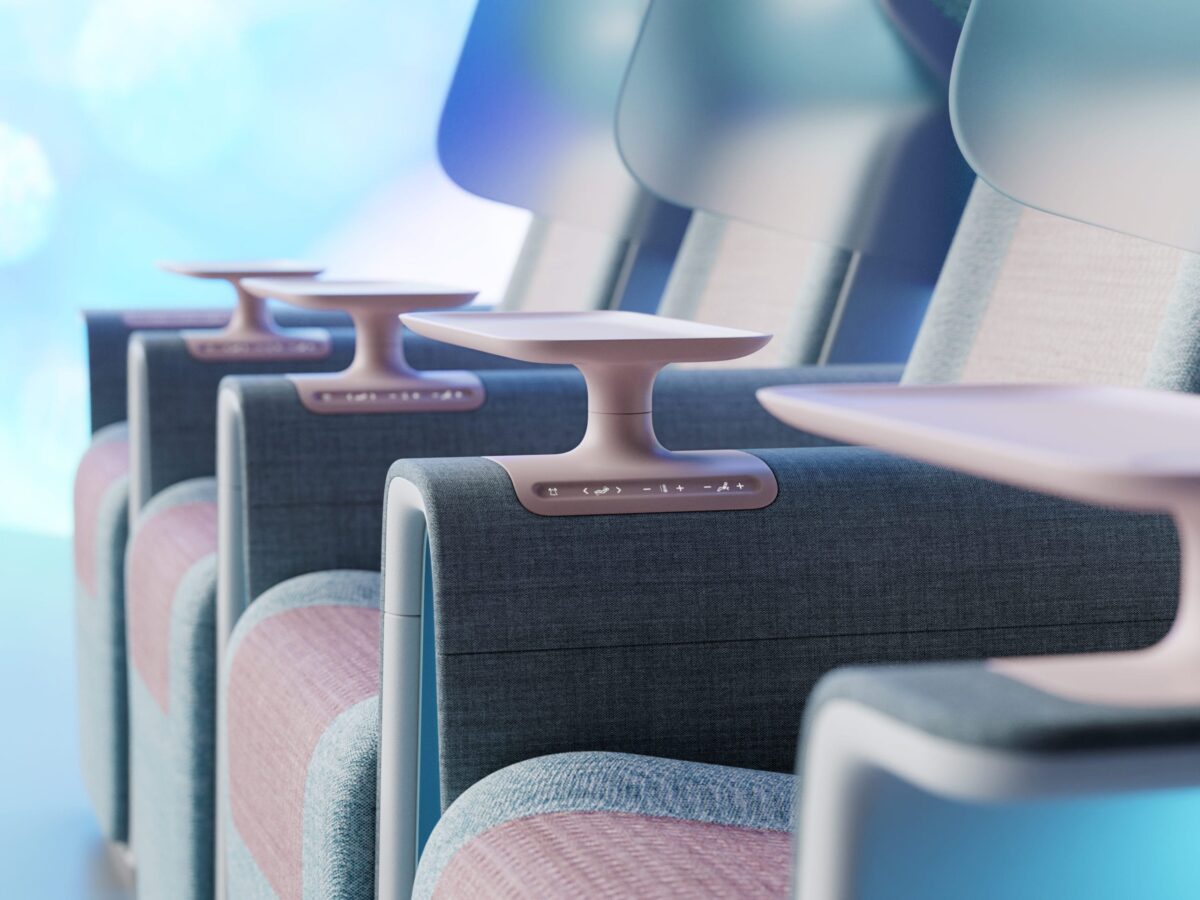 'We believe that a product like Sequel Seat will play a key role in encouraging people to come back to the cinema', said founder of Layer Benjamin Hubert. 'In today's rapidly evolving entertainment landscape, it is essential for the cinema to offer an experience that is significantly differentiated from the growing streaming market. Sequel Seat is a tool that delivers the enhanced comfort and essential safety features that will help cinemas define themselves as a safe place where moviegoers can be transported to another world.'
---