Local architecture studio Eureka created the Playwall project to help children learn through play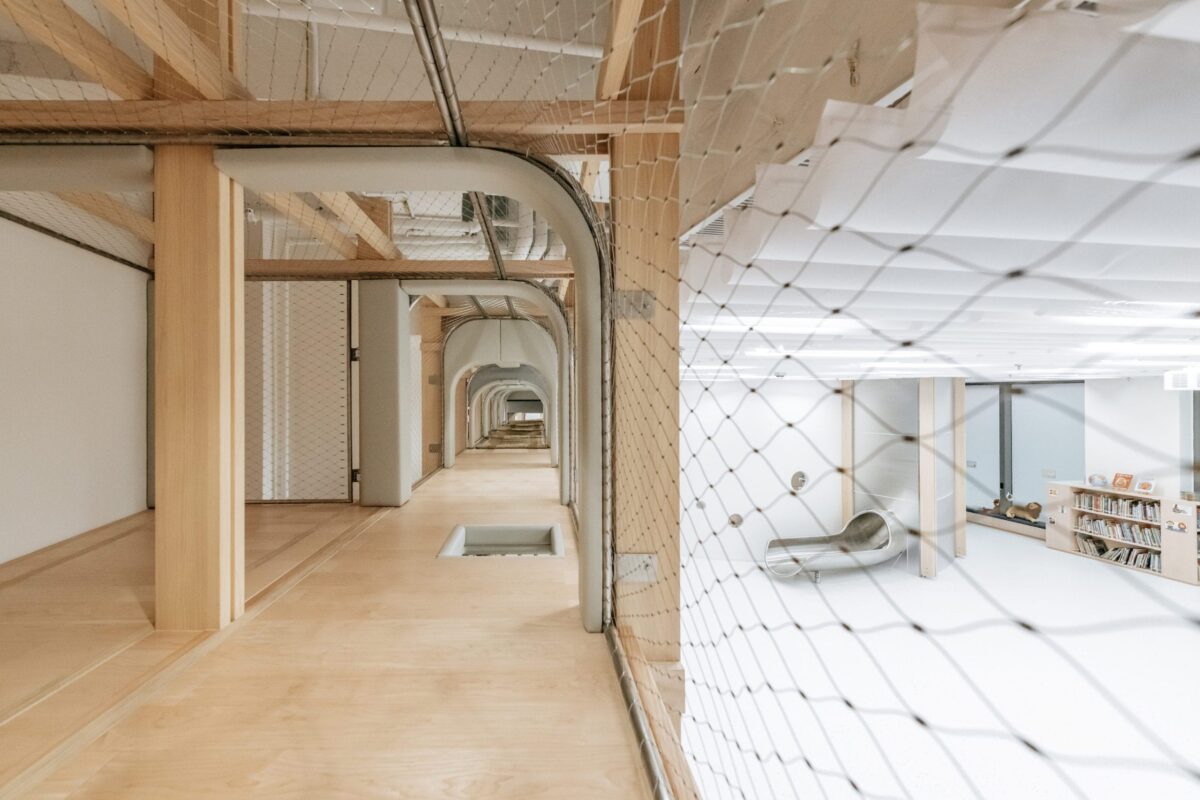 Words by Francesca Perry
Talk to children about what their ideal classroom would look like and they might tell you it includes a massive slide. Well, dreams seem to have come true at the Playwall kindergarten in Hong Kong, designed by local architecture studio Eureka, which has its own tunnel slide as a centrepiece.
'Children learn by playing, and they play with everything,' the studio says. 'Learning environments for children nowadays call for a wonderland to explore and develop their senses in play. In designing the new campus, we have focused on breaking down the boundaries between classroom and indoor play area for kids to explore freely as they wander around the kindergarten.'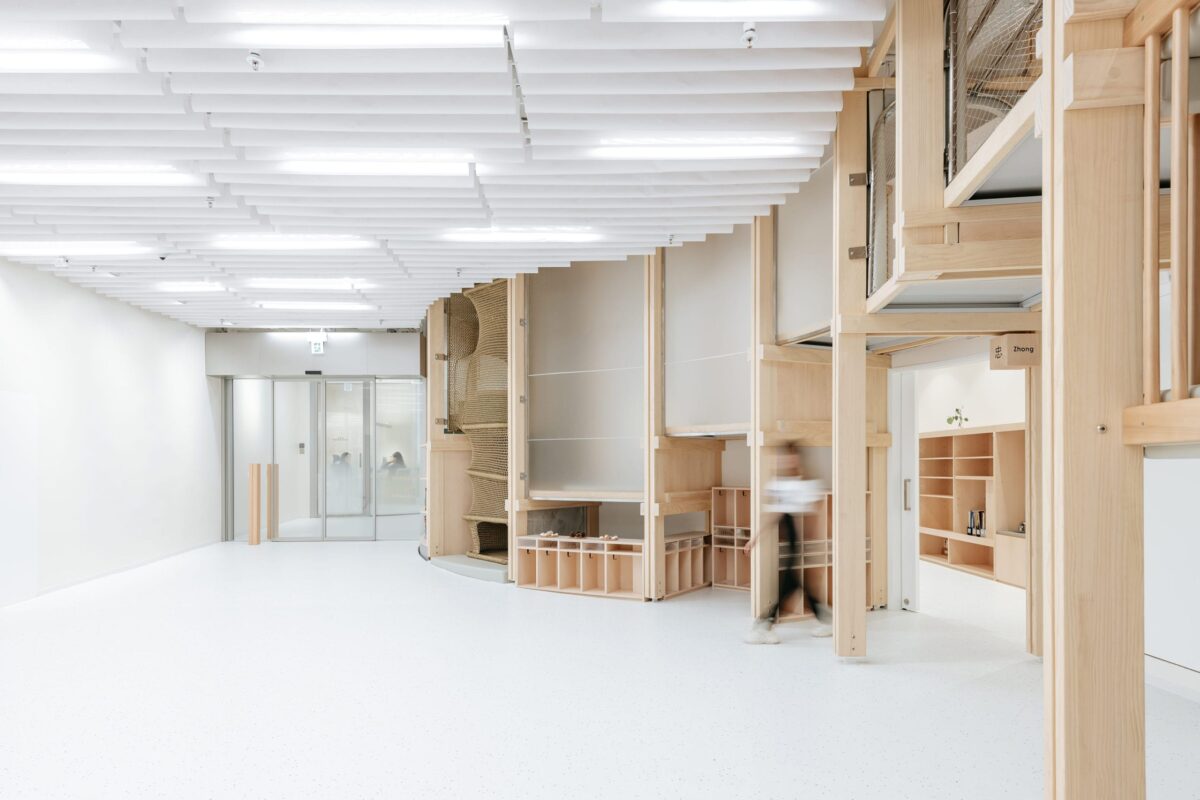 This is immediately visible in Eureka's design approach for Playwall, which includes a netted, elevated climbing tunnel leading to a twisting tube slide, which whizzes children down into an open-plan, flexible classroom that can be navigated by bright yellow trikes. There is also a telescope, speaking tube, viewing deck and bubble-like circular windows allowing children glimpses into other spaces.
The entire kindergarten, set over 1000 sq m on the ground and first floor of a residential tower in Hong Kong, has eight classrooms to accommodate 300 young children as part of the ISF Pre-School. Materiality is stripped back and Eureka has focused on the natural presence of timber for the complex, interactive wall structures – which function both as storage and playscape – as well as for the furniture.
The rest of the interior is dominated by white (one senses the mess of toddlers will do away with this pretty soon), complemented by a specially crafted ceiling in a drop-shaped thin layer of PVC mesh, designed to generate a uniform lighting quality.
Eureka collaborated with play specialist Play Concept to devise the interactive structures and play-based experience for the children. 'Playwall is not to isolate but to connect spaces,' explains Eureka. 'Children penetrate the "playwall" via different access points, climbing, crawling, sliding, searching and discovering their kindergarten. The exploration journey provides physical play and mindful play to suit different types of children.'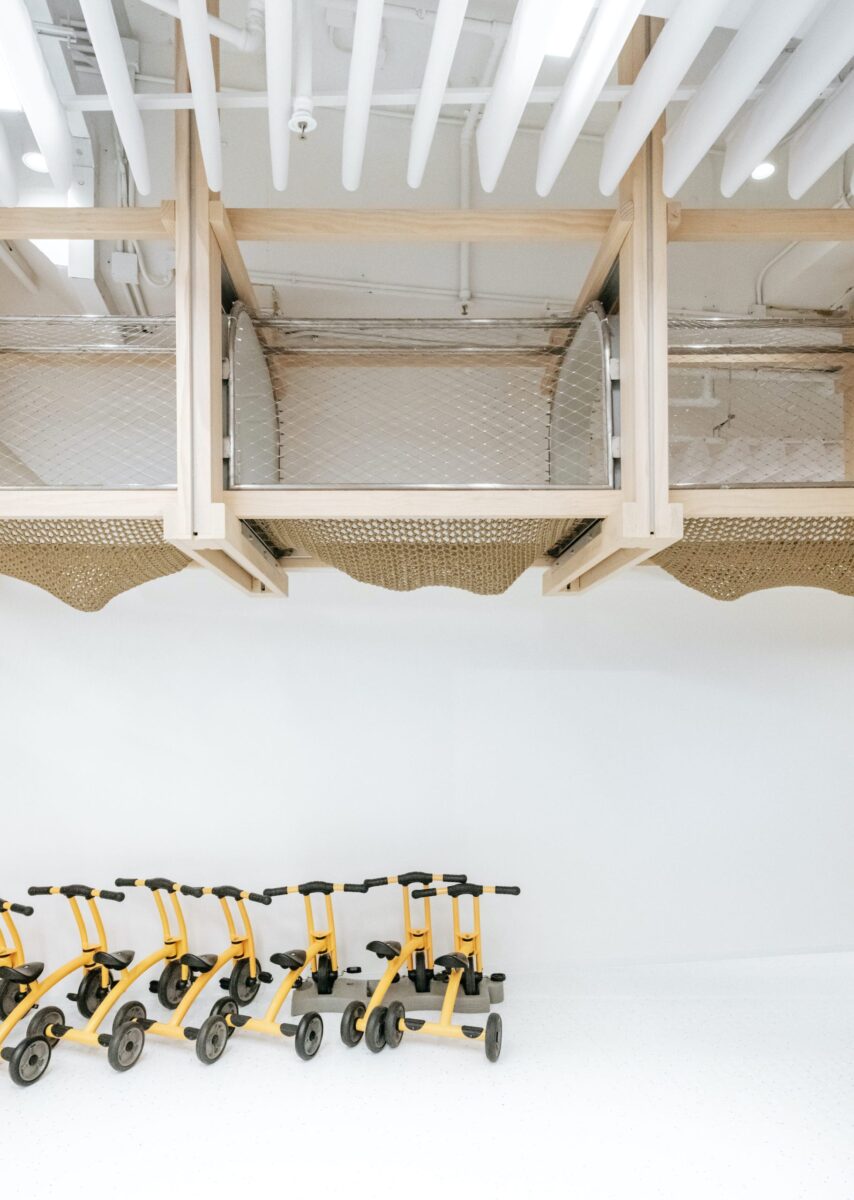 Photography by Kevin Mak
---