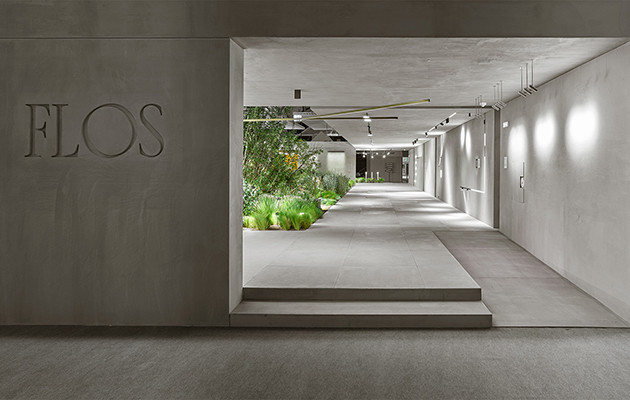 Flos stand at Light+Building Frankfurt. Photo: C41 Studio
Flos debuts new architectural and outdoor lines in Van Duysen authored space in Light+Building 2018, in Frankfurt.
Inspired by an ancient villa, Flos has debuted a new stand at the Light+Building Fair 2018, in Frankfurt. Designed by Vincent Van Duysen, the space is 700sq m and showcases Flos' new products including the Smart Control line which allows complete remote control of lighting through smart devices.
The new technology now features in most Flos tracking systems, including the recently launched Infra-Structure, also signed by Van Duysen and showcased at Light+Building 2018. Each projector can be controlled and programmed in orientation and dimming options, to easily adjust it to any lighting need in any environment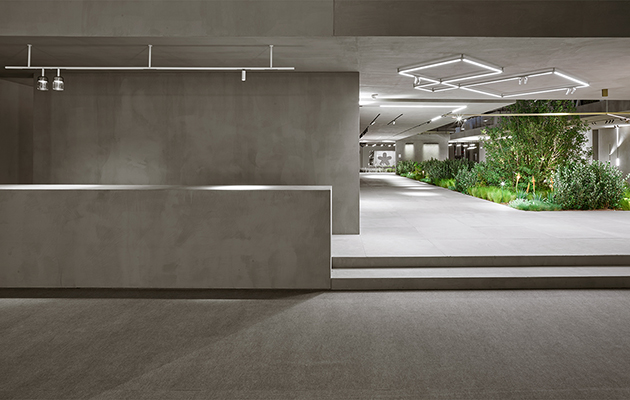 Flos stand at LightBuilding Frankfurt. Photo C41 Studio
Flos is also debuting Diversion, by Piero Lissoni, a new suspended and articulated structure of linear modules which produces a diffuse and uninterrupted light, presented strinkingly inside Van Duysen's monolithic concrete structure.
'The idea springs from the Roman villa, where the rooms in which domestic life unfolded were typically laid out around the central patio,' says Van Duysen. 'This reinterpretation has been used to display the products in the Flos Architectural collection, which converse with the garden where the Flos Outdoor products are installed, establishing a dialogue between indoor and outdoor.'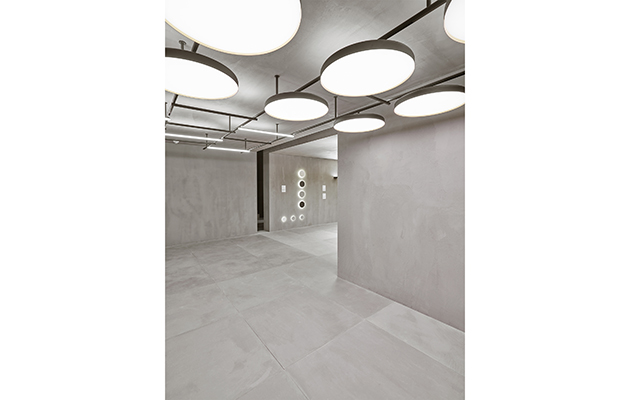 New lines at the Light+Building Flos showroom. Photo: C41 Studio
New lines are also joining the Flos Outdoor range including a new wall series, Bellhop, by Edward Barber and Jay Osgerby which hide themselves in a greenery setting together and featuring cutting edge protectors.
'Another theme is the idea of the secret garden, found in the centre of the stand's monolithic, brutalist architecture,' says Van Duyson. 'In this space, the visitor discovers a garden that is in contrast with the architectural language.'
---