The British designer's striking piece of furniture is made exclusively from consumer waste recycled plastics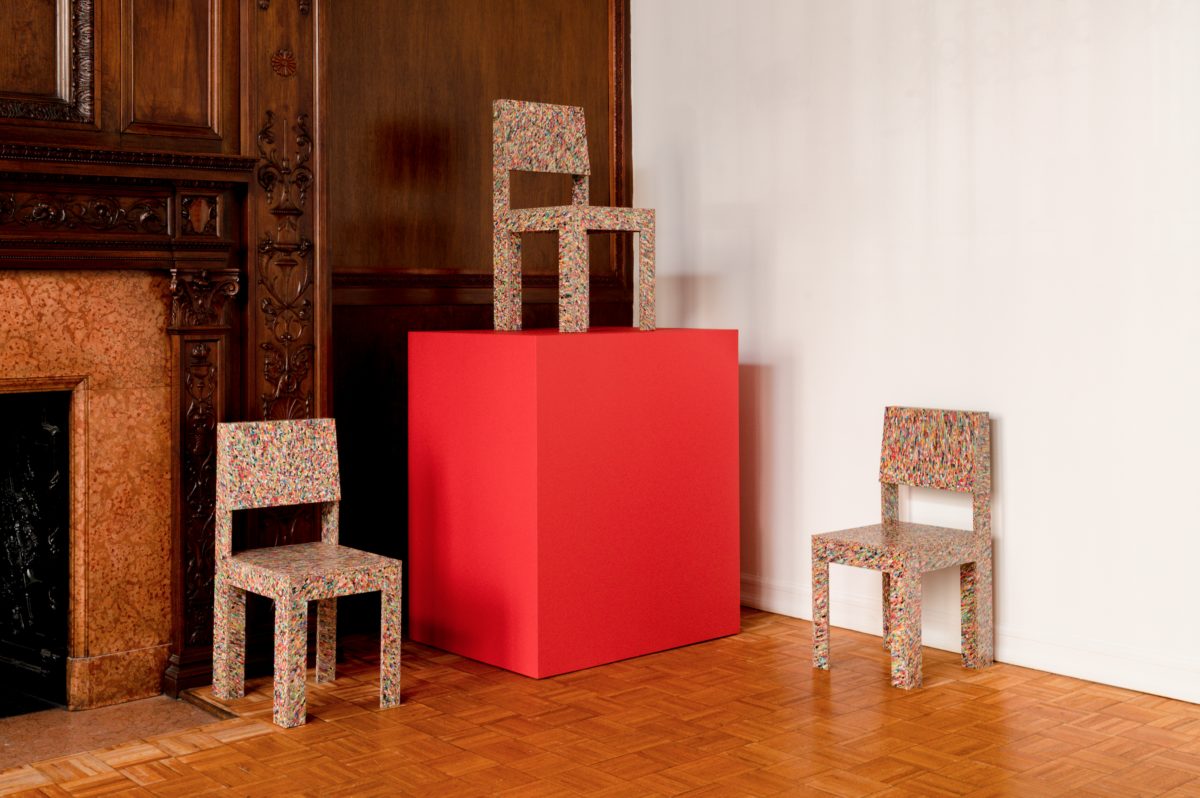 Words by Sonia Zhuravlyova
Recycling plastic and the circular economy might be a common enough concept today but that wasn't always the case. British designer Jane Atfield was one of the first to pioneer the use of recycled plastics to make new design objects in the early 1990s. Her RCP2 chair, for instance, is one of the first design items that is not only a thing of beauty but is also ecologically sound – and it first appeared 30 years ago.
While studying furniture design at the Royal College of Art, Atfield came across a sample of recycled plastic made by the American company Yemm and Hart, which led to a decade-long research project developing recycled plastics in the UK. Her early adoption of and work with reclaimed materials made her one of the first designers to engage with questions of climate change and consumer culture.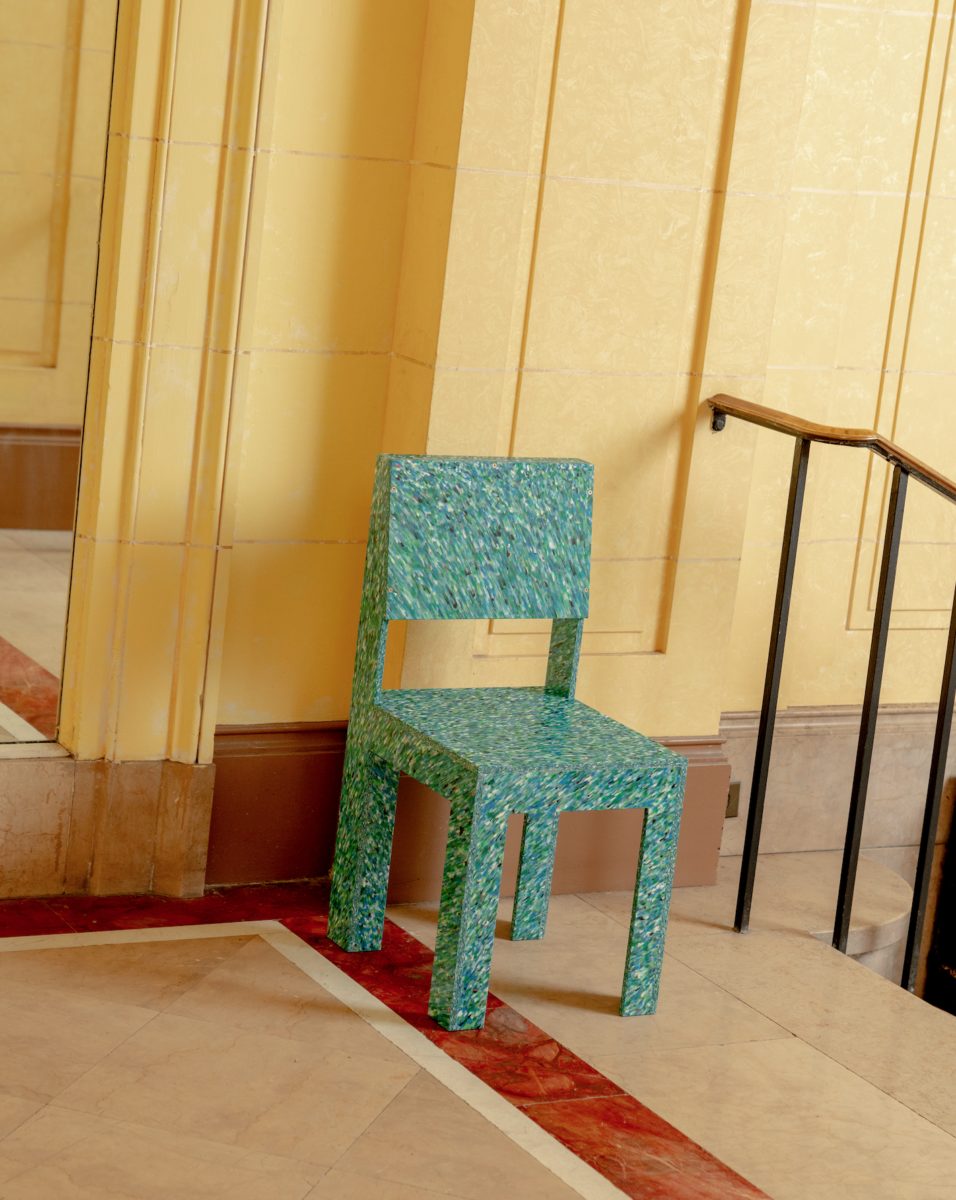 'I realised that this new material had great potential to act as a resource for furniture, giving a second life to waste away from landfill and incineration,' says Atfield. 'The design of the RCP2 chair was kept very simple, almost archetypal, in order to celebrate and highlight the material, rather than formal innovation.'
The chair, whose simple form was inspired by Gerrit Rietveld's 1923 Military Side Chair, exposes the post-consumer plastic used to make it. After graduation, Atfield went on to found Made of Waste, an agency for recycled materials, where she explored new ways to incorporate recycled materials in design.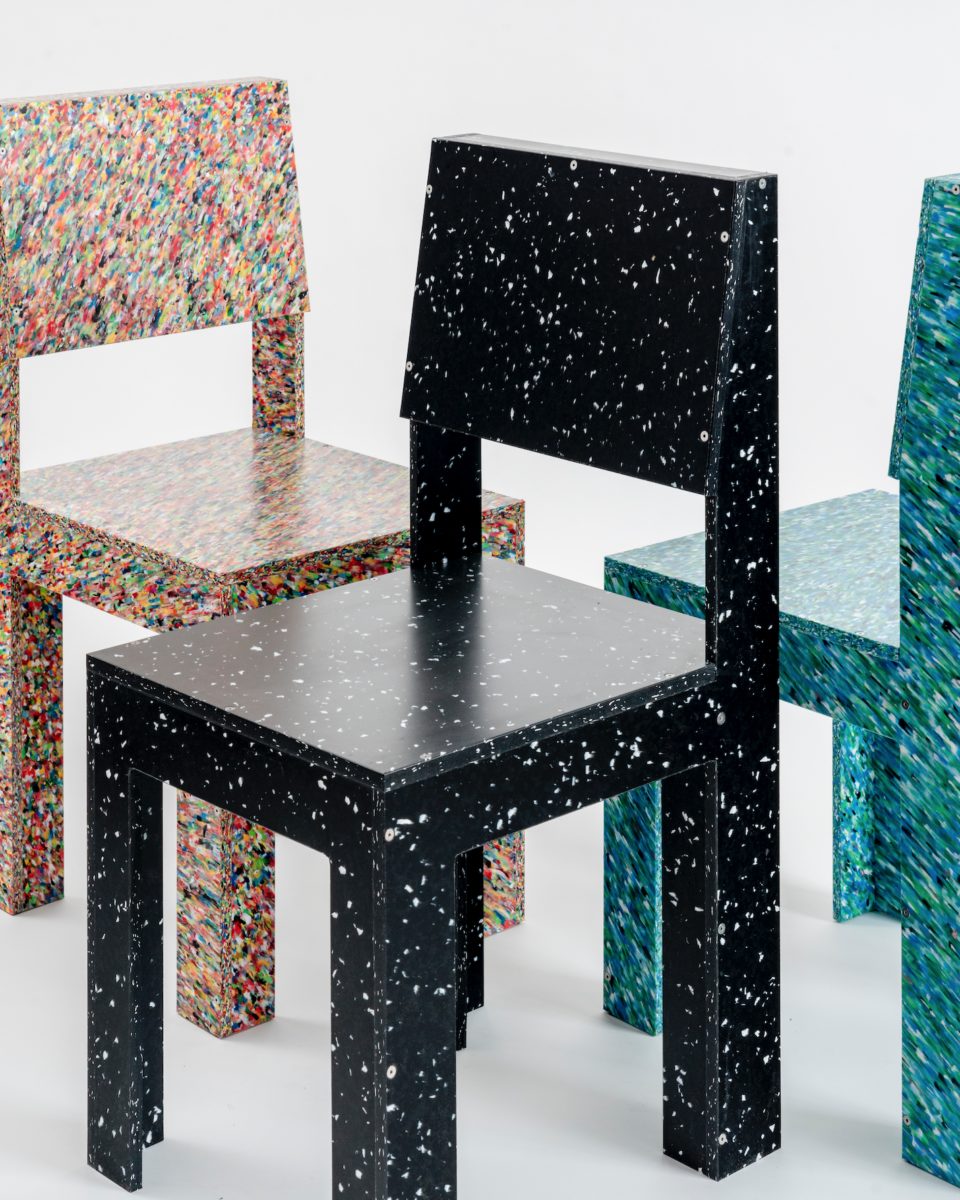 To mark the chair's 30th anniversary and to celebrate Atfield's groundbreaking work, the Emma Scully Gallery in New York has commissioned a limited run of re-editions in three colourways from Yemm and Hart, as well as a new table design by Atfield. 'The RCP2 chair's radically honest materiality speaks volumes to the meaning behind Jane's statement on consumer culture and climate change as it relates to design,' says gallerist Emma Scully. 'She truly is the unsung leader of the eco-design movement.'
Photography by Sean Davidson
Get a curated collection of design and architecture news in your inbox by signing up to our ICON Weekly newsletter
---