Sea Cave (Entrance) preempts the creation of a major art museum on the island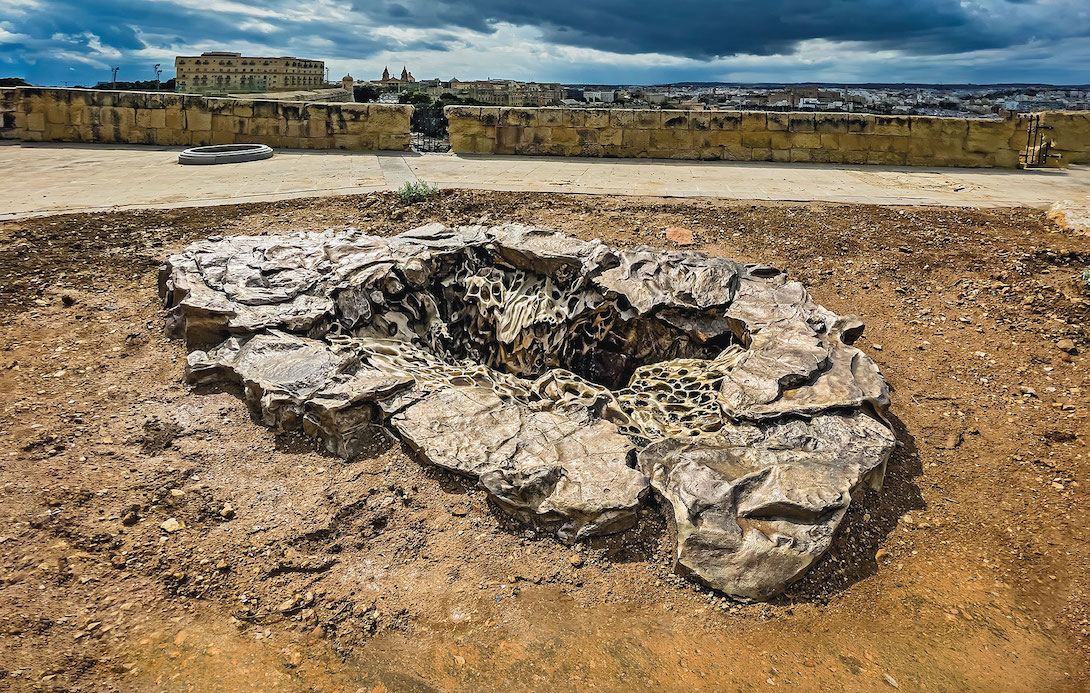 Sea Cave (Entrance) by Cristina Iglesias, in Hastings Gardens, Valletta, Malta
Words by Francesca Perry
Spanish artist Cristina Iglesias – who ICON interviewed in the Summer 2020 issue – has completed a site-specific sculptural work in a park in Valletta, the historic coastal capital of Malta.
Sea Cave (Entrance), a bronze bas-relief work in two parts, forms two openings in the ground of Valletta's Hastings Gardens, suggesting mysterious entrances to imagined sea caves below, enhanced by the addition of flowing water which moves at varying speeds and intensities. The work responds to the coastal location on the rocky island nation, referencing the sea and its eroding impact.
As with many other works by the artist, Sea Cave (Entrance) appears to unveil hidden layers below the ground, as if connecting us to the sinews of the earth itself. 'I want to make people aware that we construct over nature,' Iglesias says when we speak in Valletta. 'The roots are growing underneath us.'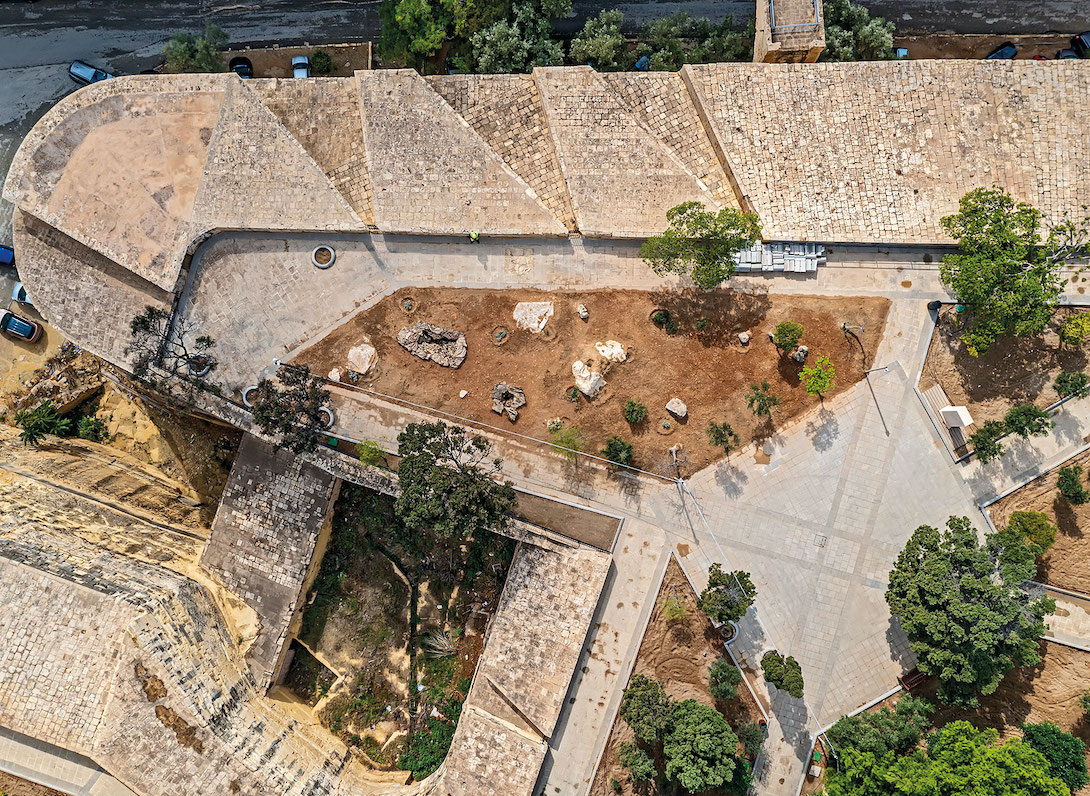 Although known for her sculptural art works, Iglesias won the 2020 Royal Academy Architecture Prize for the way in which her pieces interact with, subvert or enhance architecture and architectural experience, often using water as an integral element.
Earlier this year Iglesias unveiled Hondalea (Marine Abyss), an immersive work that permanently transforms a derelict lighthouse building on the tiny island of Santa Clara in Iglesias' hometown, San Sebastián.
Sea Cave (Entrance) was commissioned by MICAS, the Malta International Contemporary Art Space, which is currently under construction a short distance along the coast in Floriana, and is due to open to the public in 2023. The work will eventually be relocated to the sculpture garden at MICAS, overlooking Marsamxett Harbour.
MICAS, designed by Italian practice IPOStudio in collaboration with Malta's Restoration Directorate, will be sited in an excavated space between two historic lines of fortification, embedding itself in the landscape and reusing original structures of the island's military architecture – including old bastions, abandoned vaults, and a massive oblique masonry arch.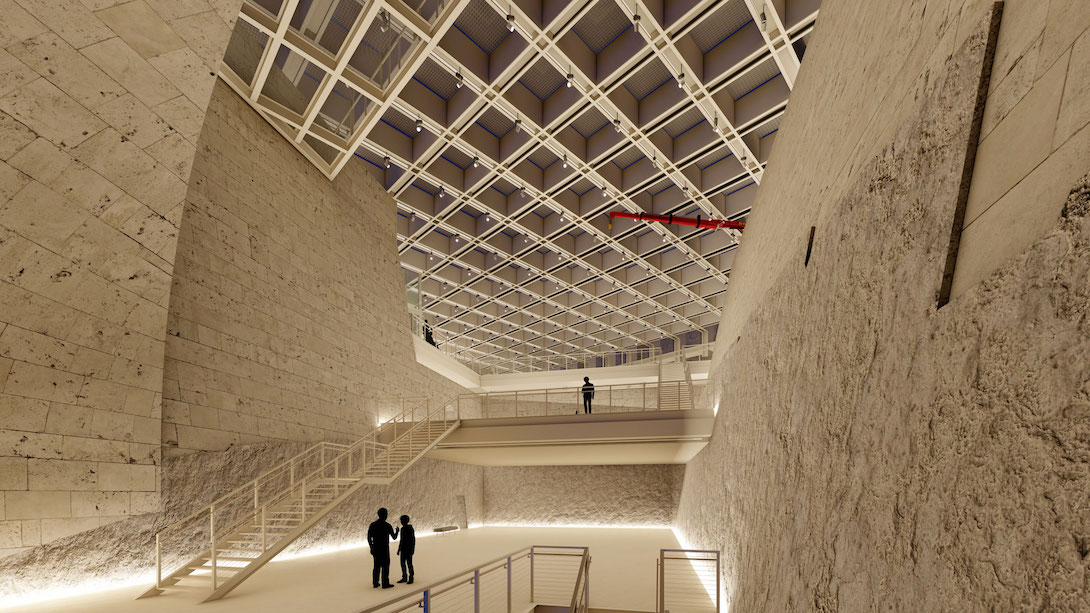 MICAS. Credit: IPOStudio
Get a curated collection of architecture and design news in your inbox by signing up to our ICON Weekly newsletter
Photography by Daniel Cilia courtesy of MICAS
---