Origin unveils its new range of British-designed steel furniture
PROMOTIONAL FEATURE
Design director of furniture brand Origin, Giles Pearson, has created a range of stylish, comfortable seats with a distinct aesthetic. He tells us about the inspiration behind the range.
Drawing on design inspiration
Creating a seating range that works as well outside as it does inside, that offers both comfort and good looks, isn't the simplest of tasks. Giles Pearson, design director for Origin, went to the well of inspiration for the new Contour range. He reveals that the chairs are "inspired by the design and longevity of iconic mid-century metal chairs," but draw on modern manufacturing methods to ensure that they're a pleasure to sit on.
"These materials bring an industrial aesthetic to the table," Pearson says of the combination of tubular frame and wire seat. "With advancements in tube bending machinery enabling more complex bending operations, we were able to soften the design and create a more comfortable seat range."
The range
Origin took two years to get the design of the Contour range just right, going through different iterations and feedback processes to get the shapes, curvature and comfort levels just right. They've succeeded in creating a strong look that isn't diluted by different applications, so that the lounge chair and dining chairs (available both with and without an arm rest) are complemented by the mid and high stool.
That design unity gives you flexibility if you're furnishing an office, a café or home, as you can mix-and-match without clashing, and the whole range is stackable, something not always common to design-led chairs.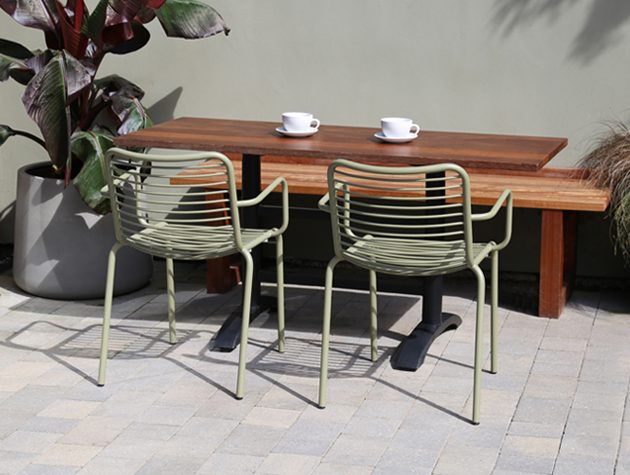 Al fresco or al desko?
The versatility of the Contour range extends to their placement too. The seats are powder coated with a zinc phosphate primer and then finished with a top coat, so that they can withstand the rigours of the weather if they're going to be used outside.
The mid-stool, for example, can work perfectly in an interior break-out area and as exterior café seating (or at a breakfast bar at home), with the diverse and modern colour palette and optional seat pads building in more flexibility.
British manufactured seating
The Contour range was designed and manufactured in the UK. That's not just flag waving – Pearson says that it's "something that been really important to the development of Contour. With product development being such an iterative and rigorous process, we believe building close manufacturing relationships and working in a collaborative way is key." It doesn't just show a commitment to quality, it also means the product is stocked in the UK, making the delivery process to customers faster and more efficient. To learn more about the Contour range and Origin's other seating options, visit them online.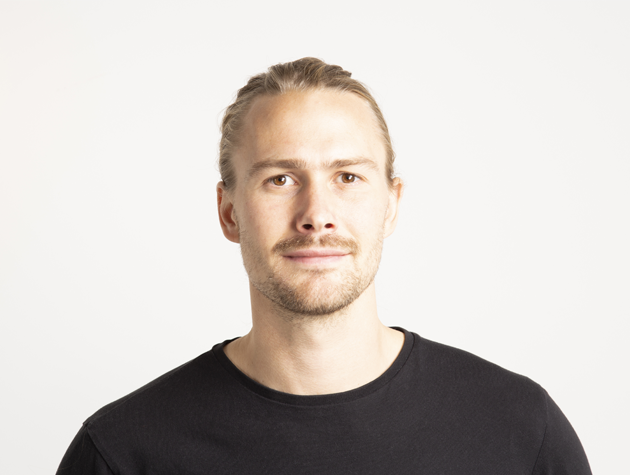 ---