Clerkenwell Design Week 2018 kicks off on May 22, and the streets of London's design district will be taken over with installations and art. Here are some of ICON's top picks for pop-ups and exhibitions.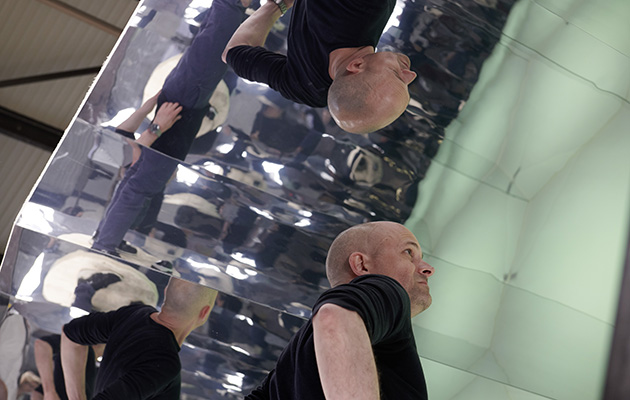 Sky-Frame
Sky-Frame will present A Piece of Sky, an installation designed by award-winning Swiss architect and designer Stephan Huerlemann. The installation aims to bring out positive feelings in visitors with a complex concrete and mirror structure, designed to 'bring a piece of heaven to the earth and put it in the context of London,' according to Huerlemann. A Piece of Sky will be set in the garden at St James Church during Clerkenwell Design Week 2018.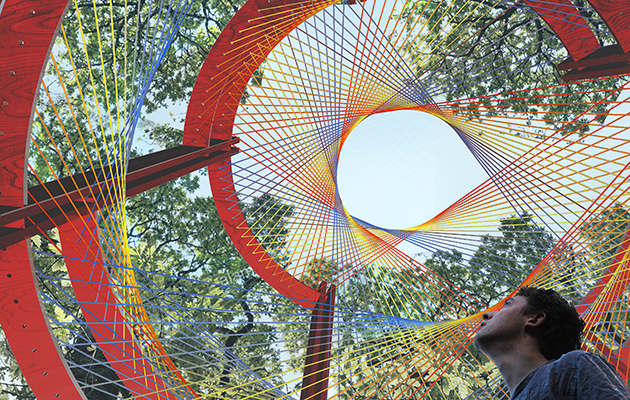 Scale Rule
Scale Rule will be giving St. James' Churchyard a new focal point with a pavilion design conceived by GCSE students from around London. This year's winning concept responded to the theme of sustainability by proposing a sensitive metaphor: layers representing past, present and future will create a kaleidoscopic oculus, inviting visitors to take a moment to direct their eyes up and become more aware of key natural elements around them.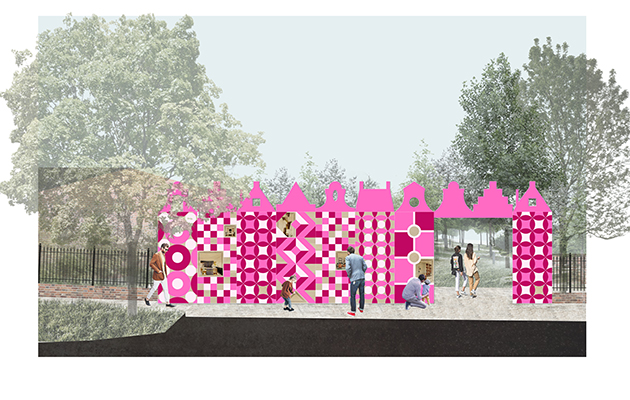 Hakwood
Evoking the Dutch dolls houses that proved so popular in the past, Hakwood, global leader in the design and manufacture of quality wood flooring and wall tiles in collaboration with Shape London will reveal an interactive installation 'Behind Closed Doors' located at the entrance to Spa Fields. Shape London will design a 3.2 metre high pop up street scene of Dutch town houses decorated with Hakwood Wall Tiles. Each house will have a small door revealing a series of miniature interiors designed by various architects from Shape's Dragon Fly Place. The hidden rooms will be placed at various heights to invite visitors to interact with the installation and 'discover' all the rooms.
Pipe Line
Pipe Line is a new approach to street furniture. Designed to prove that the objects that line our city's streets can be exciting and engaging as well as functional. The pieces exhibited in Clerkenwell Design Week include bike racks and benches. All of the objects are formed from a single continuous curved line of steel tube, which appears to exit the ground, twist into the shape of the object and re-enter the ground.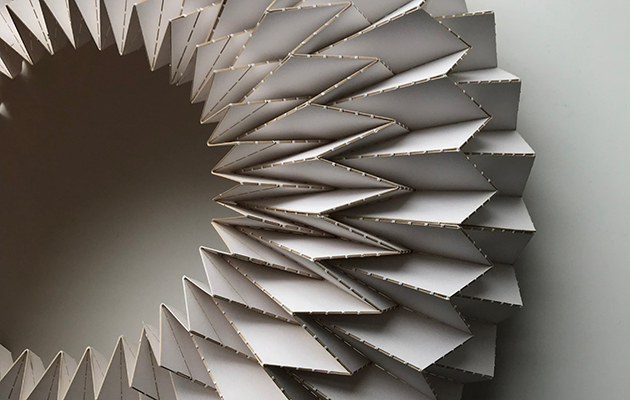 Royal Approval
Inspired by the rich history of St John's Gate in Clerkenwell, where the first performances of some of Shakespeare's most famous works were performed in front of Queen Elizabeth I, Kinetech Design in collaboration with Amari Interiors, Applelec and Timberfusion have created an origami style structure evoking an Elizabethan ruff for one of Clerkenwell's most renowned sites; the Arch of St John.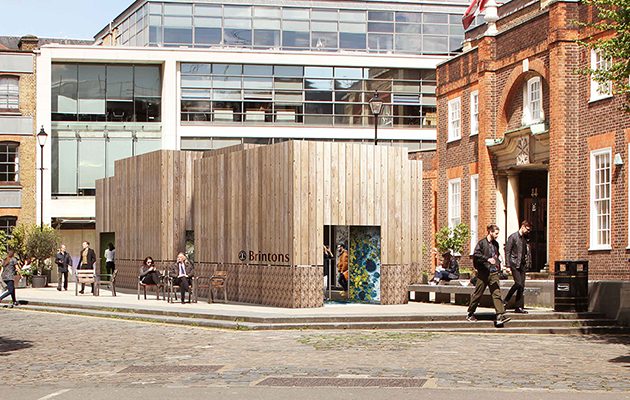 Timorous Beasties for Brintons
Expert carpet manufacturer Brintons launches the new Craigend Collection, designed by long-term collaborators Timorous Beasties at Clerkenwell Design Week, in a pop-up installation taking over St John's Square. Famous for their outstanding diversity of pattern, Scottish design duo Timorous Beasties presents Craigend, their third collection with Brintons.
---