German bathroom manufacturer Bette creates exclusive and award-winning glazed titanium steel baths, shower floors and washbasins. They are finished in the company's BetteGlaze enamel; an extremely smooth, durable surface which is easy to clean, has wonderful light-reflecting qualities and is available in a huge range of colours.
Bette offers an extensive choice of stylish baths, many featuring extremely slim rims and available in built-in, semi-recessed and freestanding versions. Its latest innovations include the eye-catching BetteLoft Ornament and the upholstered BetteLux Oval Couture.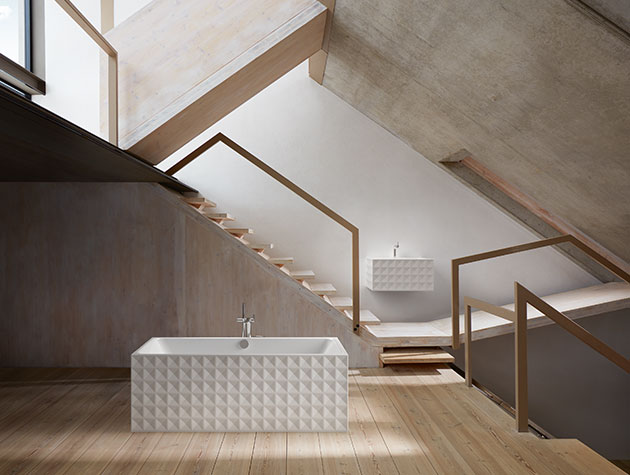 Bette's shower trays and flush-to-floor shower floors are available in hundreds of sizes and colours, including matt colours. They can be ordered with BetteUpstand, for no silicone where the product meets the wall tiles, and with Bette's new, barely visible anti-slip surface.
Also available is a high quality, modular bathroom furniture range, which flexibly connects products in the range and provides stylish storage and seating solutions.
Sustainability is central to Bette's approach and its achievements are confirmed by an Environmental Product Declaration (EPD) which complies with ISO 14025 and EN15804.
Innovation
One of Bette's most recent introductions is perhaps its most innovative collection to date: a free-standing bath and floor-standing washbasin in glazed titanium steel, which have been upholstered in a comfortable, yet highly durable fabric.
The BetteLux Oval Couture combines glazed steel and homely fabric to bring sensuousness and comfort to the bathroom, in a way that has never been seen before. The soft-to-the-touch, easy-care fabric, more usually used in high- quality outdoor furniture, is resistant to water, mould and damp climates.
Also new from Bette are the BetteLoft and BetteLoft Ornament. In the built-in BetteLoft bath, the glazed titanium steel is seen in all its flawless beauty. The folded bath rim measures only 8 mm, making the bath suitable for flush installation.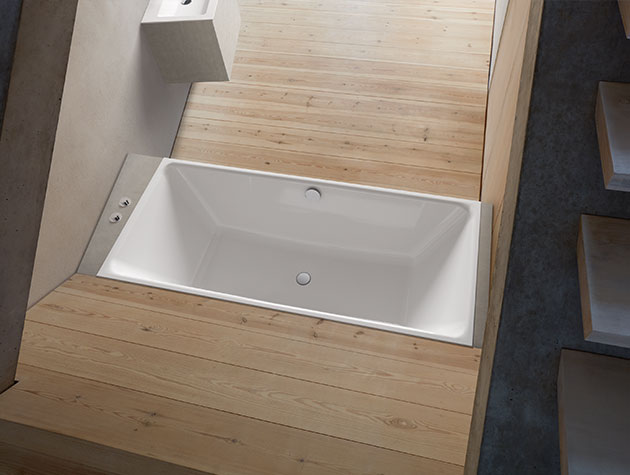 The large free-standing BetteLoft Ornament bath creates an optical highlight in the bathroom. While the interior is comfortable and pared-back, the expressive exterior emphasises the symmetry of the bath with statement embossing.
Matching washbasins in glazed steel are available for both BetteLoft baths, as well as for many other baths in the Bette collection. Bette's glazed steel washbasins allow the two statement pieces in a bathroom, the bath and the washbasin, to be a perfect match without having to compromise on the use of different materials.
Smaller or bespoke
Bette offers an extensive range of baths and shower trays for smaller bathrooms, including the option to order bespoke sizes or have edges trimmed to fit the space exactly.
www.bette.co.uk
[email protected]
0844 800 0547
This is an advertorial feature.
---