Established by the V&A and Art Jameel, the prize awards the best contemporary art and design inspired by Islamic tradition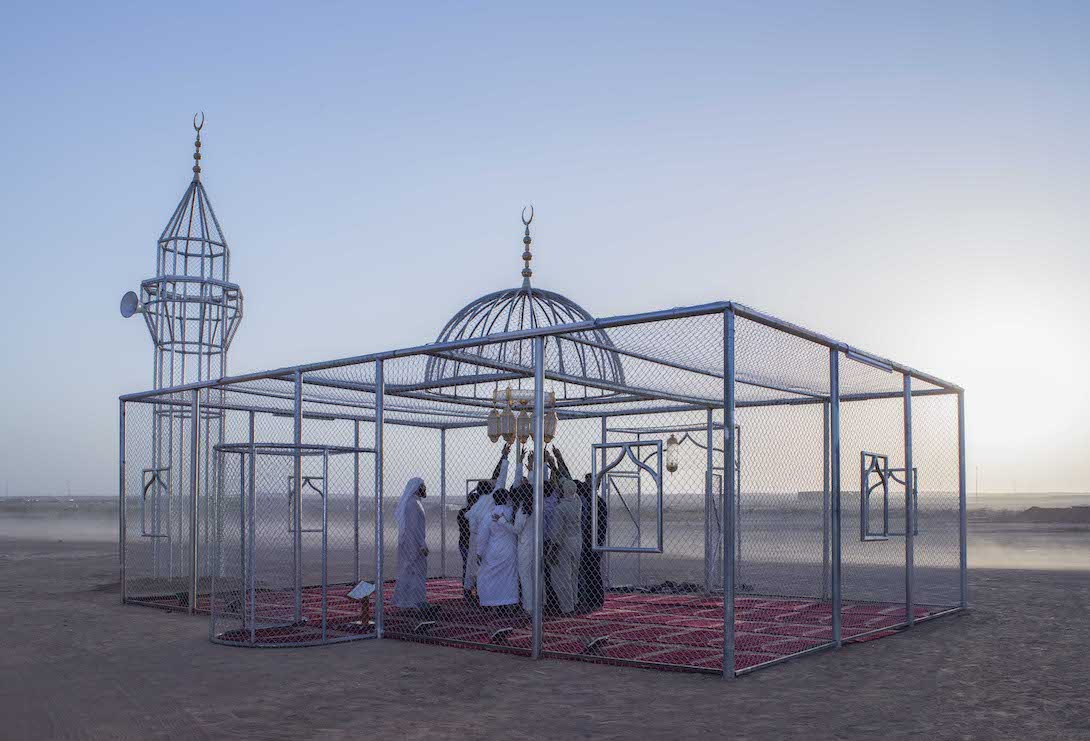 Riyadh-based multidisciplinary artist Ajlan Gharem has been announced as the winner of the sixth edition of the Jameel Prize, an award for contemporary art and design inspired by Islamic tradition. This edition's thematic focus was specifically contemporary design. Eight finalists were shortlisted for the prize from over 400 applications, including Golnar Adili, Hadeyeh Badri, Kallol Datta, Farah Fayyad, Gharem, Sofia Karim, Jana Traboulsi, and Bushra Waqas Khan.
Gharem – whose work explores how Saudi communities understand and articulate their culture amidst globalisation and changing power dynamics – was chosen by an independent jury for his architectural installation Paradise Has Many Gates (2015).
The life-sized installation recreates a traditional mosque in design and function, but is constructed from the cage-like chicken wire used for border walls and refugee detention centres. It was first installed in the Saudi Arabian desert in 2015, but dismantled within 24 hours due to concerns about potential backlash.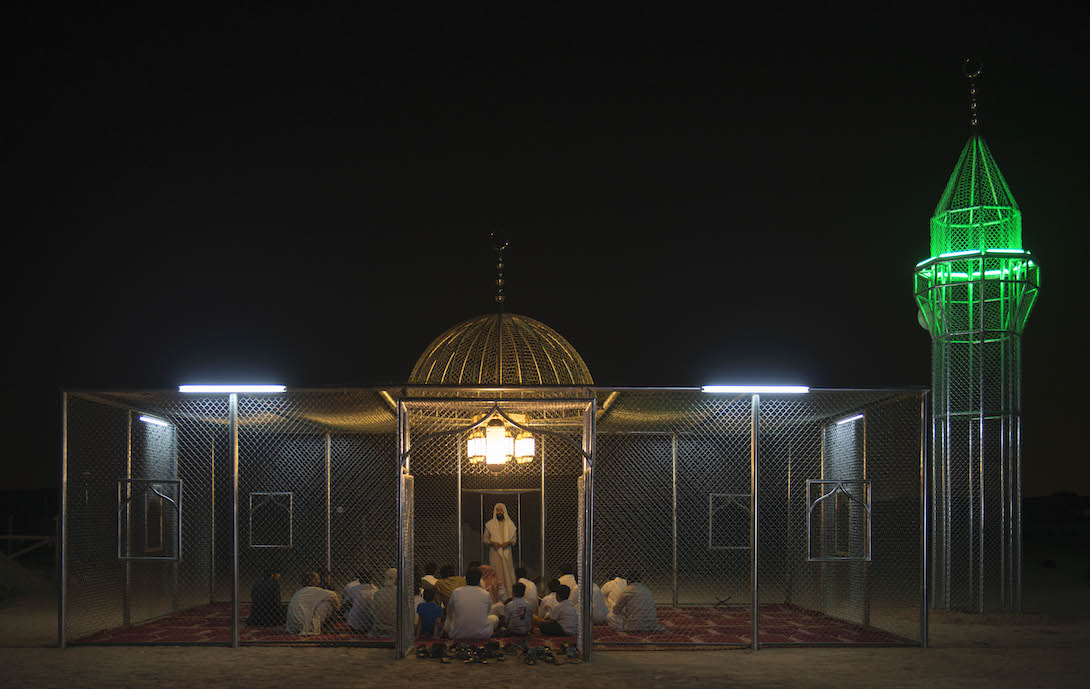 'Ajlan Gharem's work speaks to global conditions and the experience of migrants, as well as being particularly resonant in its local context,' says Tristram Hunt, Director of the V&A and chair of the jury. 'This edition of the Jameel Prize celebrates contemporary design and Gharem's work is notable for its innovative use of material and ambitious scale.
The Jameel Prize was founded by the V&A in 2009 in partnership with Art Jameel. The work of all the Jameel Prize finalists will be on display in the exhibition Jameel Prize: Poetry to Politics at the V&A South Kensington (18 September – 28 November 2021).
Photography courtesy of Ajlan Gharem/V&A
Get a curated collection of architecture and design news like this in your inbox by signing up to our ICON Weekly newsletter
---