First a student then a teacher at the Bauhaus, Marcel Breuer designed many innovative pieces. His Wassily chair is the most iconic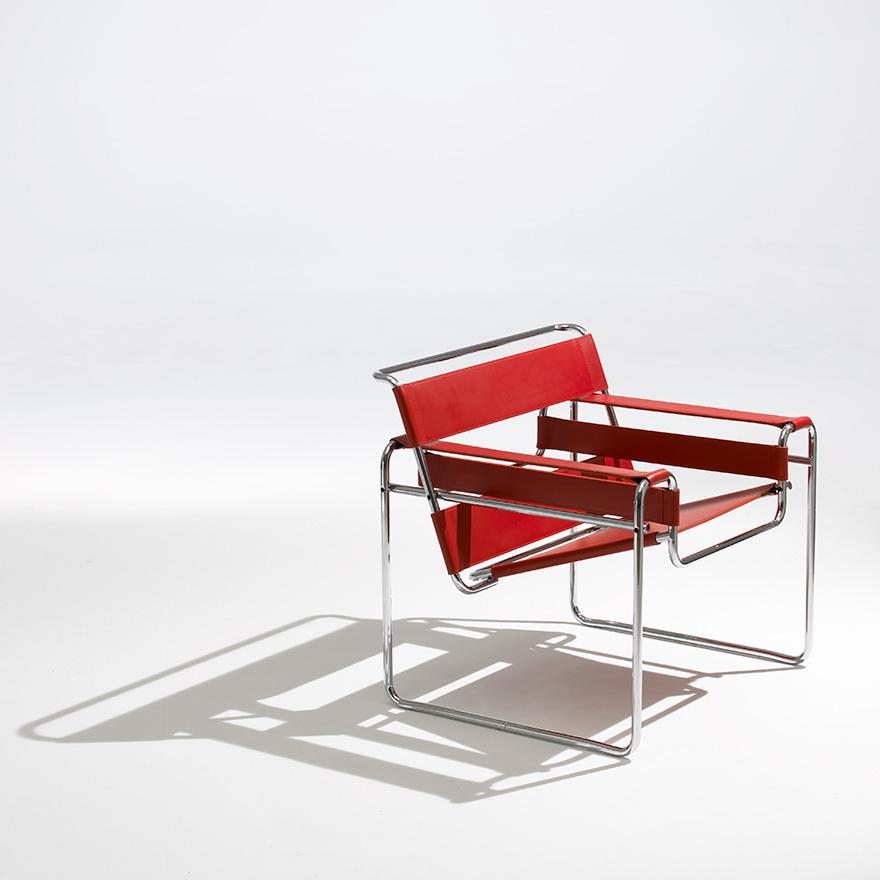 Words by Debika Ray
Hungarian-American architect Marcel Breuer was known for his innovative furniture design and use of tubular steel. Though he created many pieces of furniture in his time, the Wassily chair is his most iconic piece.
The chair was designed in 1925, inspired by a bicycle frame. It is made of curving tubes of steel and leather slings that create a seat that is ergonomic and comfortable, yet still highly sculptural and minimal in form.
Also known as the Model B3, the chair was named Wassily some years after its conception by an Italian manufacturer who heard that Wassily Kandinsky (who also taught at the Bauhaus) had admired the prototype and received a handmade version from Breuer.
The form of the chair was inspired by an Adler bicycle. Breuer liked the look of the tubular frame, and wanted to use the cycle's system to recreate the classic club chair, reducing it to its purest form.
With its uniquely exposed structure, the chair came to represent how the modern design style could be applied to everyday objects.
Breuer's influence in the world of design was wide: he designed at all scales, from kitchen utensils to buildings, to furniture. His furniture was minimal in form – sometimes it seemed almost weightless – and inspired many contemporary designers to follow suit. Breuer's most famous architectural commission was the Whitney Museum of American Art in New York, completed in 1966.
Breuer's philosophies as a designer were closely linked to his time at the Bauhaus school of art and design, were he was first a student and then a teacher. During his time as a teacher there, he pursued new technologies that would enable him to make more flexible furniture.
Breuer left Europe during World War II, like many of his colleagues from the Bauhaus. He went to Harvard with his Bauhaus mentor Walter Gropius and became one of the Harvard 5, a group of architects that also comprised Philip Johnson, Eliot Noyes, Landis Gores and John M. Johansen.
Breuer's B32 chair brought him more attention than the Wassily at the time of its release. This was a cantilevered chair, also with a tubular steel frame which was bent into shape. Breuer revealed the B32 in 1926 just after Mies Van der Rohe and Mart Sam had revealed cantilevered versions of chair designs themselves. The B32 was very lightweight and took up very little space.
The Wassily chair is now manufactured by Italian furniture design company Knoll. It remains an icon of modernism today.
Get a curated collection of design and architecture news in your inbox by signing up to our ICON Weekly newsletter
---