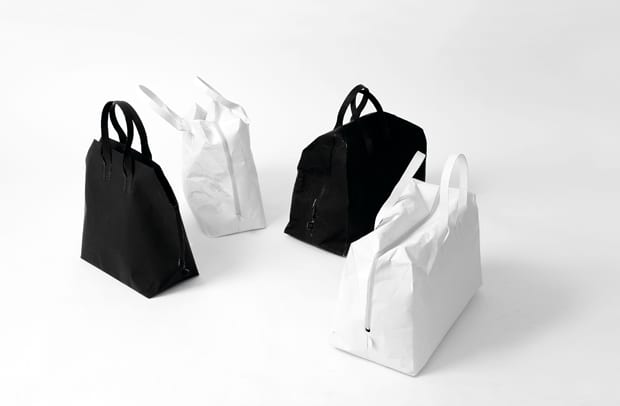 words Anna Bates
These paper bags hold "more than I can carry," says Munich-based designer Saskia Diez.
Made out of Tyvek synthetic paper, the Papier bags (€110) are silk-screen printed for a "dusty" paper-like feel, removing the material's shine so "they look more fragile", says Diez.
By treating the banal material as if it were expensive she wants to challenge "the traditional idea of luxury." Waterproof, tear-proof and light, the bags are in many ways more practical than other materials, such as leather. They are also beautiful – Diez exploits the material's sharp lines to give them a clean, finished look. Over time, however, the bags crumple and crease, and look more worn.
Designed with her husband, the industrial designer Stefan Diez, the Papier is made using paper model making techniques and super-strength glue. The zip and handles are sewn on.
---