Central European University by O'Donnell + Tuomey
Sheila O'Donnell, founding director of O'Donnell + Tuomey, has been named architect of the year at an awards ceremony dedicated to celebrating the work of female architects.
From a shortlist of four – which included Eva Prats, Ellen van Loon and Carme Pigem – O'Donnell was picked for the top prize for her work on the Central European University in Budapest.
Judges praised 'O'Donnell's passion for the buildings of the Central European University' and said the project was 'exceptionally high quality'. They also described her as a role model for young women in architecture who 'created a new reality' rather than breaking the glass ceiling.
The university, founded by philanthropist George Soros, the mission of which is to 'defend free and open societies', has been criticised by Viktor Orban's right-wing government and is set to move many of its programmes to Austria in September due to a legal battle, ostensibly over issuing American degrees.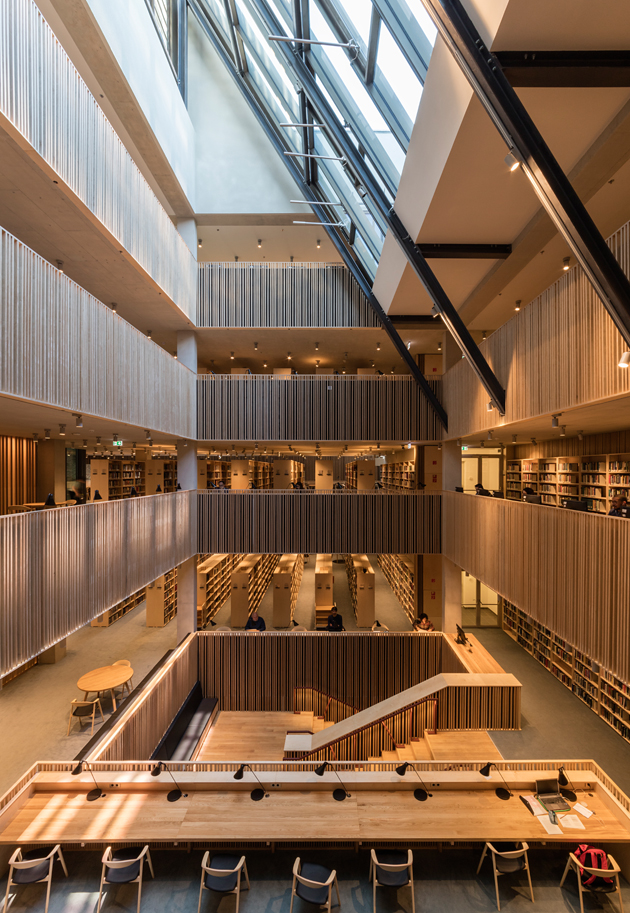 Central European University
The Women in Architecture awards, held by with The Architectural Review and the Architects' Journal, also gave prizes for emerging talent, women who have raised the profile of female designers in the industry and women working in the wider industry.
Beijing-based Xu Tiantian was named the winner of the Moira Gemmill Prize for Emerging Architecture, which is awarded to female designers under 45, with judges praising her 'effortlessness, maturity and deftness' and the contextual nature of her work.
Xu Tiantian's Tofu Factory
Elizabeth Diller, co-founder of Diller Scofido + Renfro, won the Jane Drew prize for design excellence that has raised the profile of women in architecture. The award adds to an impressive recent roster – the New York architect also received the 2019 RA Architecture Prize and was the only architect featured in the Time 100 in 2018. Her work with DS+R on the High Line and MoMA extension are among her best known works, both in New York, and she is currently working on designs for the Centre for Music at the Barbican in London.
High Line in New York by DS+R. Photo by Iwan Baan
The Ada Huxtable Prize for women in the wider industry went to Swiss-French architectural photographer Hélène Binet, whose work was described by Emily Booth, editor of the Architects' Journal, as having 'influenced and shaped how we understand architecture for 25 years.'
The Women in Architecture awards were set up in 2012 to draw attention to the work being done by women in the industry and to provide role models to women seeking to become architects.
In the UK, around half of architecture students are women but the number of women who go on to became chartered architects falls to one in five, according to data from the RIBA.
The full shortlist for Architect of the Year was:
Sheila O'Donnell, founding director of O'Donnell + Tuomey, for the Central European University in Budapest, Hungary, by O'Donnell + Tuomey
Eva Prats, co-founder of Flores & Prats, for Casal Balaguer Cultural Centre in Palma de Mallorca, Spain by Flores & Prats and Duch-Pizà
Ellen van Loon, partner at OMA, for the Qatar National Library in Doha, by OMA
Carme Pigem, co-founder of RCR Arquitectes, for De Krook Library in Ghent, Belgium, by RCR Arquitectes and Coussée & Goris Architecten
The full shortlist for the Emerging Architecture award was:
Xu Tiantian of DnA, based in Beijing, China
Lina Ghotmeh of Lina Ghotmeh Architecture, based in Paris, France
Irene Pérez of TEd'A Arquitectes, based in Palma de Mallorca, Spain
Jeannette Kuo of Karamuk Kuo, based in Zürich, Switzerland
---