Dorte Mandrup, Liz Diller and Mariam Kamara among those featured in new exhibition in Rome, alongside pioneering figures of the last century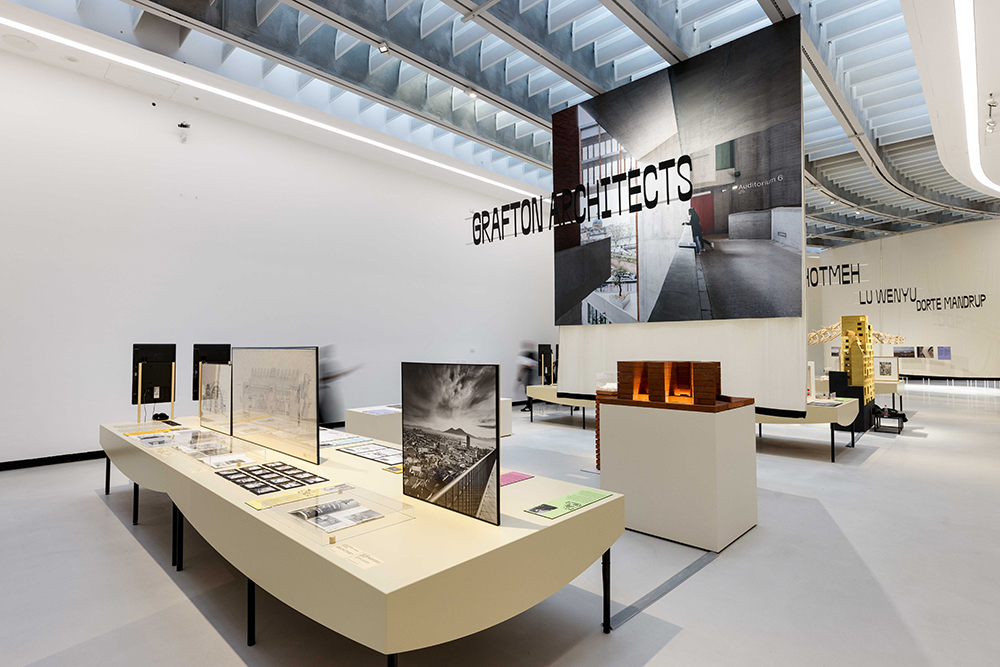 Words by Francesca Perry
'I am not a female architect, I am an architect.' The Danish practitioner Dorte Mandrup has said this repeatedly throughout her career. And yet she, like many other talented architects, is featured in the MAXXI's recently opened exhibition in Rome, Good News: Women in Architecture.
It can be deflating, sometimes, to see the work of women parcelled off into separate or special exhibitions, 'othered' even when celebrated. But as long as women do not enjoy parity with men – which they continuously do not, in terms of rights, pay and opportunities – it remains important to highlight and champion their work, even if only to remind other women that the patriarchy does not have to determine our future as well as our past.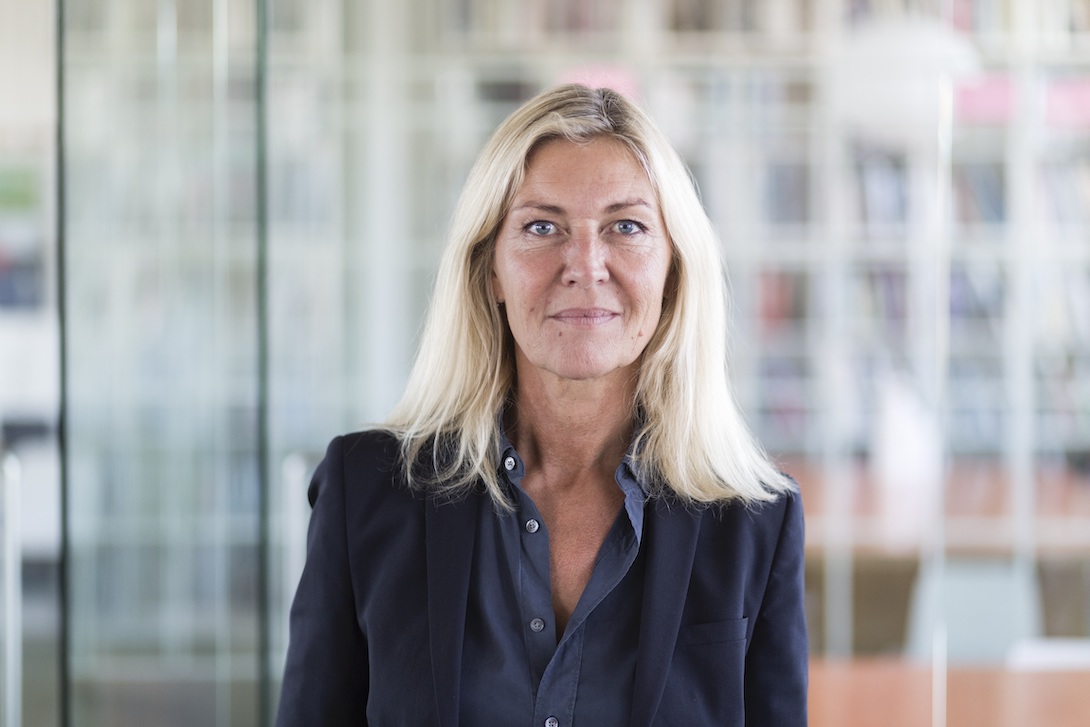 Danish architect Dorte Mandrup, founder of Dorte Mandrup Arkitekter. Photograph: Torben Eskerod
The MAXXI exhibition centres the work of 11 contemporary practitioners from around the world: Mandrup, Liz Diller, Anupama Kundoo, Grafton Architects, Lina Ghotmeh, Jeanne Gang, Mariam Kamara, Kazuyo Sejima, Benedetta Tagliabue, Lu Wenyu and Assemble.
Architectural models, drawings, photographs and other media bring to life these architects' projects – from Tagliabue's Spanish Pavilion for the 2010 World Expo in Shanghai, to Ghotmeh's Stone Garden (2020) in Beirut. Kamara has created a site-specific installation, Room for Instrospection, which offers visitors a quiet space 'to meditate on the mastery, skills and indigenous knowledge that too often goes overlooked,' says the architect.
Design for Niamey Cultural Center by atelier masōmī, led by Mariam Kamara
Mexican architect Frida Escobedo has also created a site-specific installation for the show – Unseen (2021) – which pays homage to Bauhaus designer Anni Albers and reinterprets one of her tapestry works, complemented by a video piece.
Curated by Pippo Ciorra, Elena Motisi and Elena Tinacci – with exhibition design by Matilde Cassani – Good News focuses not only on the work of these contemporary architects, but also the crucial advances made by women in architecture over the last century, whether through design, education, activism, or criticism. The exhibition also includes a reflection on the relationship between gender identity and space told through five videos produced as part of the Future Architecture Platform.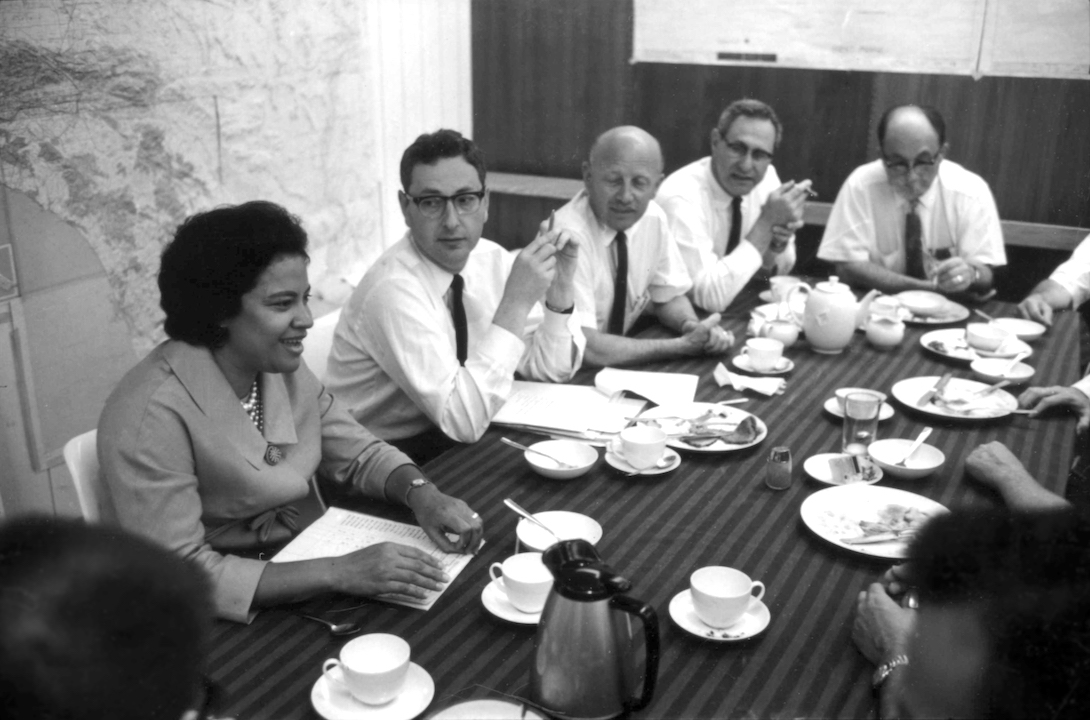 Norma Merrick Sklarek (1926–2012), the first Black woman to officially become an architect in New York, and in California. Image courtesy of Gruen Associates
As its title reflects, the exhibition is infused with a sense of optimism. 'The expansion of the profession in the sense of gender equality contributes positively to the ability of architecture to respond to the urgencies of the present,' explain the show's curators, 'especially in terms of ecological sensitivity, inclusiveness, and social sustainability.' It might be worth reminding the audience, however, just what women continue to be up against, especially in certain parts of the world, in terms of enjoying the equality they deserve.
Good News: Women in Architecture in on show at MAXXI (National Museum of 21st Century Arts) in Rome, until 16 September 2022
Top image: copyright Musacchio, Ianniello & Pasqualini, courtesy Fondazione MAXXI
---