Latvian architecture practice Annvil collaborates with scientists to analyse whether food grown in cities is affected by air pollution
Words by Francesca Perry
Urban agriculture – growing food in cities – has gained traction over the last decade as pressure increases on rural agricultural land to produce enough to feed growing populations, while sustainability concerns call for food to be produced closer to where it is consumed in order to reduce the environmental cost of transportation.
But, as we well know, cities around the world are struggling with poor air quality as a result of vehicular and industrial pollution. Adding productive greenery to cities may be one part of mitigation strategies for this, but is it possible – or healthy – to grow food next to major roads and amid the everyday pollution of city life?
Of course, focusing efforts on reducing air pollution is critical, but a new interdisciplinary project in Latvia's capital city of Riga aims to explore the current impact of urban air quality on city-based horticulture and agriculture.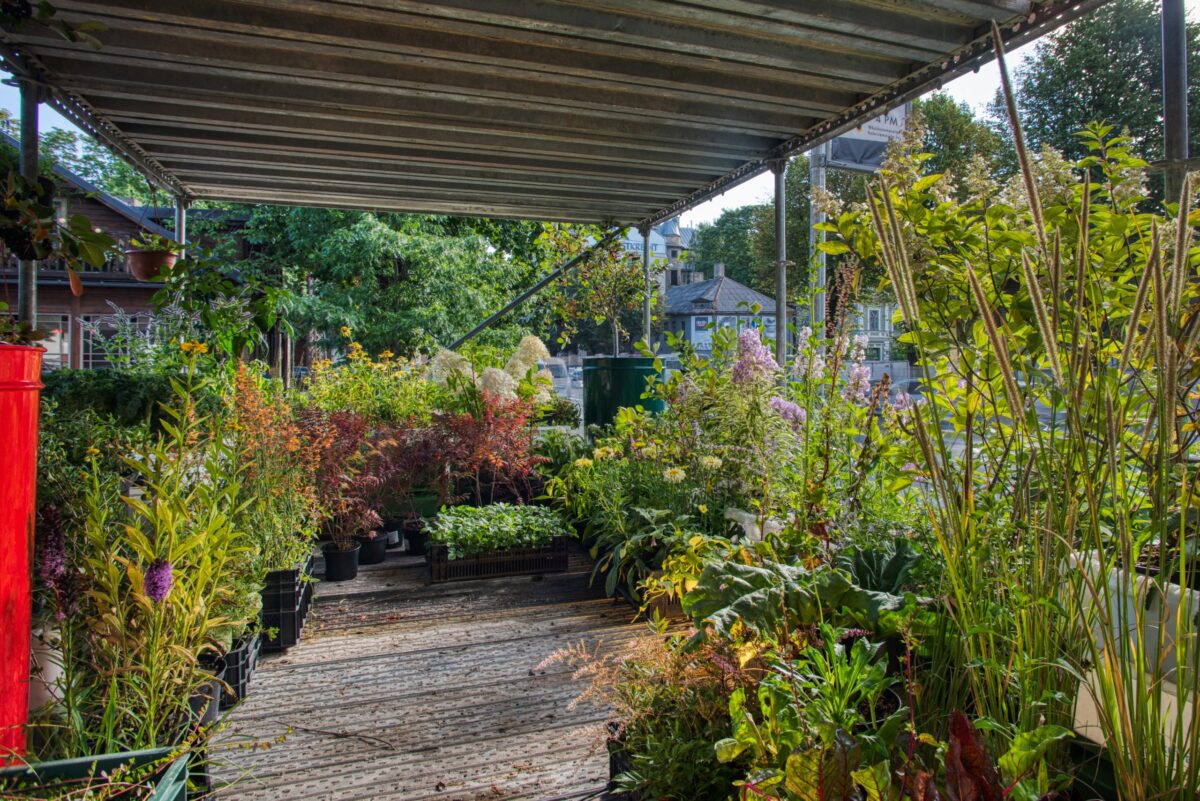 Named G(u)arden, the project – led by sustainability-focused spatial design practice Annvil – brings together urban planners, designers, environmentalists and scientists. Annvil has established a make-shift, productive, vertical garden outside its own office building in west Riga's Kalnciema Quarter, adjacent to a busy road. Set across a staggered, multi-level scaffold structure, an array of productive plants sourced from local horticulture centres and nurseries is arranged in brightly coloured planters.
'We have begun studying the urban garden's harvest of vegetables and fruits in a scientific laboratory, including measuring the presence of heavy metals,' says Annvil's founder Anna Bates. 'The microbiological composition of the local air and water is also being studied and their effect on the plants grown in the city garden is being analysed. Our goal is to identify all possible risk factors associated with the impact of the urban environment on the edible plants that we have grown.'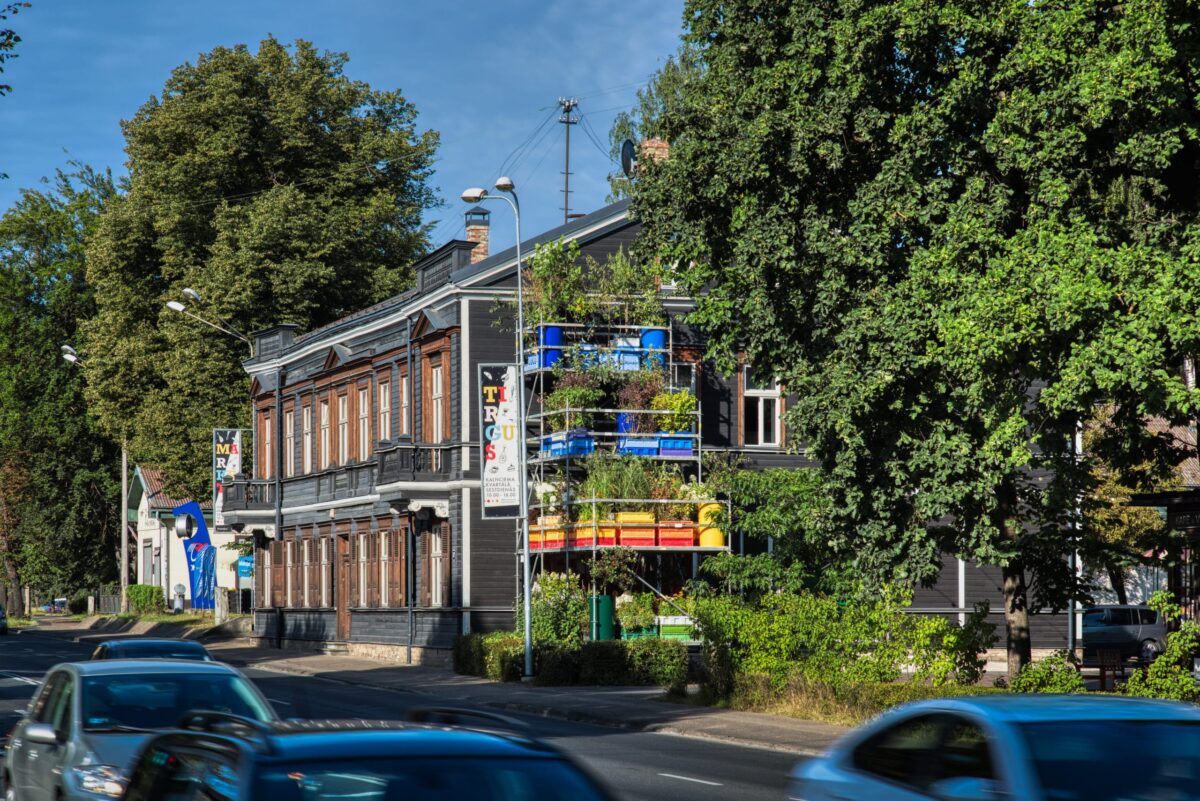 Irina Sivicka, a researcher and lecturer at the Institute of Soil and Plant Sciences of the Latvia University of Agriculture, is also involved in the project. 'In Latvia there is a lack of scientifically based research on the biochemical composition of vegetables and fruits grown out in the open in the urban environment, and their safety in terms of being used for food,' she says. 'This is especially pertinent regarding areas of Riga with intense traffic and air pollution.'
G(u)arden is a pilot project with a long-term scope of exploration; the data gathered will be analysed and taken into account when creating a series of urban gardens that will take root next year in Latvia's largest cities, including Riga, Jūrmala, Valmiera, Cēsis, Liepāja and Kuldīga.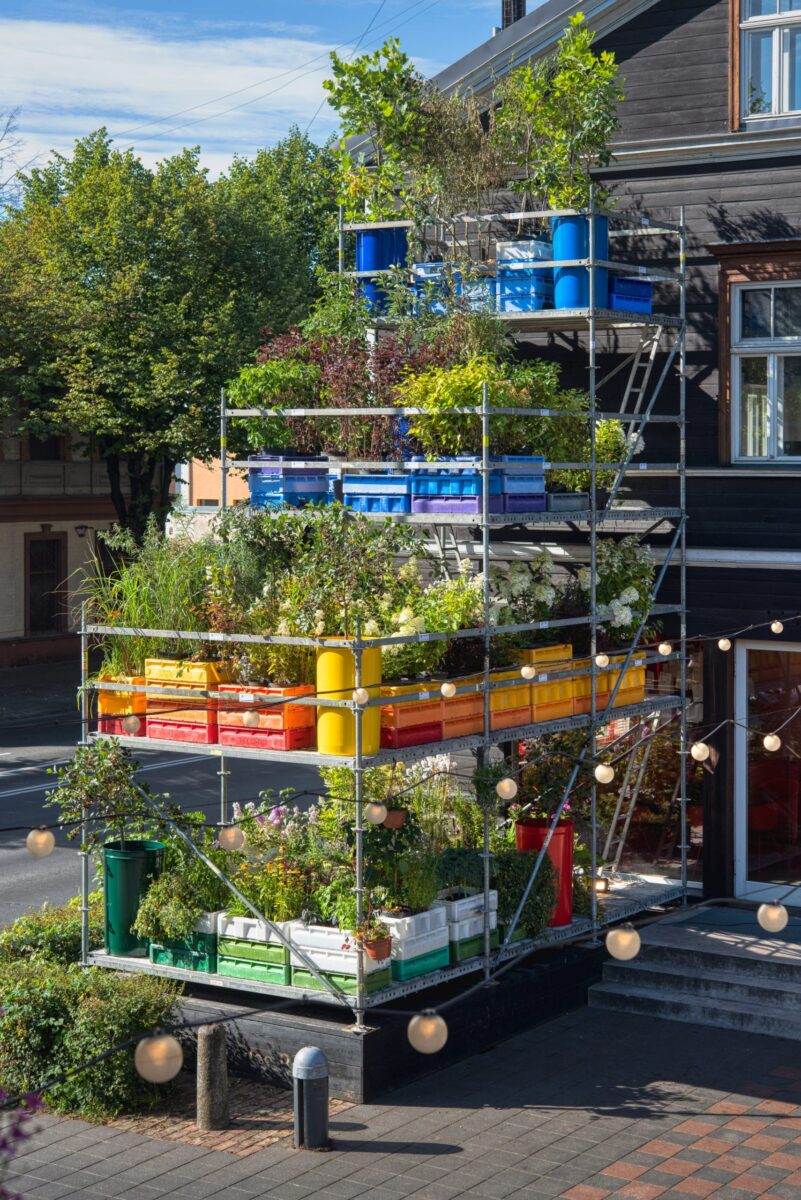 Bates envisages the vertical garden project as a tool for discussion, rather than a solution. 'Today we live in a digital world where everything is instantaneous,' she explains. 'In answer to that, we want to stimulate people's interest in real life – interest in the physical world and in being close to nature. We can do that by creating even more green environments in the city – meeting places that bring together different groups of society. This way we can also bring attention to neglected environments in the city.'
All images courtesy of Annvil
---