Led by Mitsuhiro Shoji, the practice created a sleek space celebrating linen production in Zhejiang, China
Words by Francesca Perry
In Haiyan County, an area located between Shanghai and Hangzhou in the Chinese province of Zhejiang, a former linen factory has been transformed by architecture and design practice Uchida Shanghai into a new 850 sq m gallery.
Mitsuhiro Shoji, Uchida's design director, was asked to breathe life back into the 1980s factory building by the textile production company which once used it. Now it has opened as a public gallery which explores and celebrates the production of linen.
Shoji took the long concrete building and gave it new irregular, rhythmic window openings and a new black steel entrance, as well as exterior compressed bamboo louvres and a completely transformed interior. Both the windows and louvres carefully control the balance and progression of light in the internal space as visitors move through it.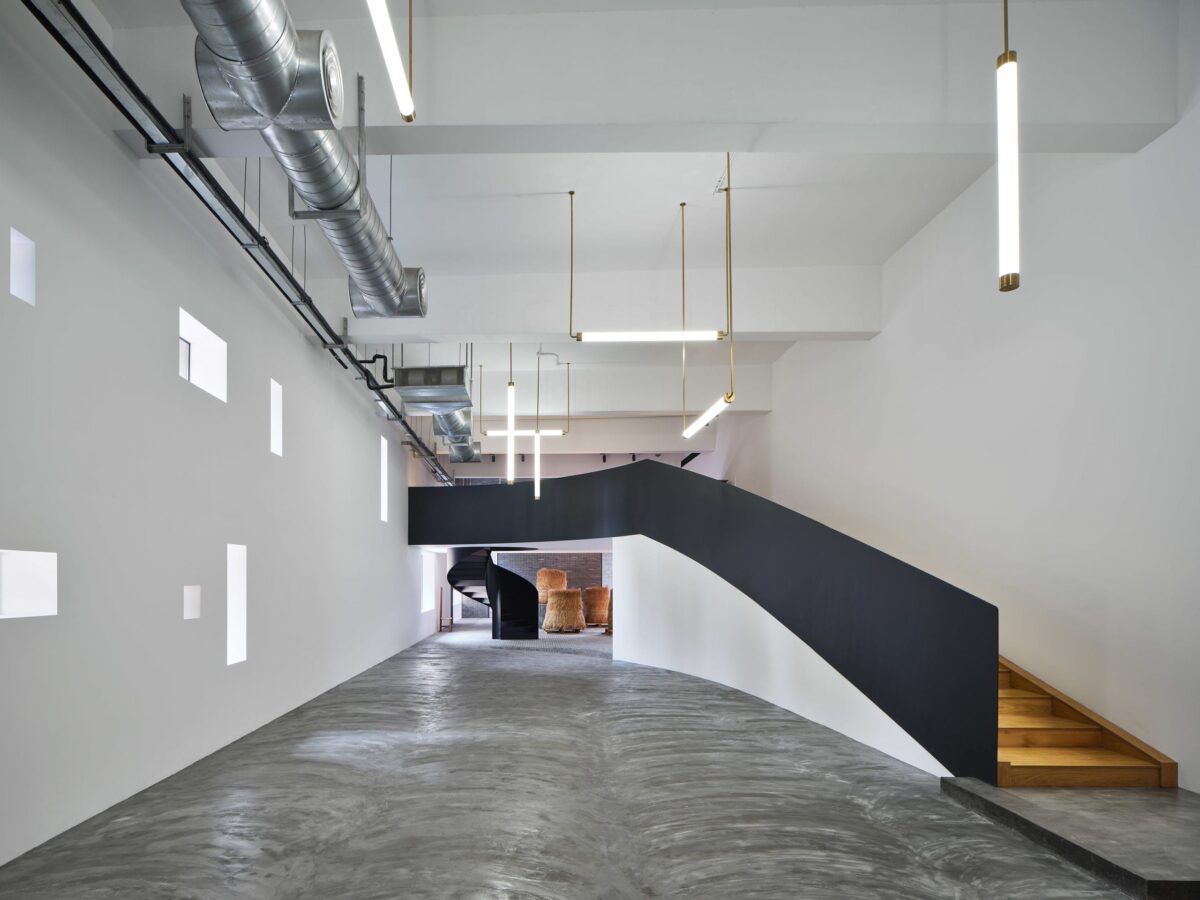 The project harnesses a stripped-back material palette of concrete, steel, bamboo and old terracotta tiles. The crisp, black steel entrance 'gate' draws visitors inside to the main double-height entrance hall, where a raw concrete floor is set against a sweeping staircase with black steel balustrade and wooden steps.
Further into the space, the flooring becomes characterised by dark grey tiling, marking a transition from entrance hall to exhibition area. 'The purpose of the floor is to induce a change in consciousness within the same space by switching materials,' says Shoji.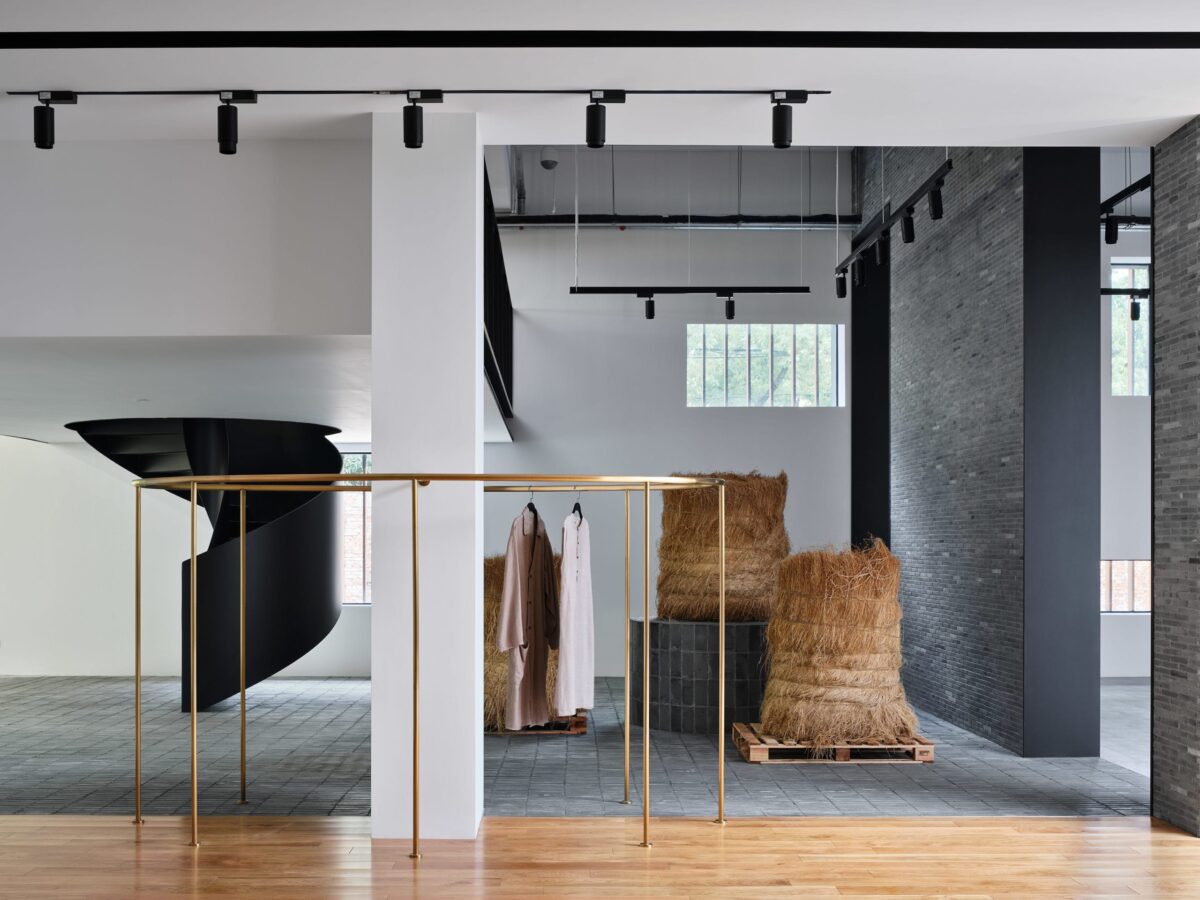 In this first exhibition area, a tightly-coiled black steel spiral staircase rises to join the mezzanine level where a lounge space is found.
Among multiple exhibition spaces which tell the story of linen – from bales of flax to fashion garments – the project includes a seminar room lit by deep-set, circular rooflights above.
Uchida Shanghai, under the leadership of Mitsuhiro Shoji, has delivered a range of projects across China, including the Changshu Innovation Center for Green & Intelligent Manufacturing and interiors for The Shanghai Towako Hospital.
All photographs by Chen Hao courtesy of Uchida Shanghai
---