Three World Trade Center by Richard Rogers. Photo by JJBers
Richard Rogers is one of the best known architects of the later 20th century, known for his high-tech approach to design.
British-Italian architect Richard Rogers was born in Florence in 1933. He moved to England to study architecture and was part of Team 4 with Norman Foster, and later worked with Renzo Piano in Piano and Rogers, until he formed his own studio Richard Rogers Partnership in 1977. Amongst his many famous buildings are the Pompidou Centre, the Lloyds of London Headquarters and the Millenium Dome.
Based in the UK, Rogers studied architecture in London and graduated from the Architectural Association School in 1959. He met Norman Foster during his masters degree at Yale University and, along with their wives Wendy Foster and Su Rogers, they founded Team 4 in London in 1963.
In the early years of his career, Rogers designed a series of private houses and residential complexes. With his wife he designed a house made of plastic, and also designed his own home in Wimbledon out of steel and synthetic materials. Along with Team 4, Rogers competed an industrial building in Swindon in 1967, which marked a turning point in the studio's design approach and style. Rogers and Foster began to pioneer the high-tech style that would later come to define their careers.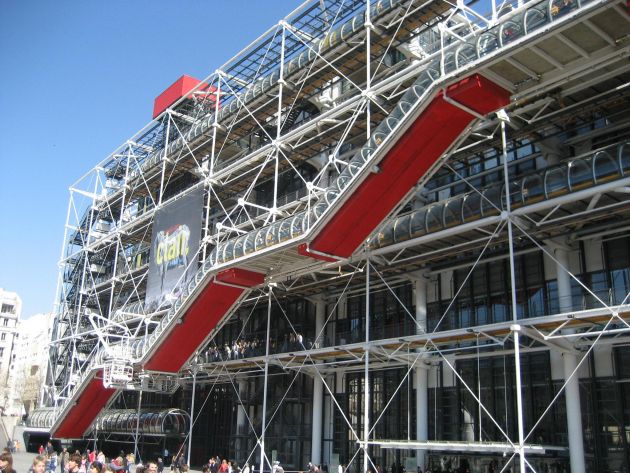 Pompidou Centre. Photo by Stephen Carlile via Flickr
From 1970, Rogers began to collaborate with Renzo Piano. Their early designs used open interior spaces that could be divided up and used differently at will. In 1971, Rogers and Piano won a competition to design and build the Pompidou Centre in Paris. The project turned out to be one of the most famous builds of the 1970s, but caused a certain amount of controversy. The services and mechanisms of the building, such as stairs and elevators, were brought to the exterior so that the gallery spaces inside could remain clear and uncluttered. The idea was to create a unique amount of flexibility. The different services are colour-coded to distinguish them. Though it was greeted with mixed reviews, the Pompidou Centre is a world-renowned Parisian landmark.
Read more: Richard Rogers on how we forget the brutality of bad design at our peril
At the same time as the Pompidou, the two architects also worked on the Institut de Recherche et Coordination Acoustique/Musique (IRCAM) in Paris. The building was submerged below ground, with its roof at street level, and featured a number of studios with exceptional acoustics and an experimental concert hall.
In 1977, after the Pompidou, Rogers founded his own studio. Though he remained close friends with Piano, the two never worked together again.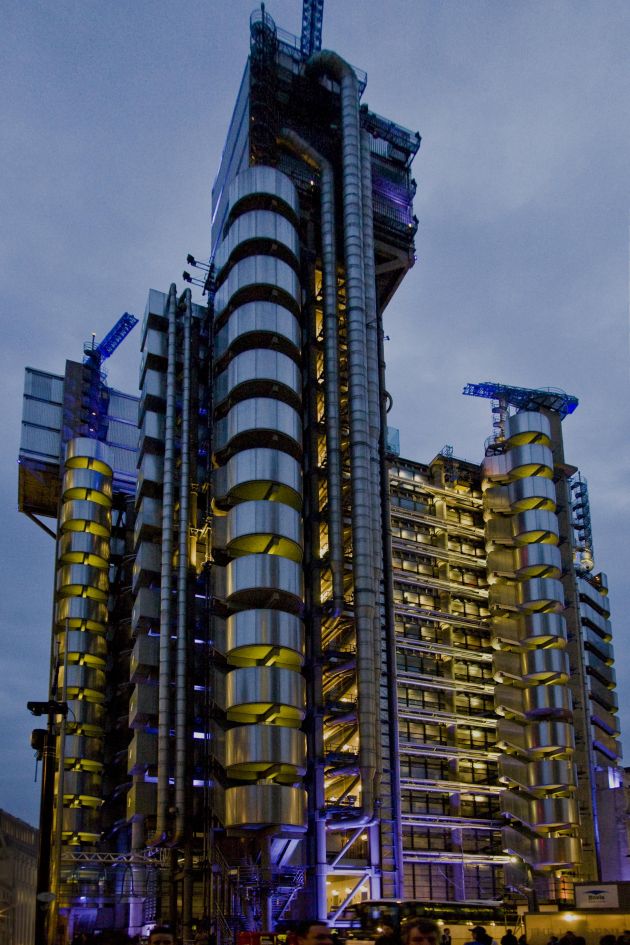 Lloyds of London Headquarters by Richard Rogers
Rogers and his studio have designed many significant buildings, including the Lloyds of London Headquarters, which has been called the epitome of high-tech architecture; the Fleetguard Factory at Quimper; the Channel 4 Headquarters in London; One Hyde Park also in London; and the European Court of Human Rights building in Strasbourg, amongst many others.
For the Lloyds building, Rogers conceived of a simple rectangular office block, but brought all the services to the exterior of the facade. Elevators, stairways, bathrooms and service ducts stood outside the building, all wrapped in shining steel. Though he wasn't the first to do this to a building, Rogers' execution was elegant and well executed. Inside, the design focused on The Room, located in the central atrium and containing elements taken from earlier Lloyds buildings.
Rogers also designed the Millenium Dome, now known as the O2 Arena, Anomalous in appearance compared to the rest of his work, it was originally designed to house a year-long exhibition in the year 2000.
In 2006, Rogers was commissioned to create his first building in the US: the multi-use 3 World Trade Center Skyscraper, which opened in 2018. It stands at 80-storeys high and is part of Daniel Libeskind's masterplan for the site, developed after the 9/11 terrorist attacks.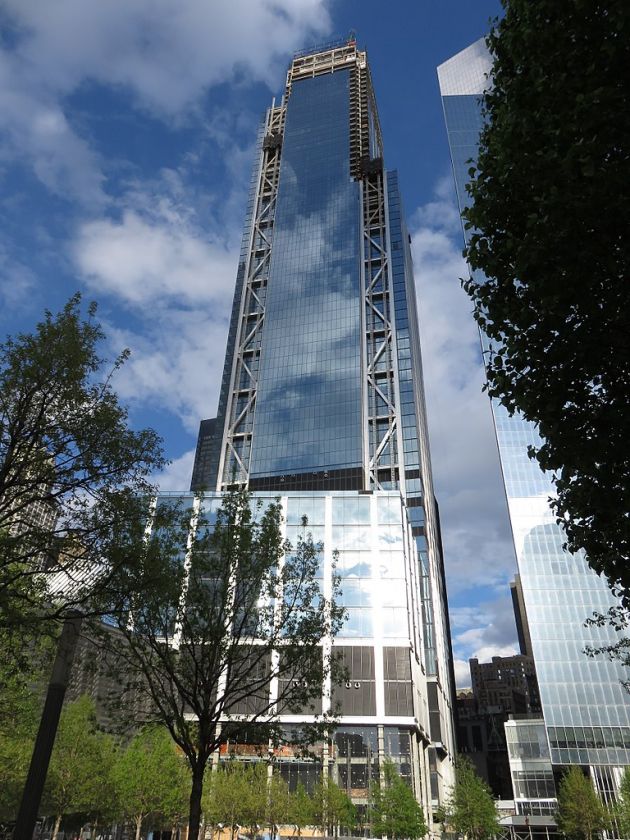 Three World Trade Center by Richard Rogers
Rogers also completed Terminal 5 at Heathrow Airport and was awarded the RIBA Stirling Prize in 2006 for his Terminal 4 building at Madrid Barajas International Airport. The building features an undulating roof and clever choreography of natural light.
Though his work shows a dedicated investigation into technology in architecture, Rogers has strong passion for the environment. At the turn of the century his studio began to focus more emphatically on sustainability issues in design, and Rogers has  written a book titled "Cities for a Small Planet" that outlines his thoughts on environmental issues.
In 1998 at the invitation of the British Government, Rogers set up Urban Task Force which looked into urban decline in the UK and outlined a vision for safe and vibrant cities. Rogers produced a white paper, Towards and Urban Renaissance, that puts forward 100 recommendations for the cities of the future.
Rogers was knighted in 1991 and his many honours include the RIBA Royal Gold Medal in 1985, Praemium Imperiale Prize for Architecture, Japan Art Association in 2000, Pritzker Prize (2007) and Gold Medal 2019 from the American Institute of Architects.
---