Gallery Merz, at the Henie Onstad Kunstsenter outside Oslo, is carved out from the centre's original concrete shell in a sensitive design that connects to the past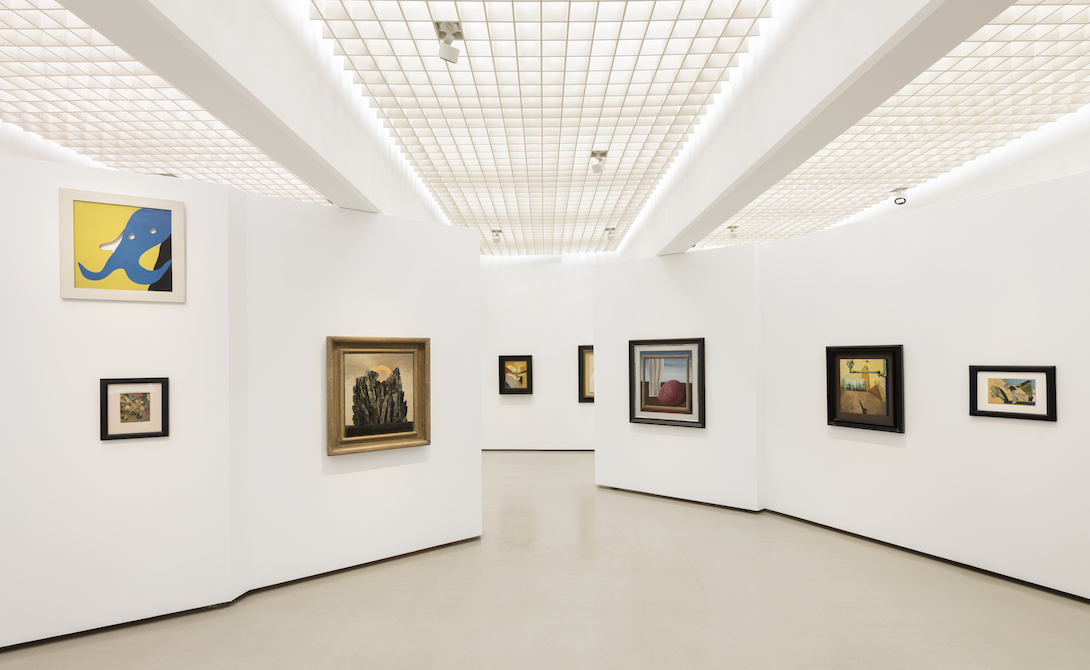 Words by Will Jennings
The central Oslo waterside is a hive of culture, with the celebrated Opera House and Astrup Fearnley Museet recently joined by the Deichman Bjørvika library, and the new Munch and National museums opening imminently too. A cultural tourist may feel they can get all they want among this line-up. But a short bus ride out of the city centre to a different part of the waterside, and they can find the place where the country's contemporary culture was kickstarted.
The Henie Onstad Kunstsenter, an arts centre built outside the city limits in 1967 due to a city council unwilling to accommodate the project, opened with a private collection of contemporary art, alongside performance, sculpture and sound. As its home, architects Jon Eikvar and Svein Erik Engebretsen created a building reminiscent of a concrete oyster shell, as if washed up from the adjacent Oslofjord. Now, Norwegian practice Snøhetta has designed a new gallery within this shell, dedicated to the work of German artist Kurt Schwitters.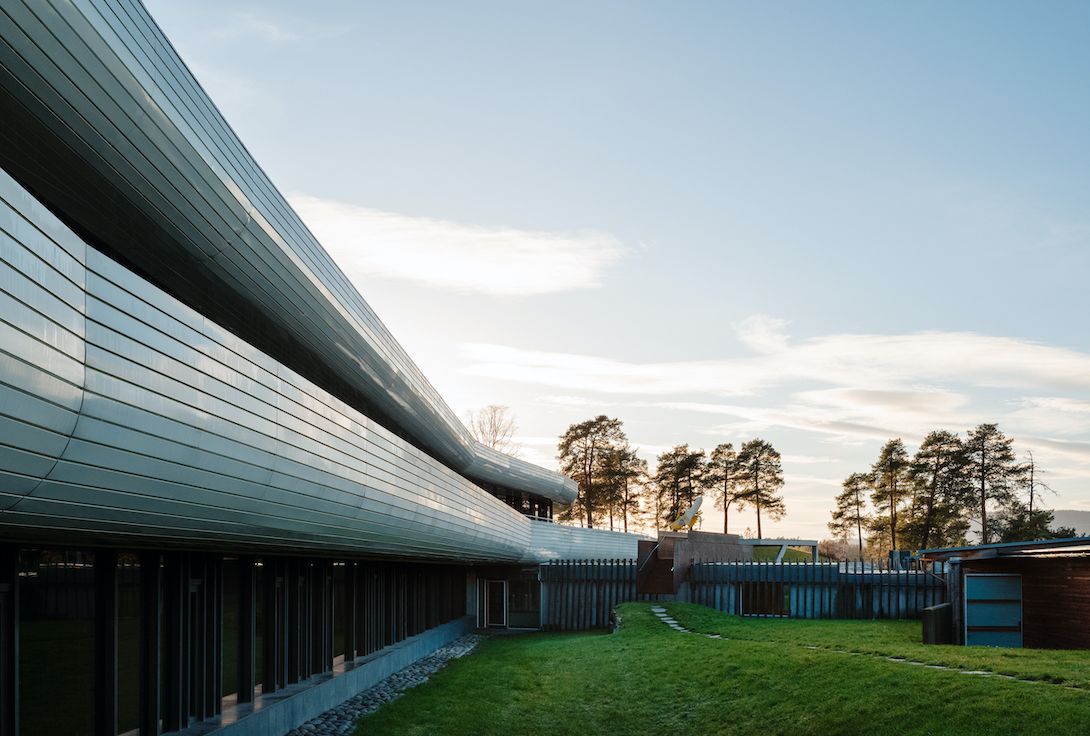 Eikvar and Engebretsen's solid hulk of a building contains remarkable detailing. A spiral staircase glows at the heart of a central hall composed of thick hand-chiselled concrete walls, handrails and copper door frames with an aged patina, and a suspended translucent grid filtering top light for natural glow in the gallery spaces. 
This is also a building of continual process: extensions in the 1990s and 2000s provided vast new exhibiting space but compromised the original architectural vision. For the centre's newest space, however, instead of further expanding externally with a new architectural parasite, Snøhetta carved out its gallery from a central mass of former back-of-house rooms. 'It was important to look at what we already had,' Henie Onstad Kunstsenter director Tone Hansen says, describing the process of forming the new gallery as a kind of 'internal excavation'.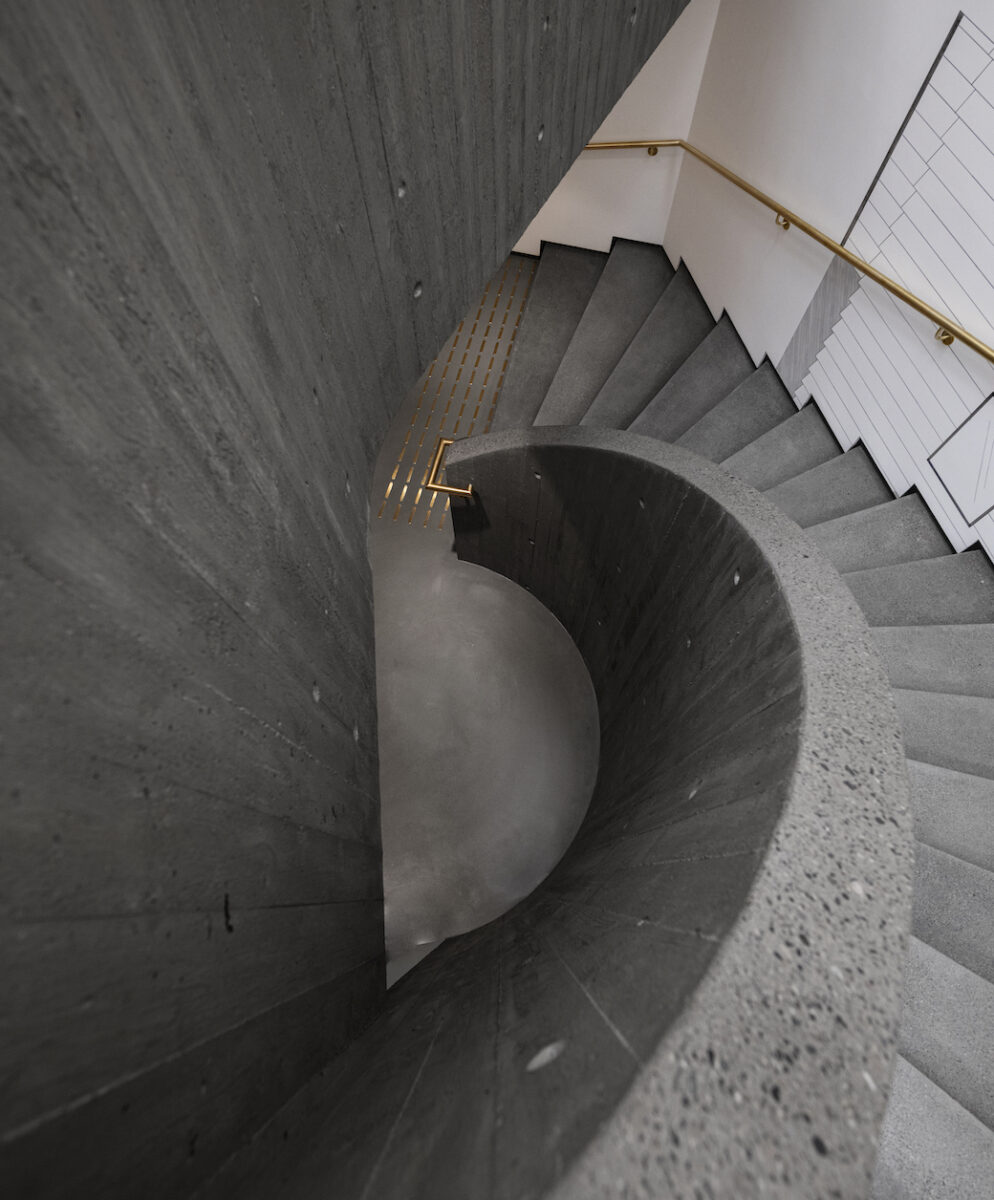 In the detailing of the excavated space, Snøhetta picked up and expanded on the 1967 architectural ideas and materials. Split over two floors, spiral steps formed of shuttered concrete reference both the central staircase in flow, and the tactility of the pebble-chiselled walls in texture. The handrail has the same design as others around the older building, but made of copper to knit old and new through a shared palette. The top of the concrete curve is polished smooth, inviting a hand to caress its way upwards.
Flooding the entire ceiling is a grid diffuser, similar to those in the centre's ground-floor galleries, but here made of recycled plastic bottles as a nod to Schwitters' own approach to repurposing. Plinths are carved from redundant chunks of 1967 building material, recycling and referencing the past.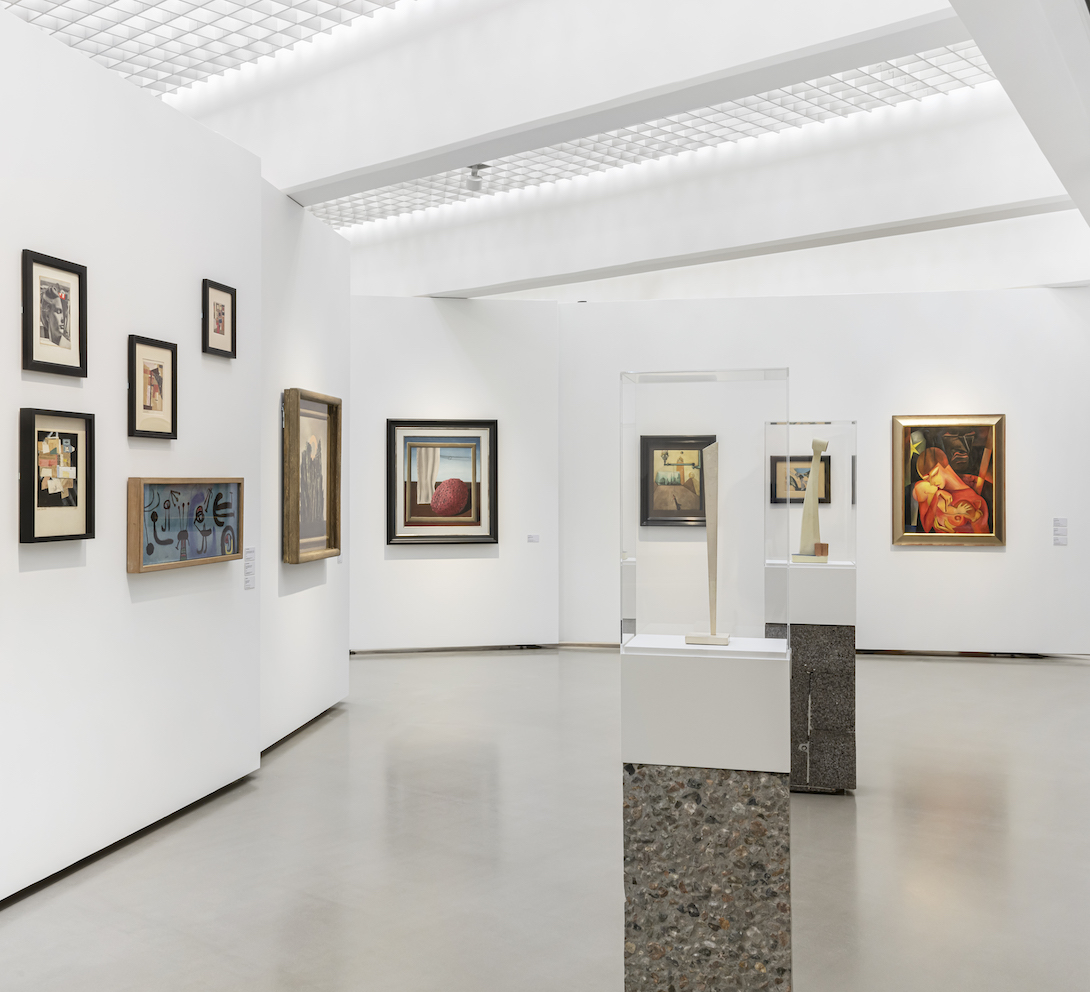 The new space – named Gallery Merz – provides a semi-permanent home for a strong collection of Schwitters' work (the word Merz was coined by him to describe his practice) alongside a mix of Dada and Fluxus movements. Schwitters visited Norway and for a few years, before escaping Nazis via a ship to the UK, emigrated to the country from Germany, painting, writing prose, creating collage and sculptures, and developing two of his celebrated architectural projects, his 'Merzbaus' – artist Luca Frei, who led on the exhibition design of Gallery Merz, inscribed the plans and elevation of one of them directly onto the gallery walls.
Snøhetta's approach to respectfully inserting space into existing fabric is made visible where a shallow arced recess sits in the polished concrete floor, raised by a few centimetres to accommodate underfloor heating but dropped in just that one moment to allow the swing of an existing door, preventing it from being trimmed shorter.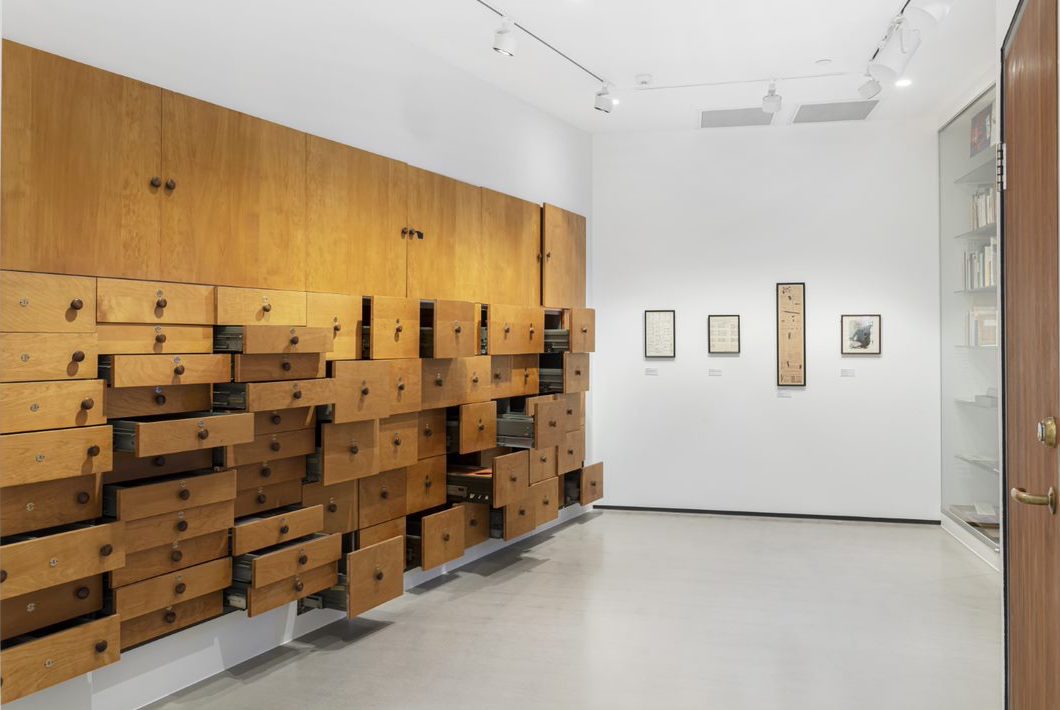 Further internal excavation allows niches into the wall at locations where hidden services would allow, providing recessed display space, while the deepest point in the gallery is sized to fit a sublime cabinet of curiosities which once belonged to Massachusetts librarian and Fluxus collector Jean Brown to store her immense and critical archive, visitors free to explore and discover within.
At 430 sq m, this is the smallest of Henie Onstad's galleries. In recognising that not all artwork needs a hangar-sized room, though, it provides a tight, exquisitely detailed and functional space which – while sitting at the smaller end of the scale of projects Snøhetta has become known for – reflects an approach to architecture which will become increasingly critical to practices of all sizes. It is an art to carve new uses into ageing buildings, forming a new pearl within an oyster shell.
Photography by Ivar Kvaal
---