Designed by Tautem Architecture and bcm2, the Antoine de Ruffi school has a monolithic concrete exterior with a wellbeing-focused interior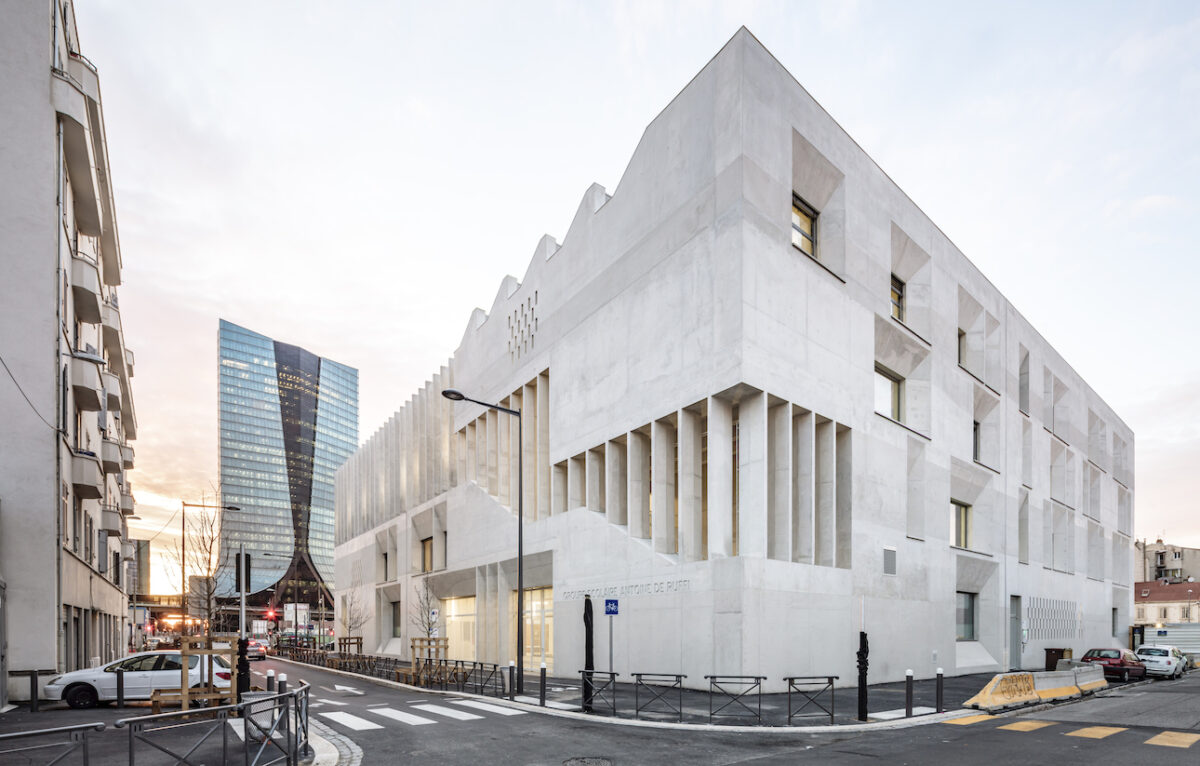 In Marseille, Tautem Architecture and bcm2 have designed a large school in a sculptural, monolithic building which nonetheless prioritises space, light and wellbeing. The Antoine de Ruffi school – commissioned by the French city's municipality – is located in the new and rapidly developing Euroméditerranée district. At 4,150 sq m, it houses 22 classrooms and common areas, including a large rooftop sports area and separate playground.
The pale-coloured concrete facades of the building are sculpted into colonnades and recessed windows. On the side of the school overlooking the port, the upper portion of the building is defined by an eye-catching series of pillars, which wraps around the structure and subsequently – on the city-facing side – marks out a grand staircase between solid volumes.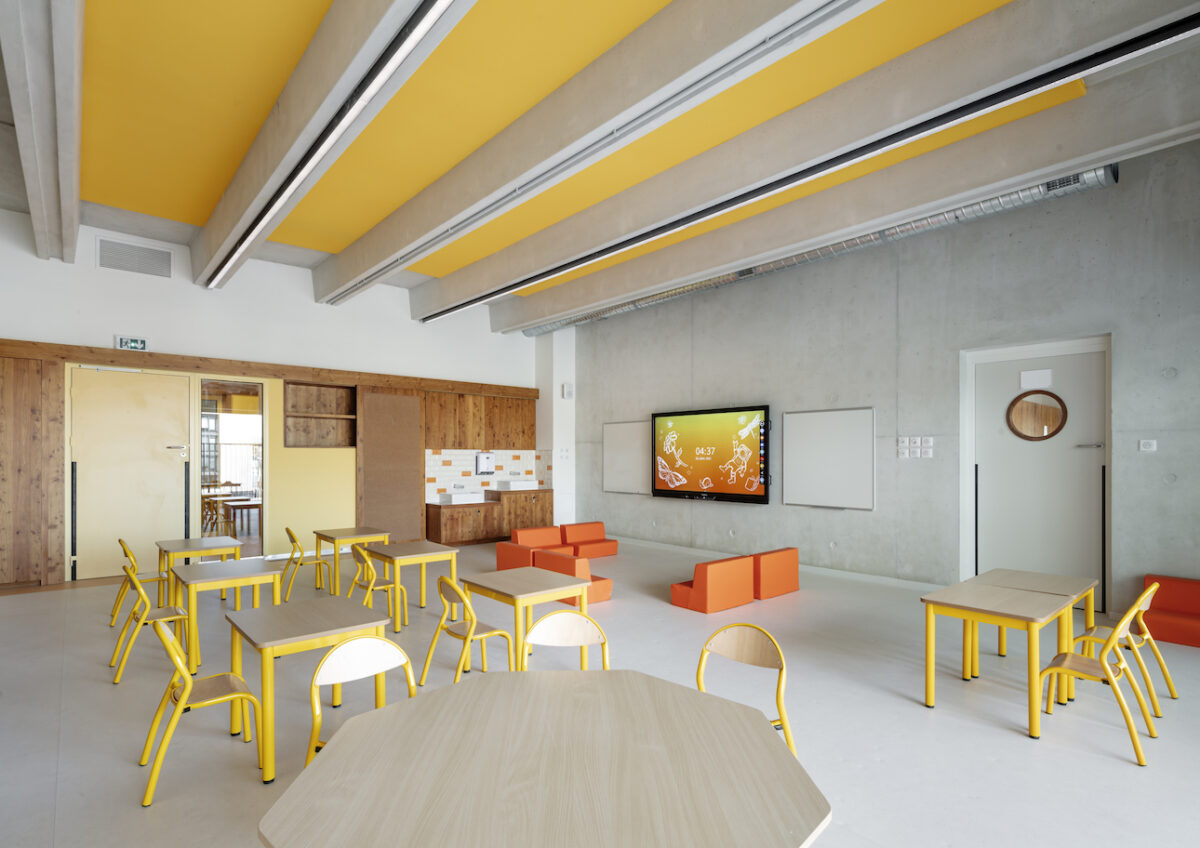 The building was poured in place and without joints; with a thickness of 100 cm, the facades are the result of a process of simultaneous pouring of two veils of concrete between which a rigid form of insulation is inserted. In their thickness, the facades provide thermal performance as well as enable large interior voids.
In contrast to the building's monolithic, monumental envelope, the interiors are designed to be warm, joyful and comfortable spaces which use bright colours such as yellow and orange, as well as curved lines and wooden detailing. The wood is bio-sourced larch from the French Alps, used both in wall panelling and built-in furnishings.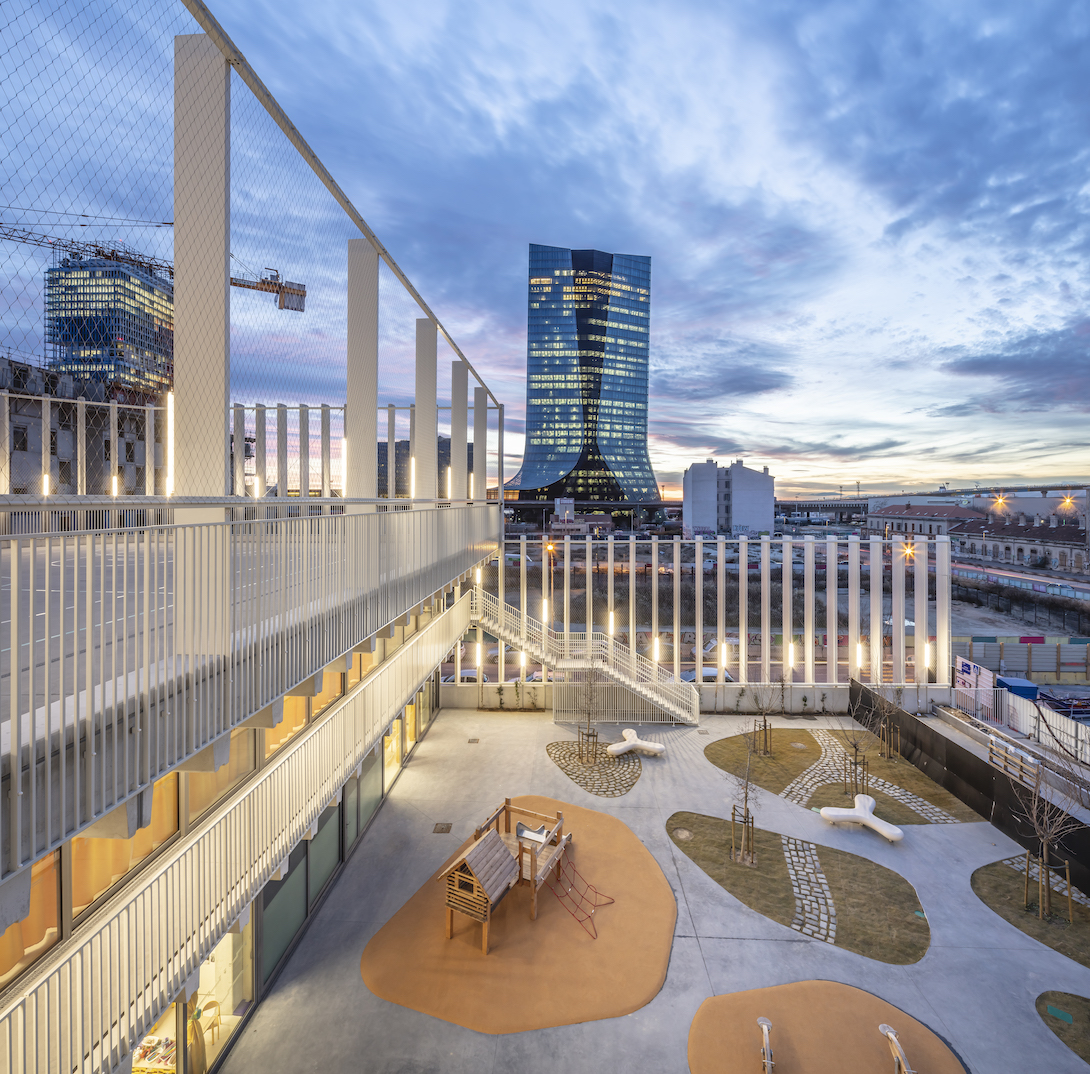 Two separate rooftop recreation areas have been designed for the school: one is a flexible open space intended for sports and games; the other is laid out with play equipment, colourful landscaping and young trees.
Photography by Luc Boegly
Get a curated collection of architecture and design news like this in your inbox by signing up to our ICON Weekly newsletter
---