Appearing as if to emerge from the surrounding landscape, Villa Grieg is a hidden refuge among nature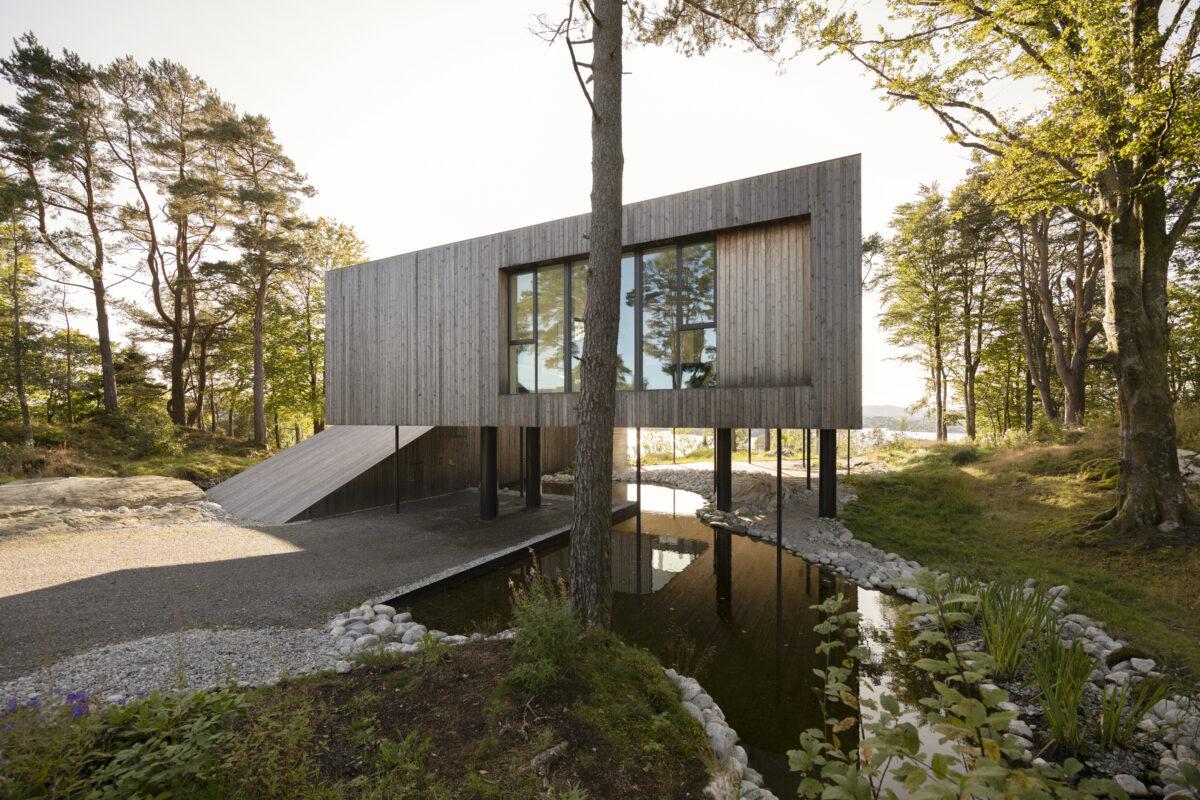 Words by Joe Lloyd
Paradis is about a quarter of an hour's drive south of Bergen. The hills surrounding Lake Nordås, southwestern Norway, are sheathed in thick woodland. They look down on an archipelago of miniature islands.
This area, within Bergen's city limits but with the natural splendour of the deep countryside, is known locally as Paradis. Edvard Grieg, Norway's great Romantic composer, made his summer home here, at a house called Troldhaugen (Troll Hill).
Now, a member of Grieg's family has added a new landmark residence to the area. Villa Grieg sits on the hill above Troldhaugen, commanding views onto the water below. It was designed by the internationally-acclaimed Norway-based Canadian architect Todd Saunders, who was commissioned by Alexander and Tonje Grieg.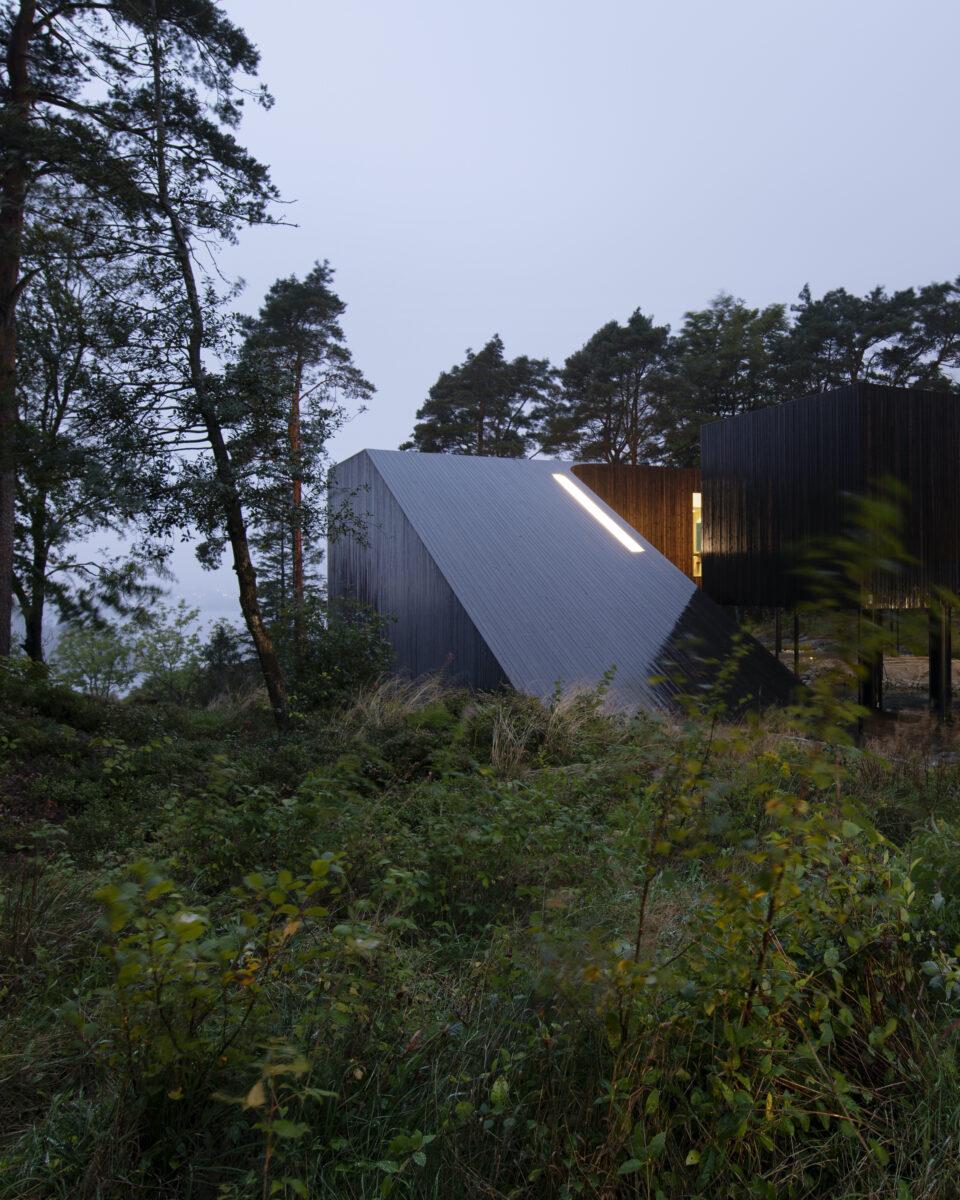 Alexander Grieg sought to create a villa that would serve as a "forever" home for himself, his wife and his teenage daughter, as well as housing a recording studio. Saunders brought his recent experience of creating his own family residence, Villa S, to the project.
The result subtly combines house and workspace. It has a roughly square form, which folds around a central aperture. The building is steel-framed and sheathed in thin strips of grey wood, which allows it to blend with the surrounding forest.
The majority of the house is elevated on slender piloti, bolstering the views and providing space for a pond and rockery below.  The exception is a sculptural, sloping element that reaches towards the ground, which contains Grieg's studio and a storeroom.
The house is entered beneath this sloping unit, where a staircase leads to be the main living area, with a large horizontal window revealing the open landscape. Inside, there is an open plan-living space, three bedrooms, a television room and two bathrooms.
Throughout, Saunders has foregrounded the connection to the house's natural surroundings. The open plan space is arranged next to a floor-to-ceiling glass panel that can be slid open to transform the room into a balcony. One corner of the house features an unenclosed, semi-sheltered veranda.
The whole house has a small modest footprint. Saunders and the Griegs aimed to have as little impact on the surrounding landscape as possible, protecting the extant trees of Paradis. The result is a villa that respects its extraordinary setting while adding its own contribution.
Photography by Ivar Kvaal
Get a curated collection of design and architecture news in your inbox by signing up to our ICON Weekly newsletter
---