On the site of an old football stadium, the Le Ray neighbourhood includes homes, public spaces, a rooftop farm – and a dojo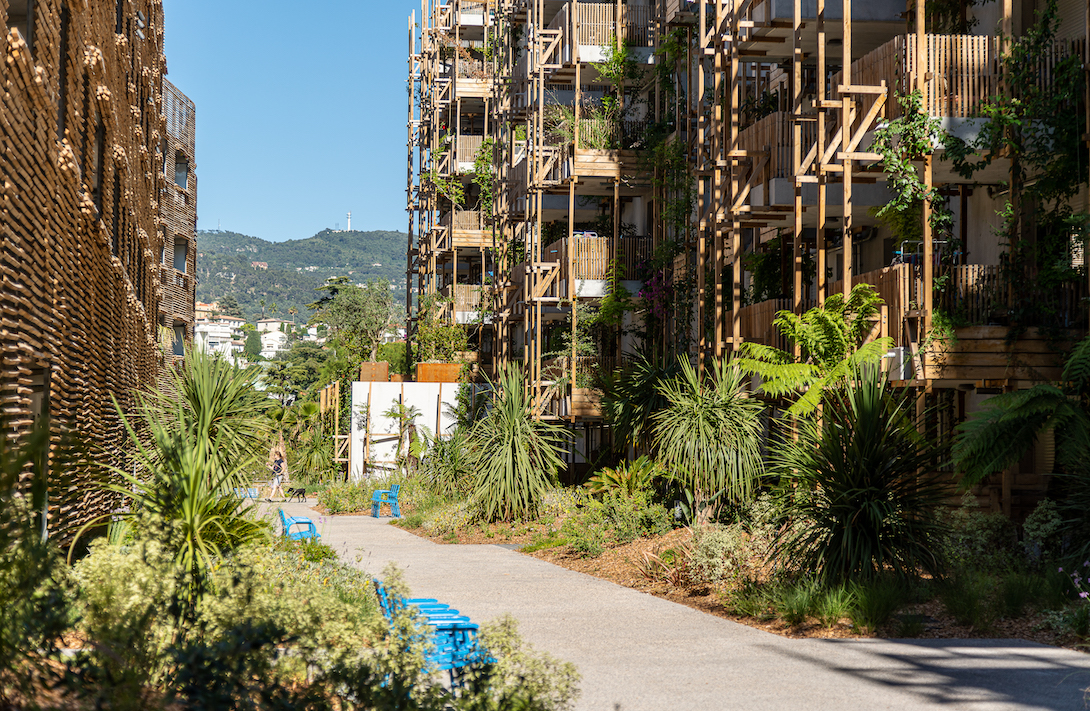 On the former site of Le Ray football stadium in northern Nice – which was demolished in 2017 after suffering from structural and capacity problems – a new nature-focused neighbourhood has emerged, consisting of 350 homes, a supermarket and a dojo for martial arts. Named simply Le Ray, it forms part of a wider redevelopment project including a public park, sports facilities, and a school complex. 
Designed by Paris-based architecture firm Maison Edouard François, the new 1.2ha residential neighbourhood is striking for its external wooden superstructures. Appearing almost like scaffolding, these provide both balconies for residents and frames for plants to grow in and on, leading to the development being described as having 'Europe's largest greened facade'. 
Although relatively high density, the neighbourhood – which includes 100 units of social housing – is pedestrian-focused, overlooking a park and designed with landscaped walkways and public spaces weaving between the buildings. This landscaping – by Jean Frédéric Gay – features a variety of plants that suit the Mediterranean climate. Each building is surrounded at its base by planted beds. 
Pine trees have been planted on the roof terraces of the building, forming an elevated extension of the adjacent park. The two central buildings also have a shared rooftop market garden, where both residents and local professionals can grow fresh produce.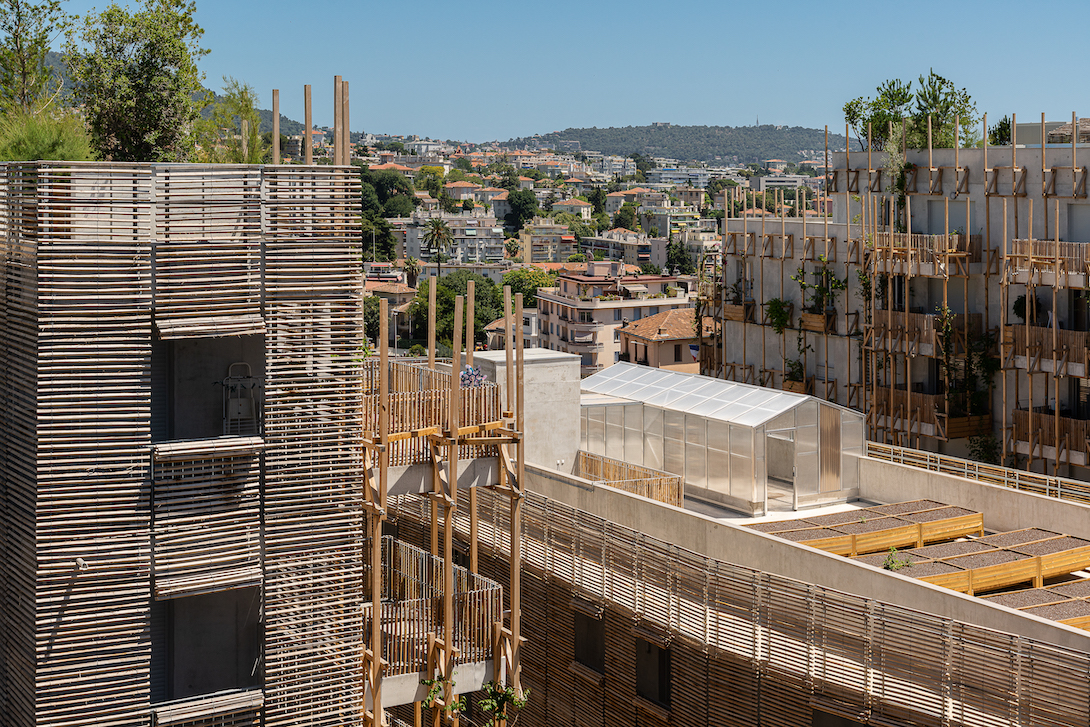 Although the main building structures are made from concrete – described as necessary for the highly seismic area – the chestnut superstructures and abundant planting counter some of the project's carbon emissions and cool the buildings, reducing the urban heat island effect. The project is certified as BDM (Sustainable Mediterranean Buildings approach) and given the BiodiverCity® label, which highlights construction projects that take biodiversity into account.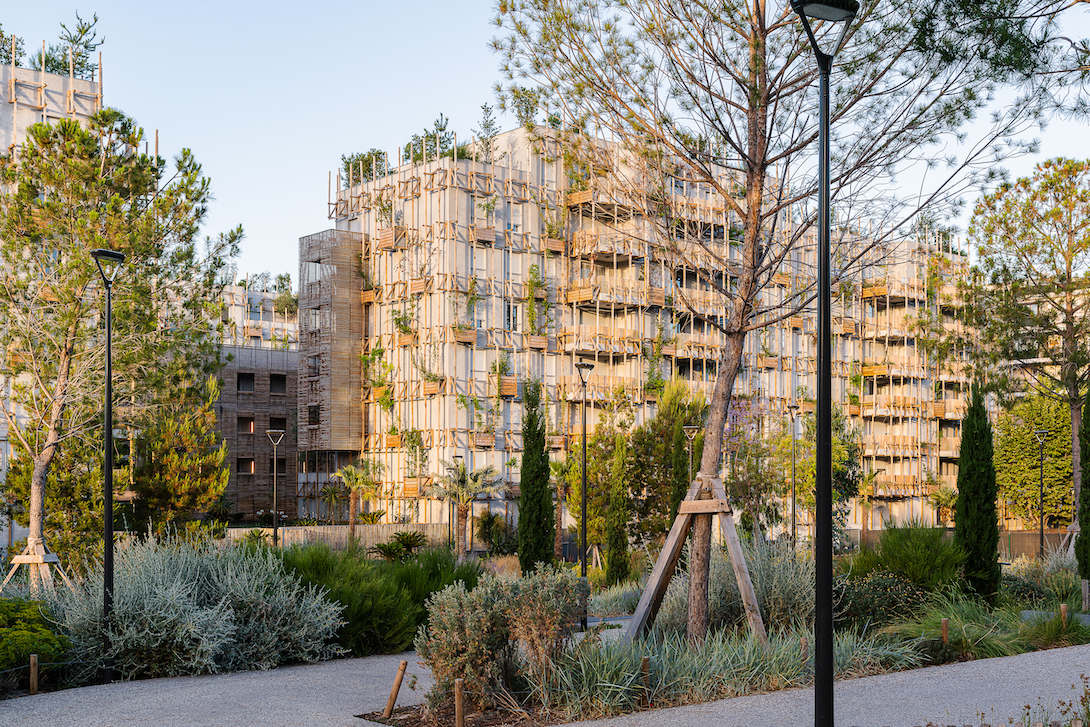 Maison Edouard François has completed a number of projects across France which embrace natural building materials and biodiversity, including the Eden Bio (2009) project in Paris, a collection of social housing units and artists studios which have green roofs and planted facades.
Photography by We Are Content(s)
Get a curated collection of design and architecture news in your inbox by signing up to our ICON Weekly newsletter
---