The proposed changes focus on space and circulation within the London institution's Sainsbury Wing, alongside a new public square and research centre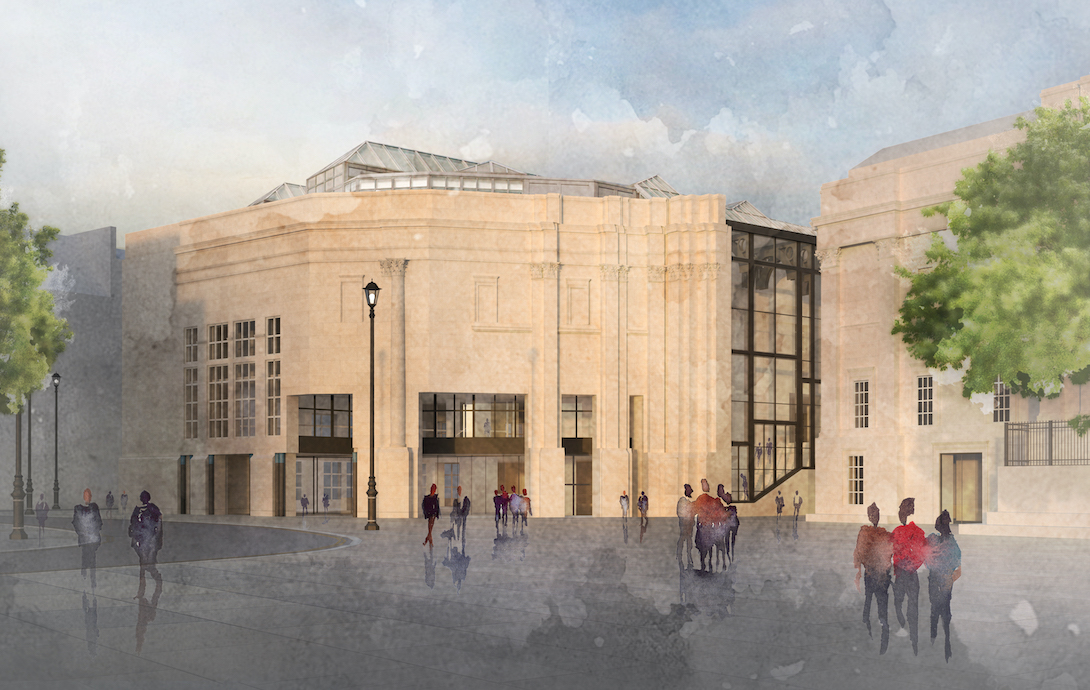 The National Gallery has revealed the initial proposals for its new Sainsbury Wing and other transformations, designed by a team led by New York-based Selldorf Architects.  The institution's large-scale project will see parts of the Sainsbury Wing – originally designed by Robert Venturi in 1991 – remodelled, alongside public realm improvements and the creation of a new research centre and 'Members House' within the gallery's primary Wilkins Building.
The proposed changes are hoped to 'futureproof' the National Gallery, ahead of its 200th anniversary in 2024, and would improve its provision alongside its functional and environmental efficiency. Selldorf Architects' design concepts – now out for public consultation – comprise the clarification of navigation within and around the Sainsbury Wing, including a brighter and less cramped foyer, alongside the creation of a new public entrance square outside. 
Previously under-used ground-floor spaces within the Sainsbury Wing and Wilkins Building will be reimagined, to improve public access – including a new connection between the buildings – as well as facilitate a new research centre. Internal areas of the Wilkins Building would also be reconfigured to house a dedicated members' space. No changes to any gallery spaces in the Sainsbury Wing have been proposed. 
Selldorf Architects' team – which won the international project competition in 2021 – includes Purcell, Vogt Landscape, Arup, AEA Consulting, Pentagram, Kaizen, L'Observatoire and Kendrick Hobbs. Led by Annabelle Selldorf, Selldorf Architects is known for its sensitive and subtle renovations of cultural institutions and adaptive reuse projects around the world, including the Clark Art Institute in Massachusetts (2014), Luma Arles in France (2014–21), Bombas Gens Art Centre in Valencia (2017) and the Frick Collection in New York (ongoing).
Commenting on the National Gallery project, Selldorf says: 'The entire design team has worked very hard alongside the National Gallery to develop a brief that celebrates the gallery's historic setting, whilst also providing a better, more welcoming and inclusive experience for visitors. The development of a new and truly accessible research centre, open to anyone interested in studying and learning more about art, as well as opening up the spaces of the ground floor and bringing more light into the Sainsbury Wing, are primary examples of this.'
She continues: 'The gallery is able to make a positive impact on the immediate external spaces surrounding it. The initial proposals developed with Vogt Landscape consider how to enliven this portion of public realm, creating a new square and connections that aim to bring joy and delight to those who experience them.'
Imagery courtesy of Selldorf Architects
---