The 'Beezantium' houses two bee colonies and a multi-sensory exhibition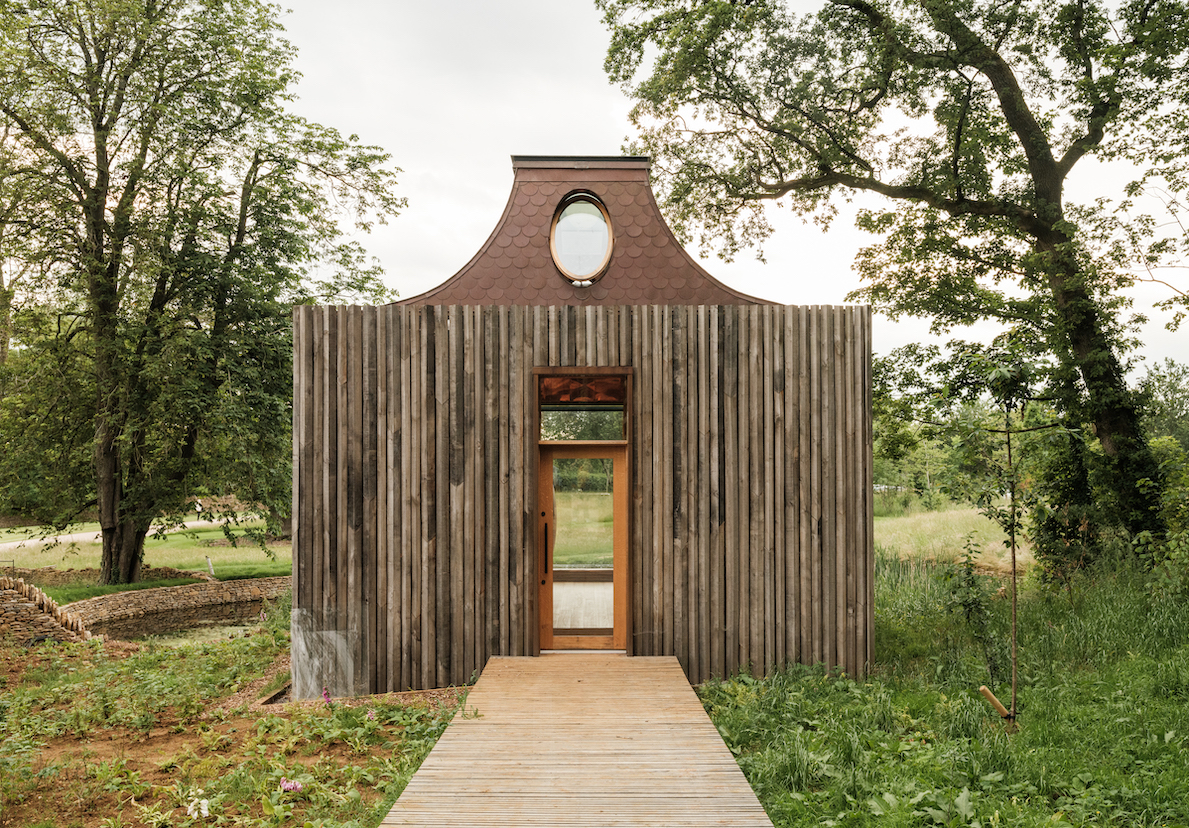 In the woodland of The Newt estate in Somerset, Invisible Studio Architects has designed a house for bees – as well as education about bees. Next to a lake and surrounded by a specially planted apiary, the 'Beezantium' houses two native bee colonies, alongside a multi-sensory visitor experience designed by exhibition studio Kossmanndejong. 
The architecture of the Beezantium is a primarily wooden structure made of unseasoned oak, topped by a sloping roof wrapped in copper. Bees enter the project's hives through natural holes or a series of copper pipes built into the fabric of the building.
The project was developed with The Newt's head beekeeper and global bee consultant, Paula Carnell, who adopts a cooperative approach to beekeeping – encouraging wild bees, chemical-free colonies and gentle honey harvesting.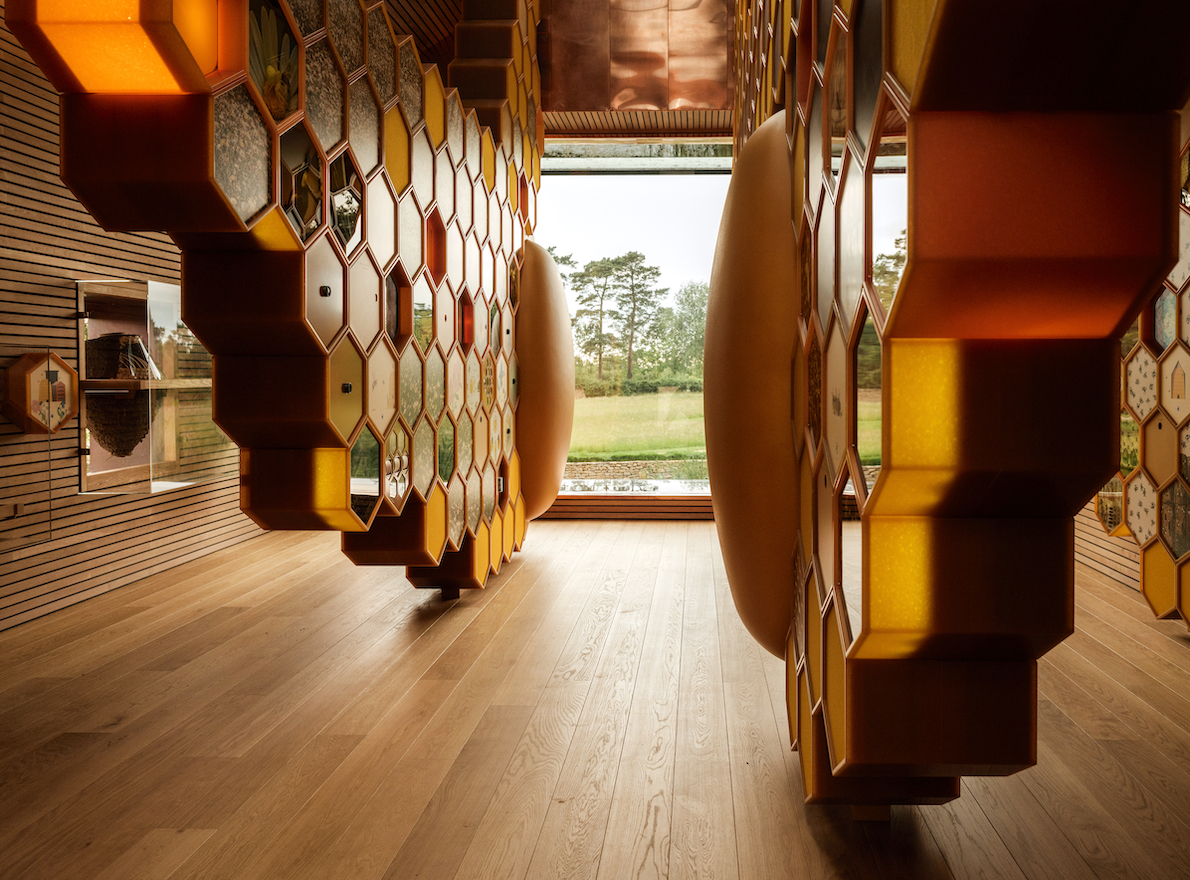 The Beezantium's hives are made visible to visitors, who can watch the bees at work, hear their hum and smell the honey produced. The accompanying exhibition – designed within giant honeycomb walls – allows visitors to learn about the importance of bees to the environment and future of the planet.
The exhibition presents important facts about bees from all over the world, including: one third of the food we consume is dependent on pollinators such as bees, it takes one acre of flowering plants and trees to feed just one bee colony, and bee populations are under threat from environmental pollution and climate change.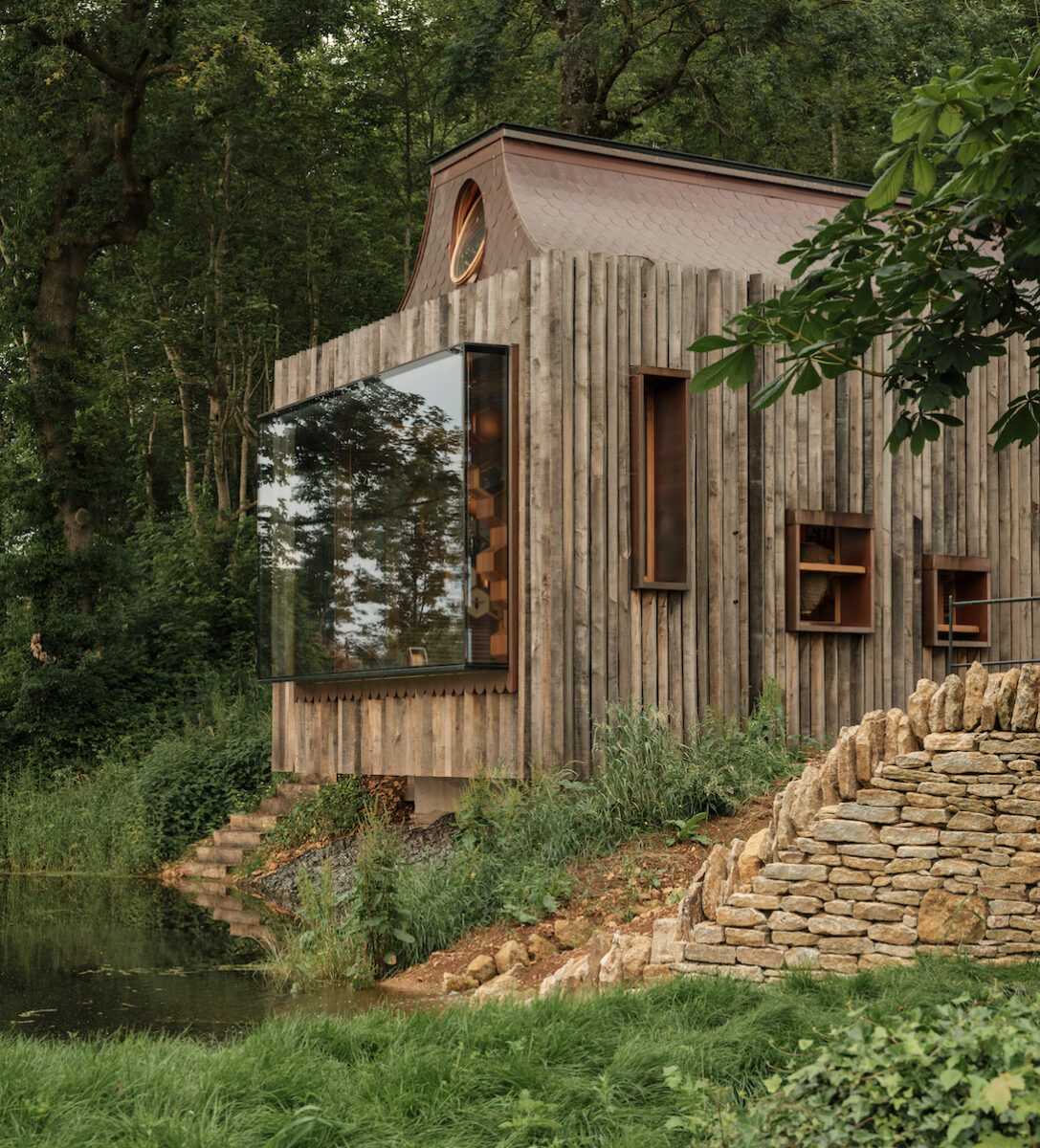 Also displayed are flower pressings showing the types of honey produced from specific plants on the estate, and literature about bees. Sensory pods in front of a large picture window overlooking the lake offer a moment of contemplation, and visitors can listen to poetry about bees through a multilingual audio experience.
Get a curated collection of architecture and design news like this in your inbox by signing up to our ICON Weekly newsletter
---