The Hirosaki Museum of Contemporary Art was designed by Atelier Tsuyoshi Tane Architects to inhabit a brick factory in Japan's apple capital
Words by Francesca Perry
The city of Hirosaki in northern Japan is the country's largest producer of apples. In the early 20th century, brick warehouses across the city that once brewed sake were repurposed to produce cider to help support local apple farmers. Now, two warehouses built in 1923 – which once functioned as a cidery – have been transformed by Paris-based Atelier Tsuyoshi Tane Architects (ATTA) into a 3,580 sq m contemporary art museum for the city.
ATTA, founded by Japanese architect Tsuyoshi Tane, has retained and celebrated the original red brick structures while adapting them into museum spaces. The practice created a new recessed-arch main entrance to the museum – named the Hirosaki Museum of Contemporary Art – in staggered red brickwork, enlivening the historic architecture while maintaining continuity of material.
Most remarkably, ATTA added titanium 'Cider Gold' rooftops to the buildings, the colour a nod to the drink once produced within. These golden rooftops both contrast with and enhance the brick architecture while attracting attention as they glow in the sunlight.
The museum comprises a large L-shaped, double-storey building – which has been repurposed into exhibition spaces, studios and a library – and a smaller building which has become a public cafe and shop. The cafe also includes a new small-scale cider factory as a way to connect to the complex's history and ongoing importance of apples in the city. Cider produced in the new museum is then available for visitors to buy.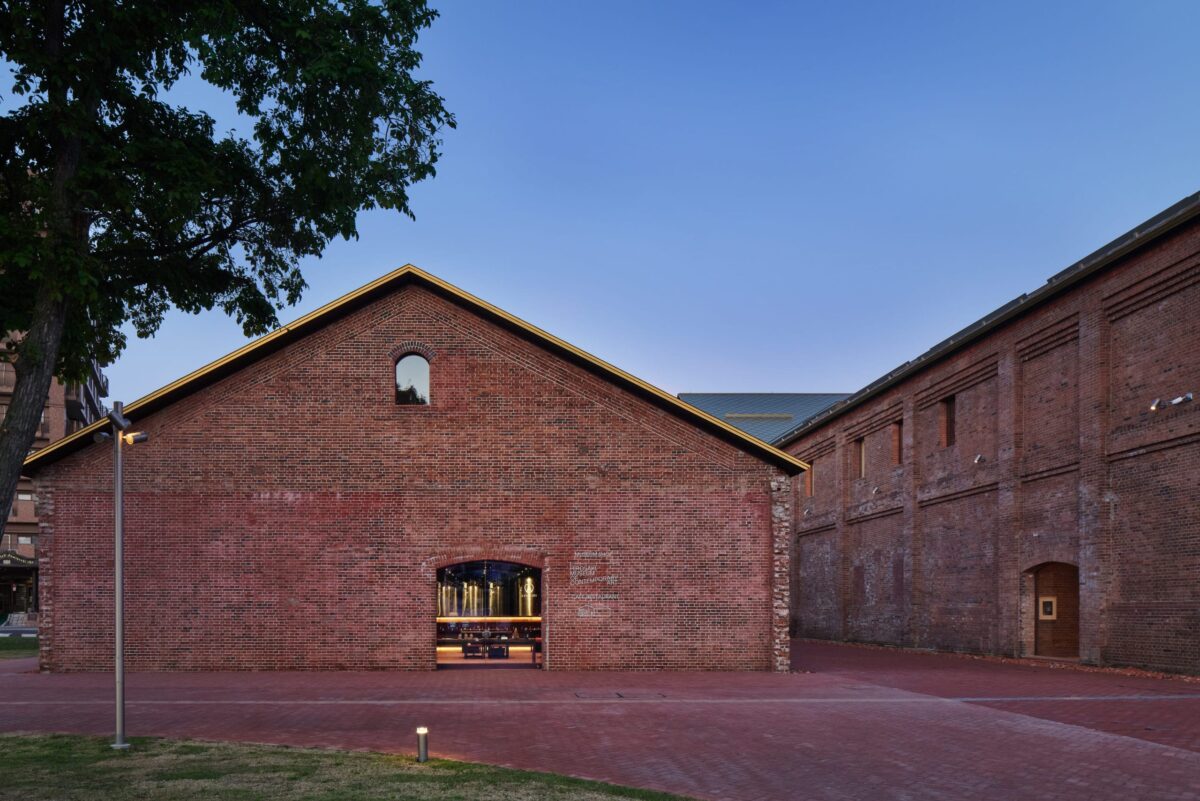 The Hirosaki Museum of Contemporary Art opened in July, with flexible exhibition spaces and contemporary artworks chosen specifically to interact with the architecture of the brick warehouses. 'The design of the museum aims to preserve the architectural memory and deliver new spatial experiences with artworks, creating a new modern industrial heritage,' explain the architects.
Inside, the architecture of the original buildings has been restored and revealed – including wooden roof beams – and complemented by sensitive insertions including an oak wood staircase with gold-painted stainless steel elements. New flooring is made from brick or wood, in keeping with the existing architecture.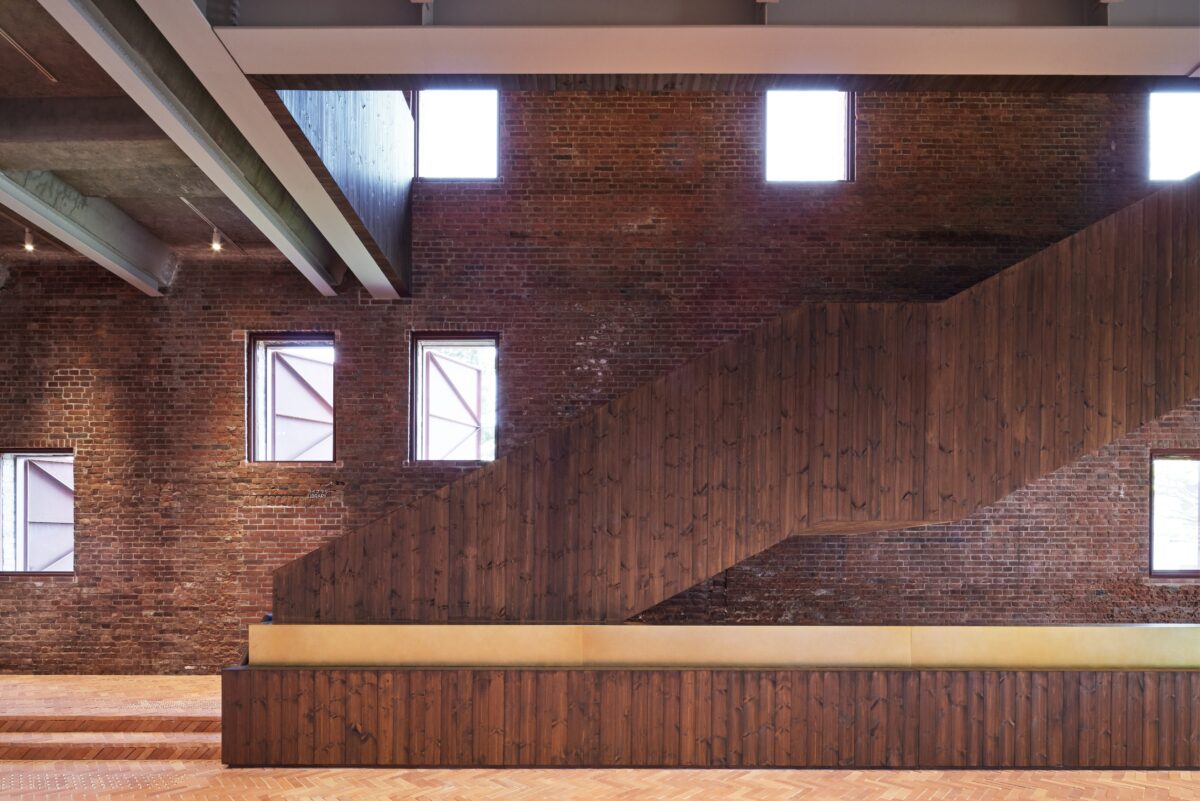 All photographs by Daici Ano
---