The Uxolo project references postmodernism and South African textile design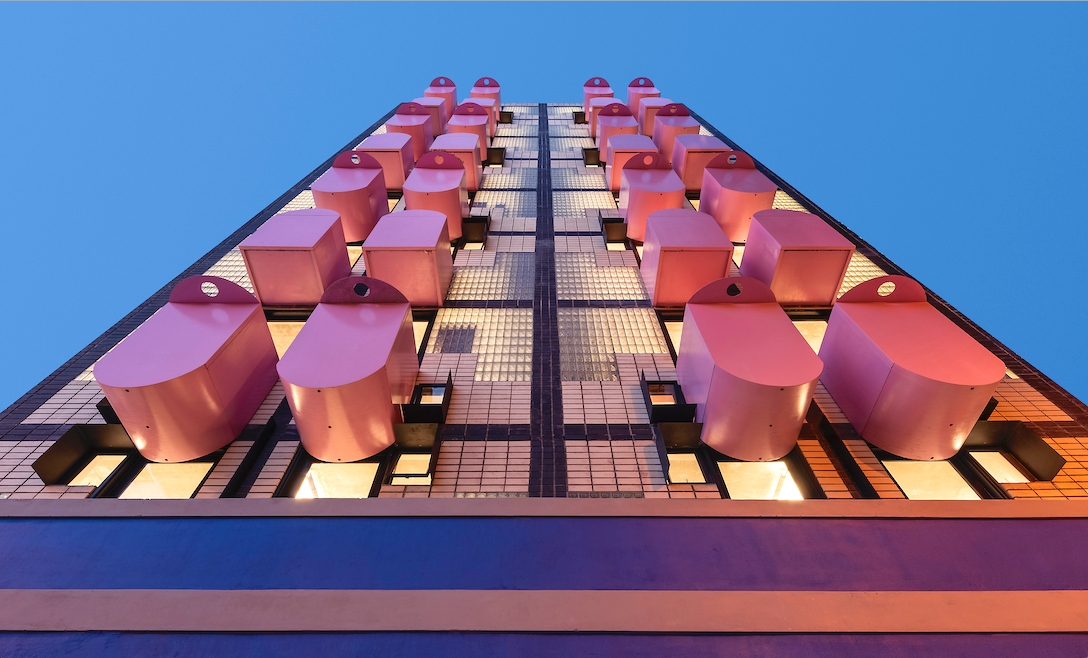 Words by Francesca Perry
South Africa-based practice Two Five Five Architects has completed a playful eight-storey tower of apartments in Cape Town called Uxolo. Immediately striking with its bright pink balconies and patterned exterior, the project consists of 35 residential studio and loft units.
Targeting city dwellers that do not drive – thus supporting more sustainable transport – the centrally located block includes no parking but has bicycle storage and a coffee shop. 'For residents of South African cities there are currently few "curated" and cost-effective alternatives to the South African norm of urban sprawl and long commutes,' explain the architects.
Glass bricks are used on the exterior to allow natural light into the apartments whilst maintaining privacy; at night, with interior lights turned on, this means the tower appears to glow. The facade also features facing bricks by Corobrik finished in two tones, arranged in a geometric pattern, to create what the architects describe as a 'tapestry'.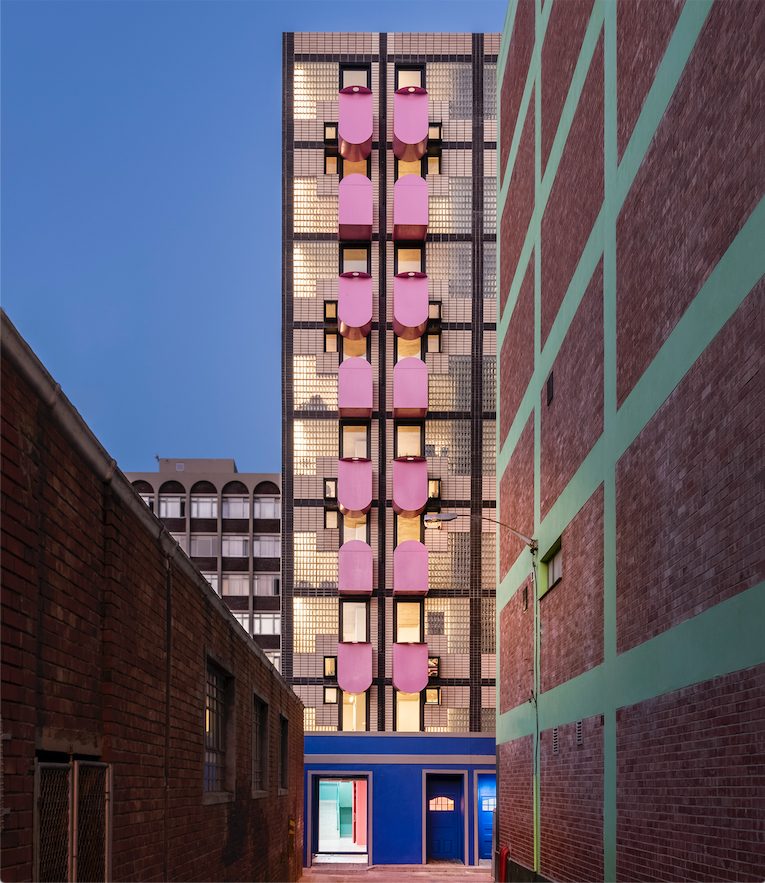 This tapestry is punctuated by bright pink, curved, pillbox-like balconies that protrude on the street facade. Together with the glass bricks and graphic patterning, this gives the tower a hint of a postmodern, Memphis-esque aesthetic.
But the design is also rooted in the local, taking inspiration from traditional patterns as seen in the work of South African artist Esther Mahlangu, as well as contemporary textile design such as by Johannesburg-based design studio The Ninevites.
While small, the apartments are flooded with natural light (although there don't seem to be curtains for those glass brick windows) and feature double-height spaces. The joinery in the interiors was designed, manufactured, and installed by Kink Design, a branch of Two Five Five.
Photography by Paris Brummer
Get a curated collection of architecture and design news like this in your inbox by signing up to our ICON Weekly newsletter
---