A series of pyramidal forms defines this sunken museum in northeastern China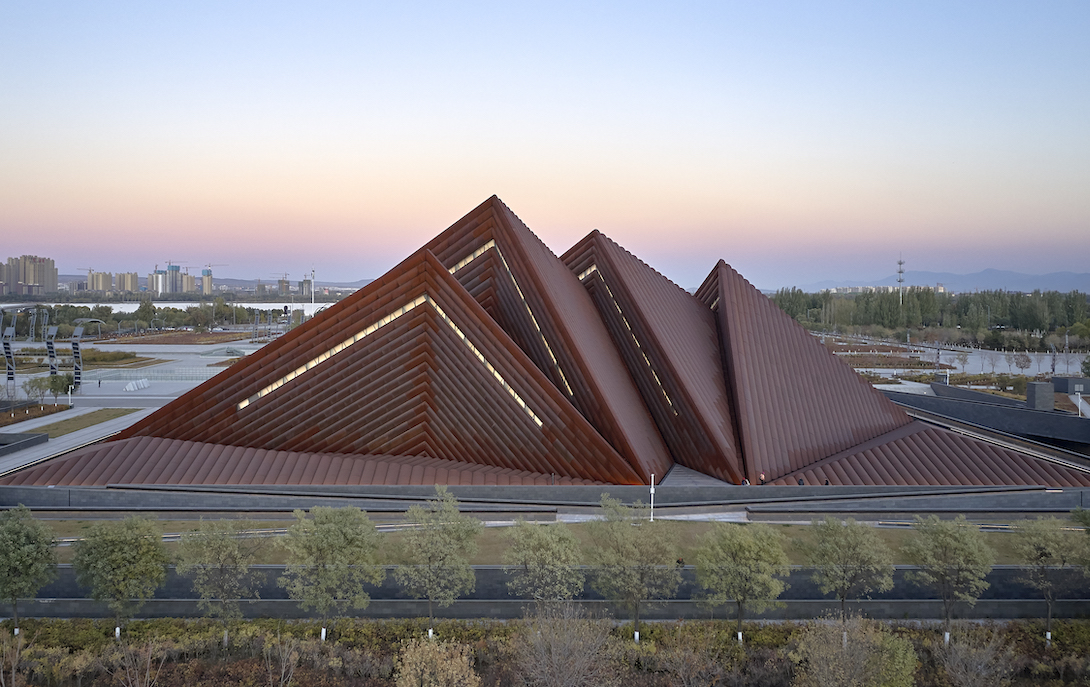 Ever-busy Foster + Partners – whose museum for Roman antiquities recently opened in southern France – has completed a new art museum in the northeastern Chinese city of Datong. In a developing part of the city, the Datong Art Museum joins neighbouring new structures in a culture-focused district. Foster + Partners' building is designed as a landmark, with a striking series of staggered pyramidal forms bringing to mind Jørn Utzon's iconic Sydney Opera House.
The building is sunk into the ground and surrounded by landscaped plazas. Diagonal paths, winding ramps and a sunken plaza lead visitors inside the museum. The central space in the building is the Grand Gallery, which has opened with a special exhibition featuring oil paintings by local artists. Enabled by the unique roof structure above, this large, column-free space is envisaged as the primary social nexus of the complex.
'The museum is conceived as a social hub for people – an "urban living room" for Datong – that brings people, art and artists together in a space where they can interact,' explains Luke Fox, head of studio at Foster + Partners. 'At the heart of the museum, the Grand Gallery exemplifies this spirit with a generously scaled, flexible exhibition space designed to accommodate specially commissioned large-scale artworks as well as performance art and other events.'
Additional exhibition spaces are placed around the perimeter of the museum, along with facilities dedicated to learning, including a children's gallery, education centre, media library and archive. The outdoor sunken plaza also provides an amphitheatre for open-air performances and events.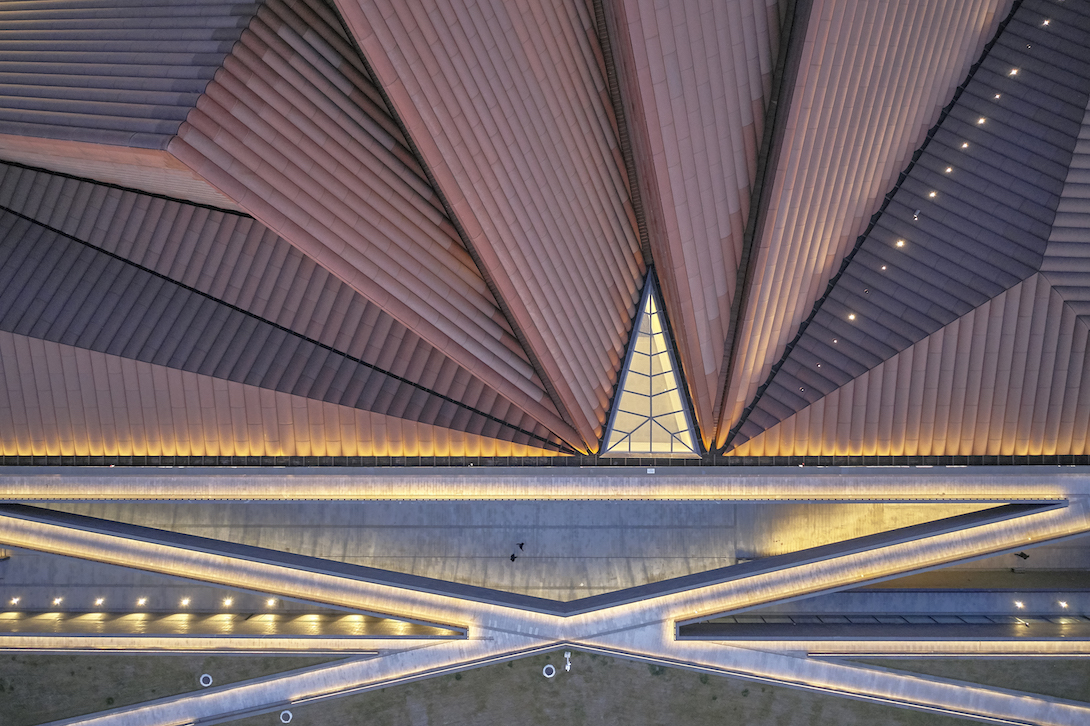 Natural light enters the interior through clerestory roof lights at the apex of each pyramid, which in turn let internal lighting shine out at night. The orientation of these openings also helps minimise solar gain, while the sinking of the building into the ground reportedly reduces energy needs. The roof, meanwhile – clad in curved plates of corten steel – is insulated to twice the building code requirements.
Photography by Yang Chaoying
Get a curated collection of design and architecture news in your inbox by signing up to our ICON Weekly newsletter
---