Sam Jacob, Empire of Ice Cream, no7, courtesy Betts Project
British architect Sam Jacob explores architecture, drawing and memory in a new exhibition at London's Betts Project. On display are a series of drawings by Jacob and three sculptures on the topic of fragmentation, collected since 2011 and now brought together in the 'Empire of Ice Cream' exhibition, Jacob's first at the gallery.
That intriguing title is a reference to a poem by Wallace Stevens, 'The Emperor of Ice Cream', but for Jacob the phrase has a more recent reference and relevance to Britain – he relates the exhibition title to the growth of neo-liberalism in Britain and with ice cream representing a reference to Margaret Thatcher's time as a chemist, when popular opinion has it that she worked on cost-saving methods of producing soft serve.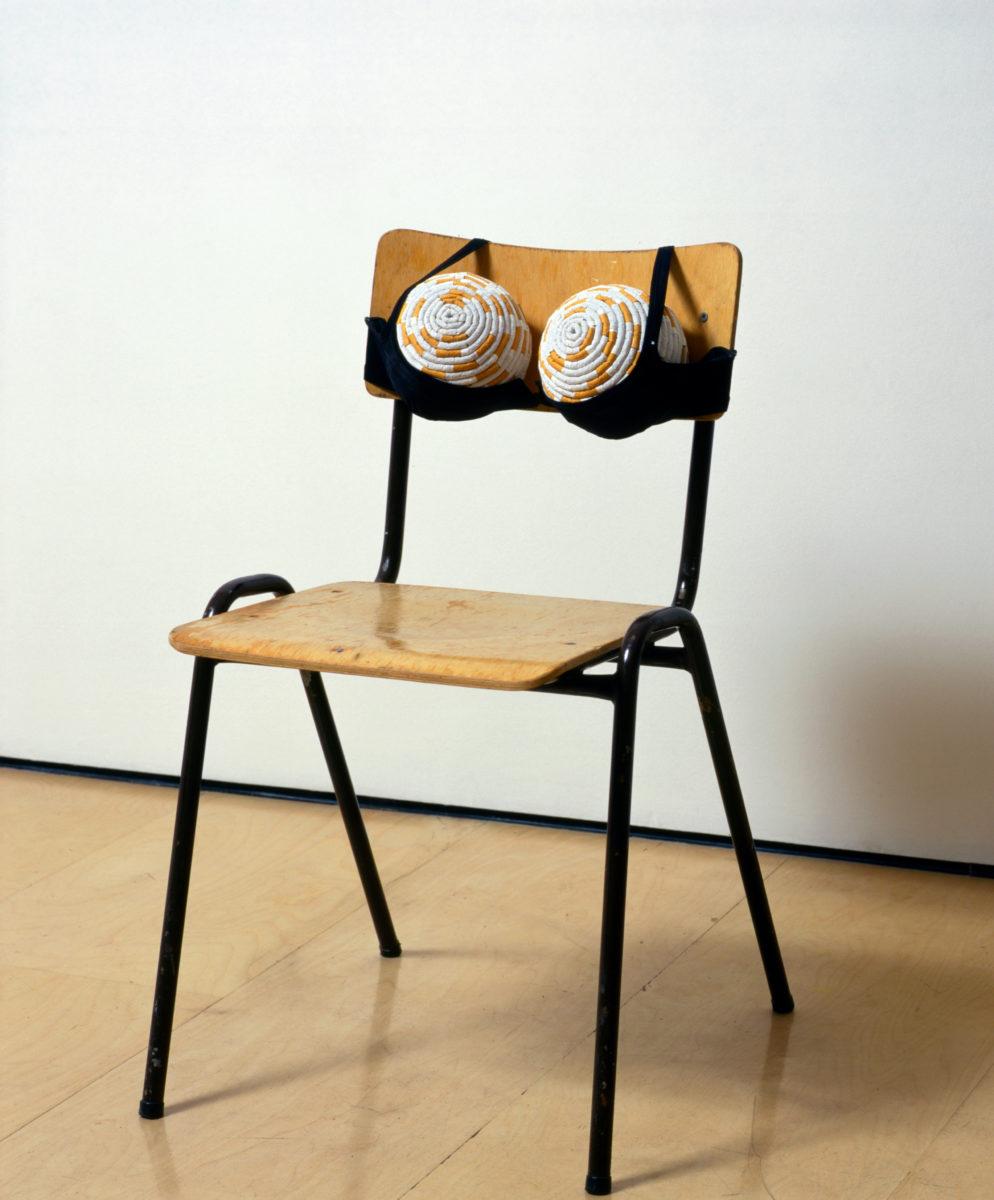 The drawings in the exhibition are produced on graph paper, filled to the edges with parts of buildings in plans criss-crossing over each other. Incongruent shapes meet and join – columns cross football pitches, grids overlap and disappear of the page – and shades of blue, green, pink and purple fill the entire page. The elements combine contemporary and historic references, ideas that Jacob has explored throughout his career, including in his work as a founding director of FAT (Fashion, Architecture, Taste), which disbanded in 2014. The practice became well known for its decorative style and eclectic references and the value placed on people's desire to customise their environments.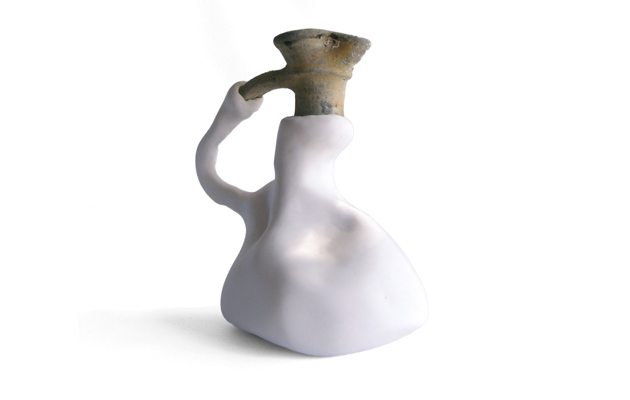 Sam Jacob, A False Description of the Thing Destroyed 2015, courtesy Betts Project
The works in this exhibition all represent fragments of buildings and ideas remembered by Jacob, from Ancient Greek temples to the cover of a Buzzcock's single. The exhibition's title also references Jacob's idea of every building serving its own purpose, but only being a small piece of an entire city: "Every piece of architecture is a world. Each an empire within its own borders. But outside of these perfect islands of architecture the city they make up renders them fragments. We experience them as fragmented sequences of different worlds. And as the city itself remains in a constant state of construction and destruction."
'Empire of Ice Cream' runs until 9 March 2019 at Betts Project, 100 Central Street, London
---