Contemporary design insertions mix with preservation in the restoration of the Helfštýn Castle in Moravia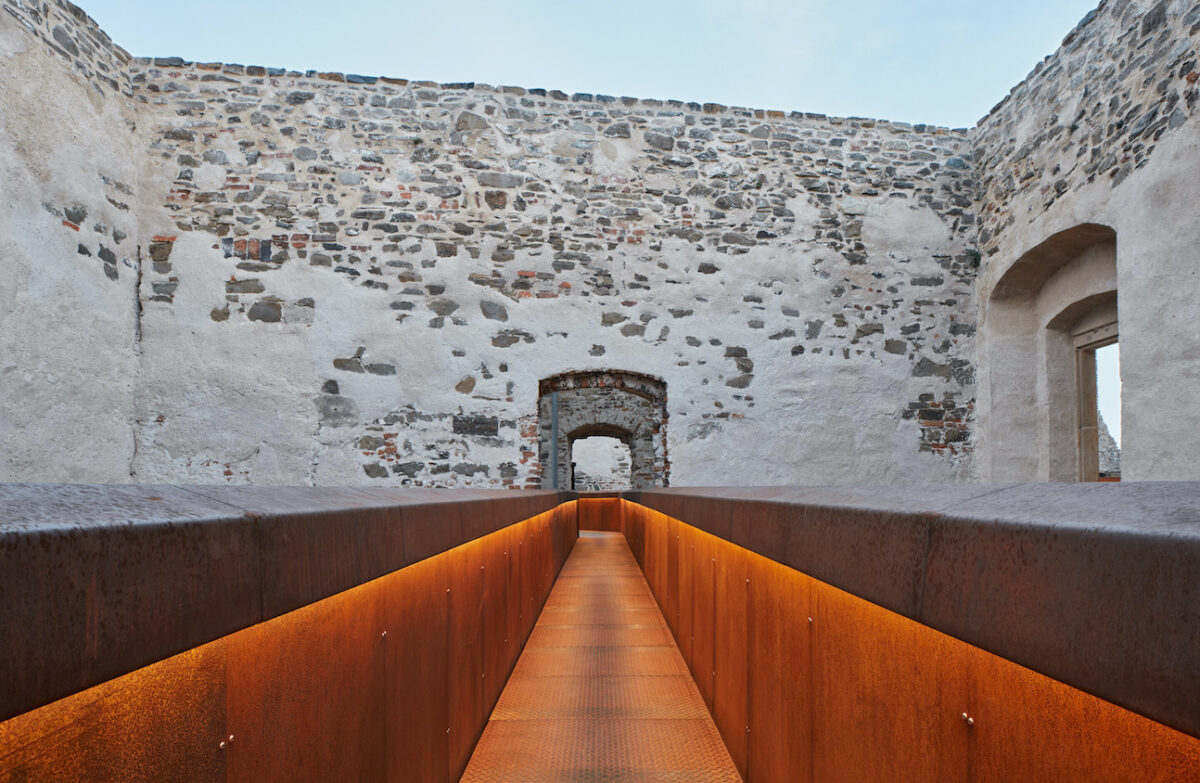 Words by Francesca Perry
Czech architecture practice atelier-r has completed the restoration and renovation of the Helfštýn Castle, a large 14th-century castle sitting atop a hill in the Moravian Gate valley in eastern Czech Republic. 
In 2014, the castle was forced to close to the public due to critical safety hazards such as falling masonry. The local government for the surrounding Olomouc Region asked atelier-r – headquartered in the city of Olomouc – to renovate the castle and construct a new roof. The National Heritage Institute insisted that the building be preserved in its state of ruin, so the new roof was allowed only partially, unable to protrude above the existing wall line.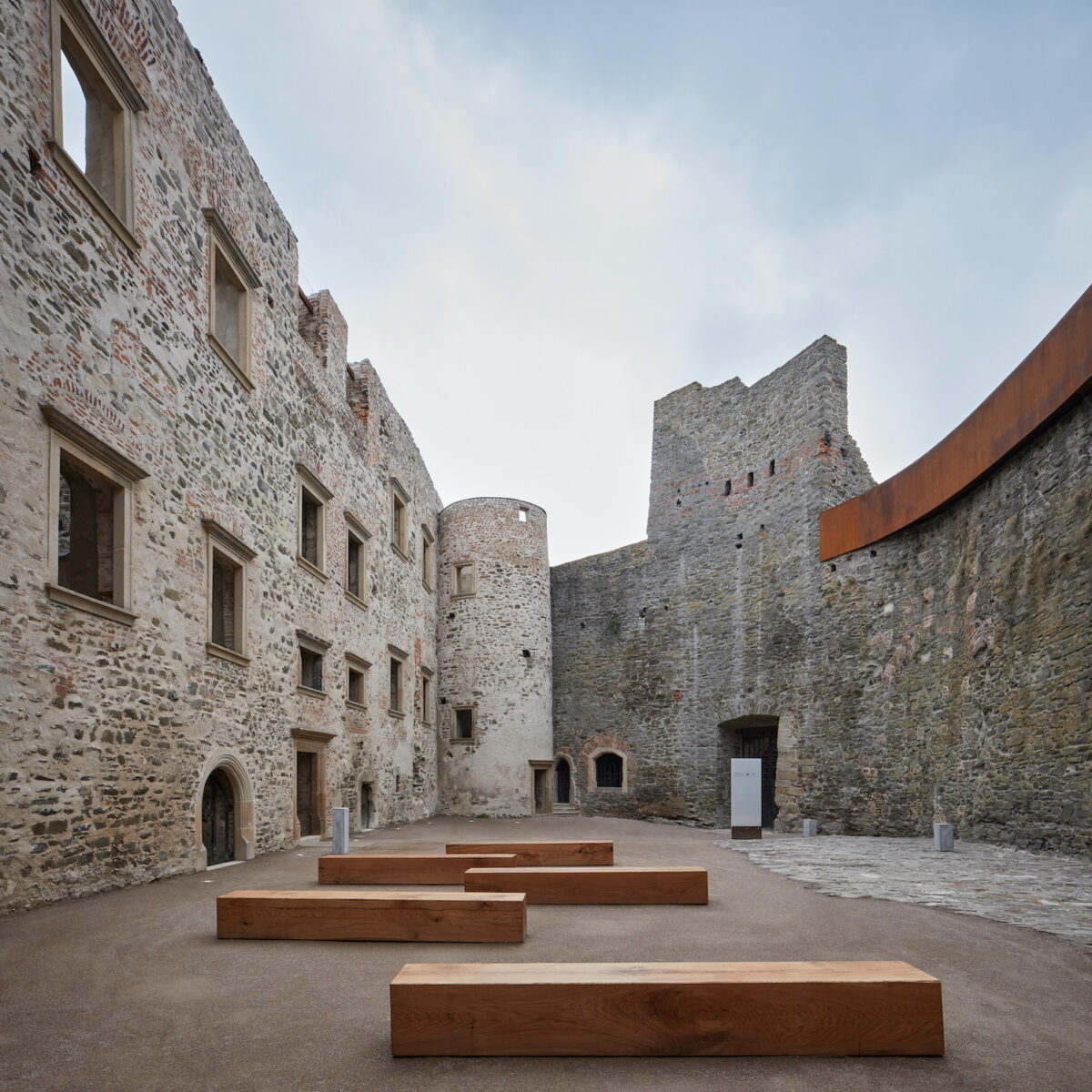 As well as ensuring the ruined castle was safe for visitors again, the architects inserted new sightseeing routes woven throughout the spaces, both at ground level and elevated above. 'We aspired to go beyond the technical reconstruction assignment,' explains atelier-r. 'We strived to complement the historical building with contemporary architecture that would focus on both practical use as well as gaining an aesthetic appeal.'
These contemporary elements comprise glass roofing, an elevated walkway and staircases constructed from corten steel, and ground-floor paths made of polished concrete.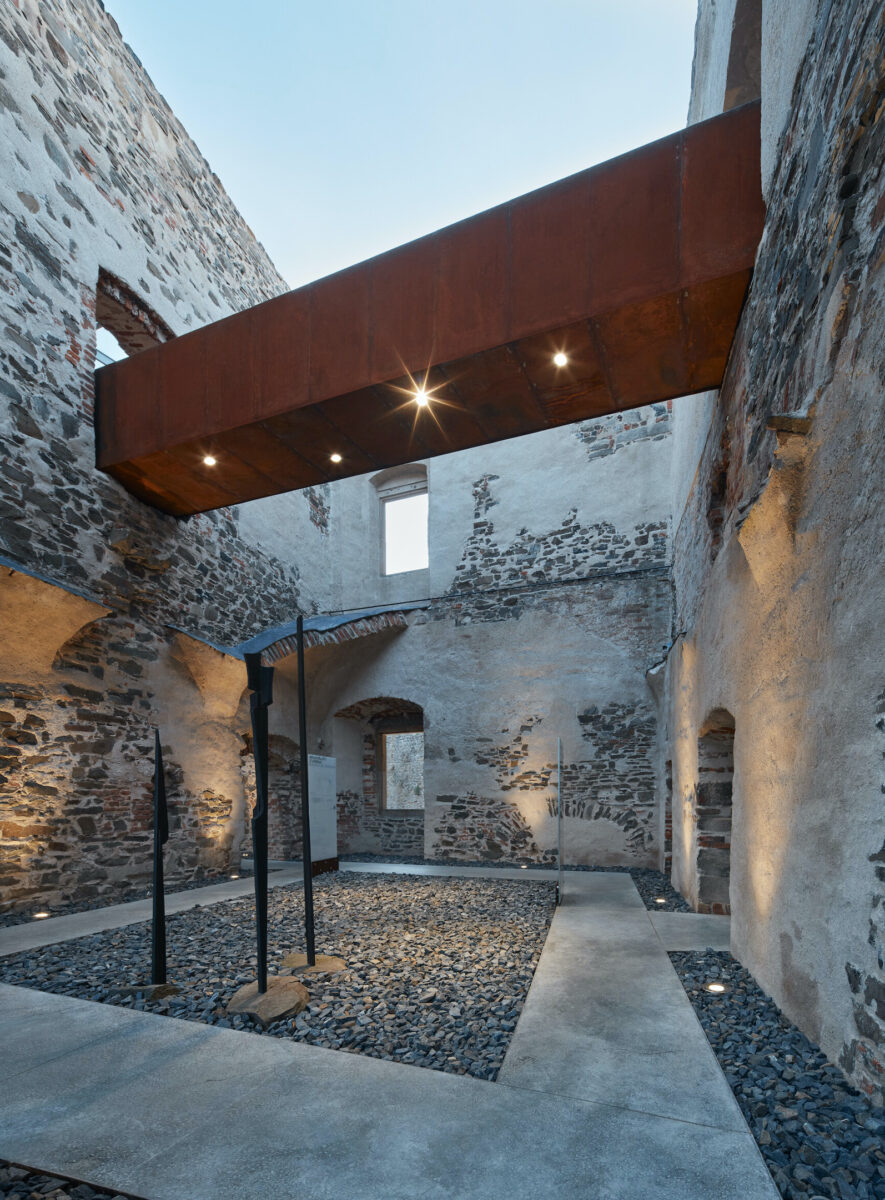 The corten elements are perhaps the most striking visual insertion. 'It was crucial to choose a material that would be timeless,' the architects explain. 'Corten is a special iron alloy that undergoes a corrosion, matures and matches the texture of the old historical walls. Moreover, Helfštýn Castle is well-renowned for its iron craftsmanship tradition, therefore it made perfect sense to choose corten to work with.'
The elevated corten walkway brings visitors around the site, in close proximity to original detailing so as to better understand the architecture and the history, as well as view the surrounding landscape.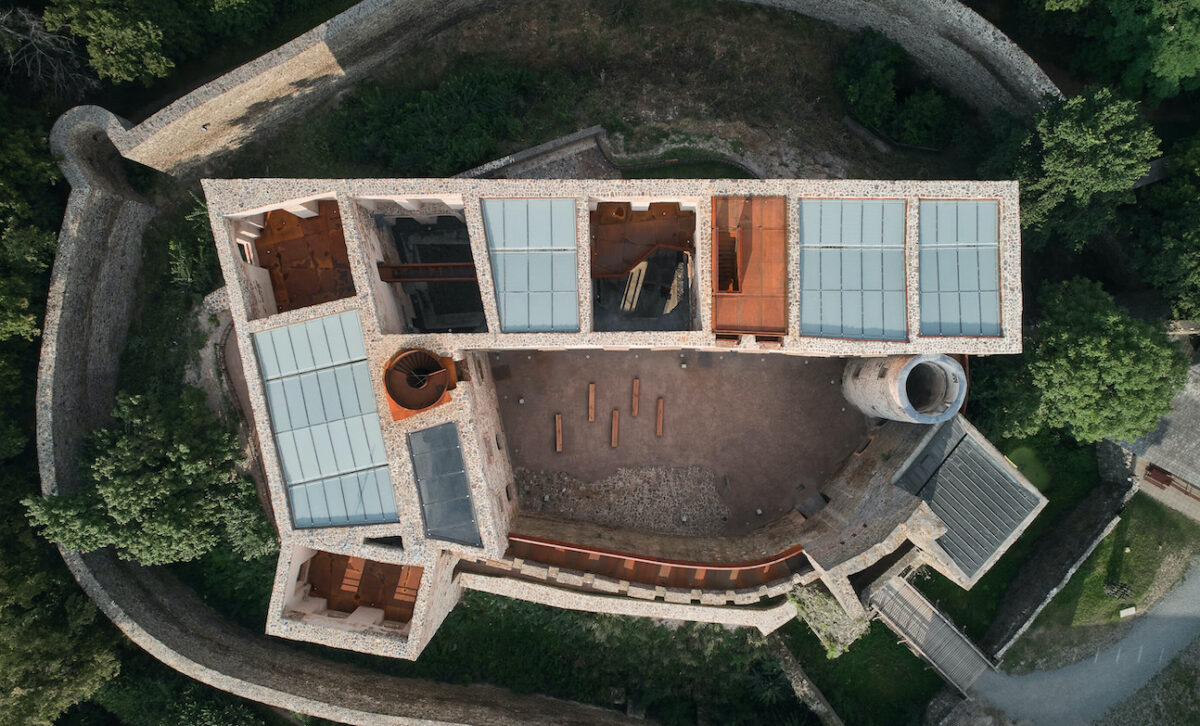 The flat glass roofs – which ensure an abundance of interior natural daylight – have been inserted to enclose five particular historic spaces, including the chapel. Polished concrete boards were laid down to form a network of paths throughout the castle, while gaps between the paths and the walls have been filled with gravel, which the architects believe ties together the uneven textures and lines.
'Our concept is based on the respect towards the historical building and it pursues a major effort to preserve the castle's authentic character,' says atelier-r. What results is an unusual blend of historic and contemporary that feels a surprisingly bold move for a publicly owned piece of heritage, but seems to both aesthetically and functionally work well. 
All photographs by BoysPlayNice
---