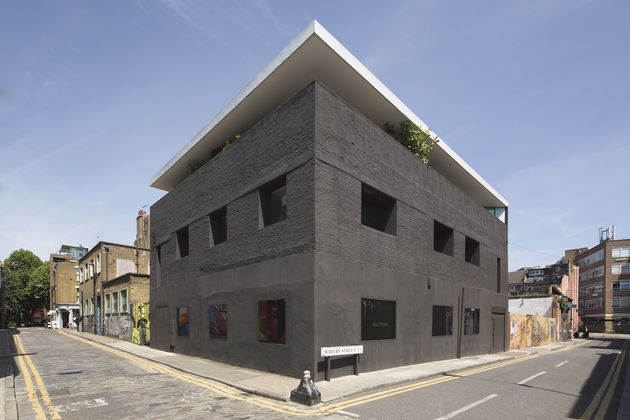 Dirty House in Hackney by David Adjaye, completed in 2002. Image by Ed Reeve
David Adjaye's artistic approach to the built environment has won him diverse commissions around the world that prove he is not shy of complexity
British-Ghanaian architect Sir David Adjaye OBE is one of the leading architects of his generation, known for his imaginative use of light and material in buildings and for his collaborations with contemporary artists and curators on unique installations and exhibition spaces.
After studying in London, first at London South Bank University then the Royal College of Art, Adjaye formed a partnership in 1994 and went on to found Adjaye Associates in 2000. The firm's earliest works include a series of private residences, mainly in the East End of London, that experimented with form, natural light and the relationship between private and public space.
In 2006, his practice was nominated for the RIBA Stirling Prize for the Whitechapel Idea Store, a library in east London, but lost out to Richard Rogers' design for Madrid's Barajas airport.
After a period of financial difficulty at the end of that decade, Adjaye Associates gained arguably the firm's most significant project to date – in 2009, the firm was commissioned among a team of architects for the National Museum of African American history in Washington. Now, with offices in London, New York and Accra the company has won a number of notable, large-scale commissions in Europe, UK, US, Africa, Asia and the Middle East that include galleries, museums, libraries and civic buildings.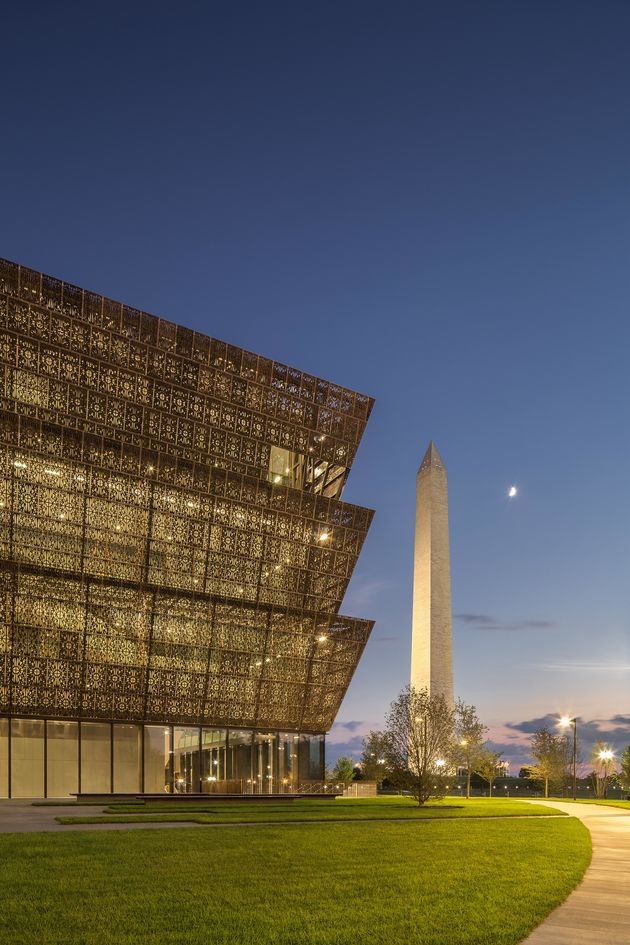 National Museum of African American Culture and History by David Adjaye, opened in 2016. Image by Brad Feinknopf
Adjaye completed the Smithsonian National Museum of African American History and Culture in Washington DC in 2016, his largest project to date. Situated on the grounds of the Washington Memorial, the impressive three-tiered structure features facades of shimmering bronze plates with perforated patterns that reference African American craftsmanship.
The building exemplifies Adjaye's cultural sensitivity and ability to understand the particular context of each project he works on. Extensive travel as a child – his father was a diplomat and the family moved from Africa to the Middle East and finally to England – helped him develop an understanding of international styles and indigenous materials. After graduating, Adjaye also travelled through many European capitals and to Japan to explore and contrast the architecture of East and West.
As well as this global influence, Adjaye's attitude to architecture has also been shaped by the needs of his brother, who was paralysed at a young age. Adjaye quickly became aware of how the built environment can help or hinder a person. This observation has informed his belief that function is the highest form of beauty.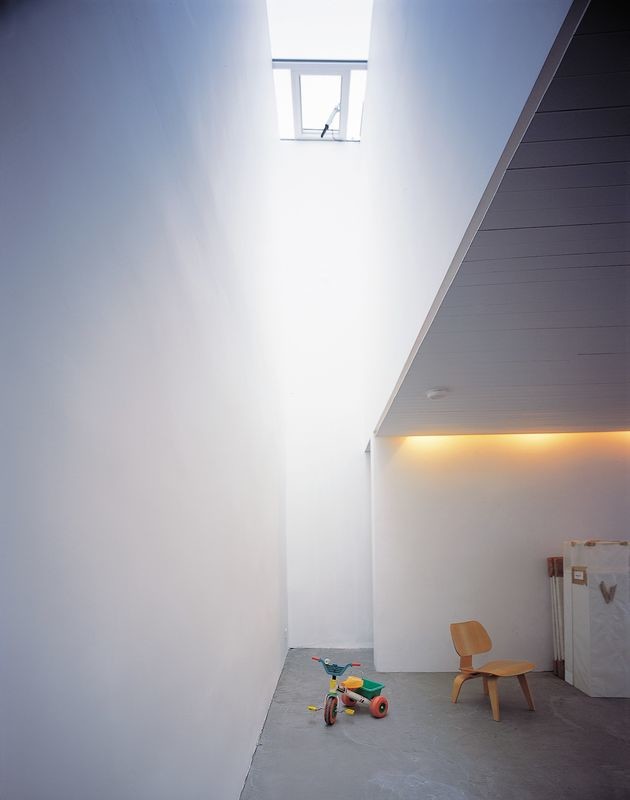 Elektra House by David Adjaye, an early project as a sole practitioner, built in 2000. Image by Lyndon Douglas
His early private residences in London, enigmatic houses built for artists, feature Adjaye's signature dark exteriors and cubic shapes. Dirty House, Elektra House and Sunken House (known affectionately as Ed's Shed, designed for photographer Ed Reeves) all exemplify this. Stark, modernist creations, they are perfect settings for the artists who inhabit them. Instead of lighting the interiors with extravagant glass facades, Adjaye opts instead for thoughtfully placed light wells that come through sky-facing windows or vertical segments cut into the walls. The dark painted walls of the Sugar Hill housing project in New York also follow this pattern.
As well as homes for artists, Adjaye has worked with several prestigious contemporary artists on exhibitions and pavilions. His collaborations include The Upper Room with Chris Ofili, now part of the Tate Britain's permanent collection; Within Reach, also with Ofili for the British Pavilion at the Venice Biennale 2003; and Your Black Horizon with Olafur Eliasson for the 2005 Venice Biennale.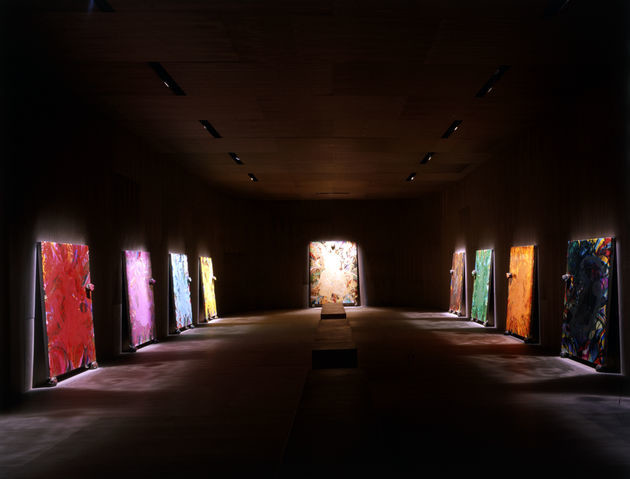 The Upper Room by artist Chris Ofili in collaboration with David Adjaye. Image courtesy of Adjaye Associates
Other notable architectural projects include the Nobel Peace Centre in Oslo, Norway and Sugar Hill, a mixed-use development in Harlem, New York City, that features affordable housing, a children's museum and educational facilities. The project aimed to rethink social housing and placed huge significance on early childhood development as a catalyst for change.
Adjaye has also worked on a number of furniture pieces, including chairs, coffee tables and textiles with furniture brand Knoll, and the Double Zero collection for Moroso that consists of circular padded chairs on stainless steel frames.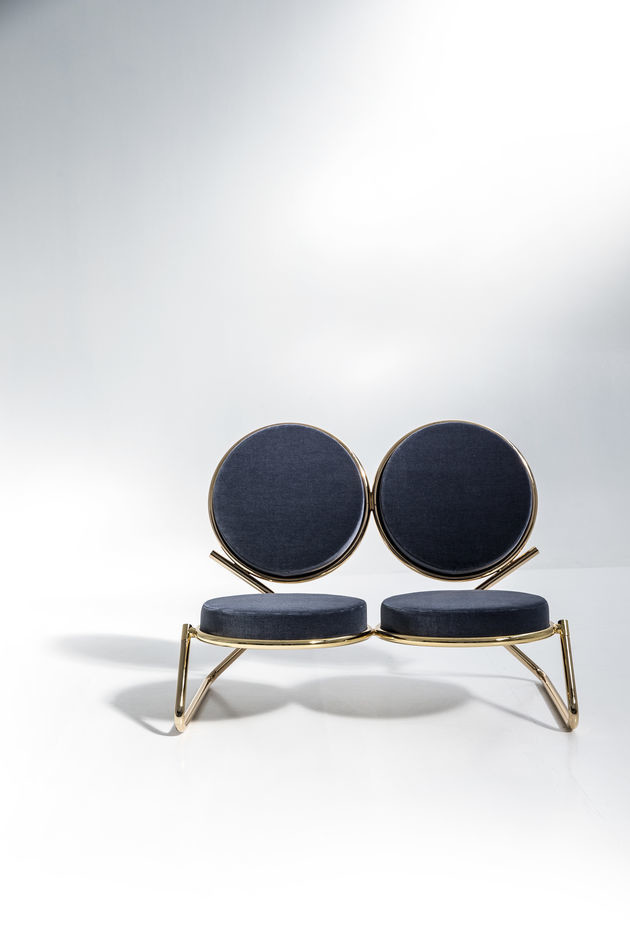 Double Zero by David Adjaye. Image by Alessandro Paderni
Perhaps the most famous black architect of his generation, Adjaye lectures at many universities and is a role model for many young architects. He has also published books, presented his findings on African capitals in exhibitions, and hosted television series.
His upcoming works include further sites of memorial, notably the proposed design for a Holocaust memorial in the UK with Ron Arad Architects that has become the subject of some protest over its location – and focused a wider debate about the importance of remembrance, memorial and, as Jacoba Urist wrote for Icon, the power of memorials to 'jog our conscience… [This] monument is far less about grieving than it is a warning to resist bigotry and racism.'
---