Inspired by local terracotta temples, Abin Design Studio's Gallery House provides a small but mighty hub for the residents of Bansberia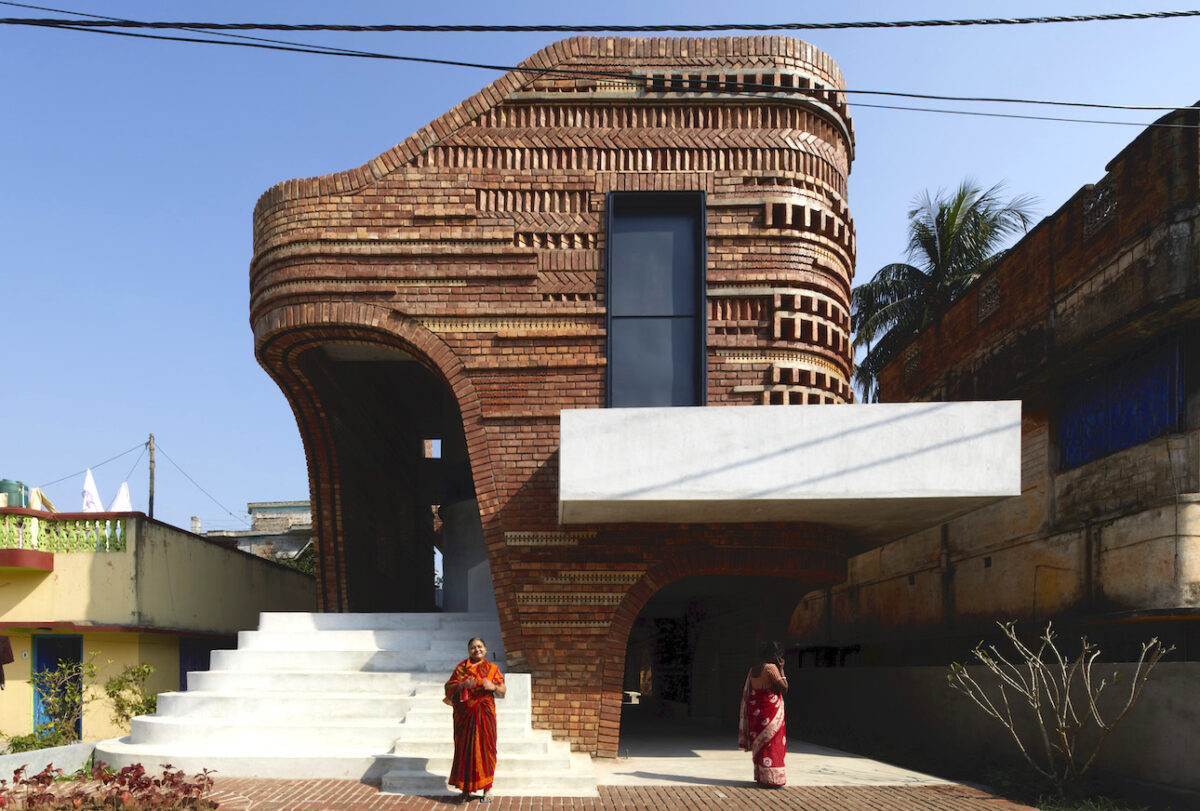 Words by Francesca Perry
Here's a story you don't often hear. A client approaches an architecture practice to design a parking garage, and the practice ends up convincing the client to build a community centre instead. 
Conceived by Abin Design Studio, Gallery House – located in the city of Bansberia in West Bengal, north-east India – comprises a ground-floor community hall with multipurpose room, lounge area and pantry above, topped by a roof terrace. Though relatively compact at 380 sq m, the building makes a statement both visually – elegant forms clad in intricate, diverse brickwork – and socially, dedicating itself to supporting the local community. 
It was, however, initially meant to be a parking structure for the homeowner who lives opposite the site and wanted somewhere to house his vehicles. Abin Design Studio instead prompted the client to think about how the project could benefit the surrounding community.
At first, the design comprised a ground-floor garage with multipurpose spaces above; as the project developed, however, the garage element was ultimately lost as the desire to create a community-focused project dominated. Now it is a hub for everything from local tuition to yoga classes.
Architecturally, the building took design cues from Bengal's historic, elaborately detailed terracotta temples. At Gallery House, exposed, locally sourced terracotta brick walls are inlaid with diverse ceramic blocks, creating a highly textured, patterned exterior appearance.
Collaborating with ceramics artist Partha Dasgupta, Abin Design Studio recovered 'rejected' ceramic blocks – which had been produced for industrial use and were otherwise going to waste – to use in the facade. Curved voids are cut out from the brick exterior, drawing people into the flexible spaces housed in the concrete core within.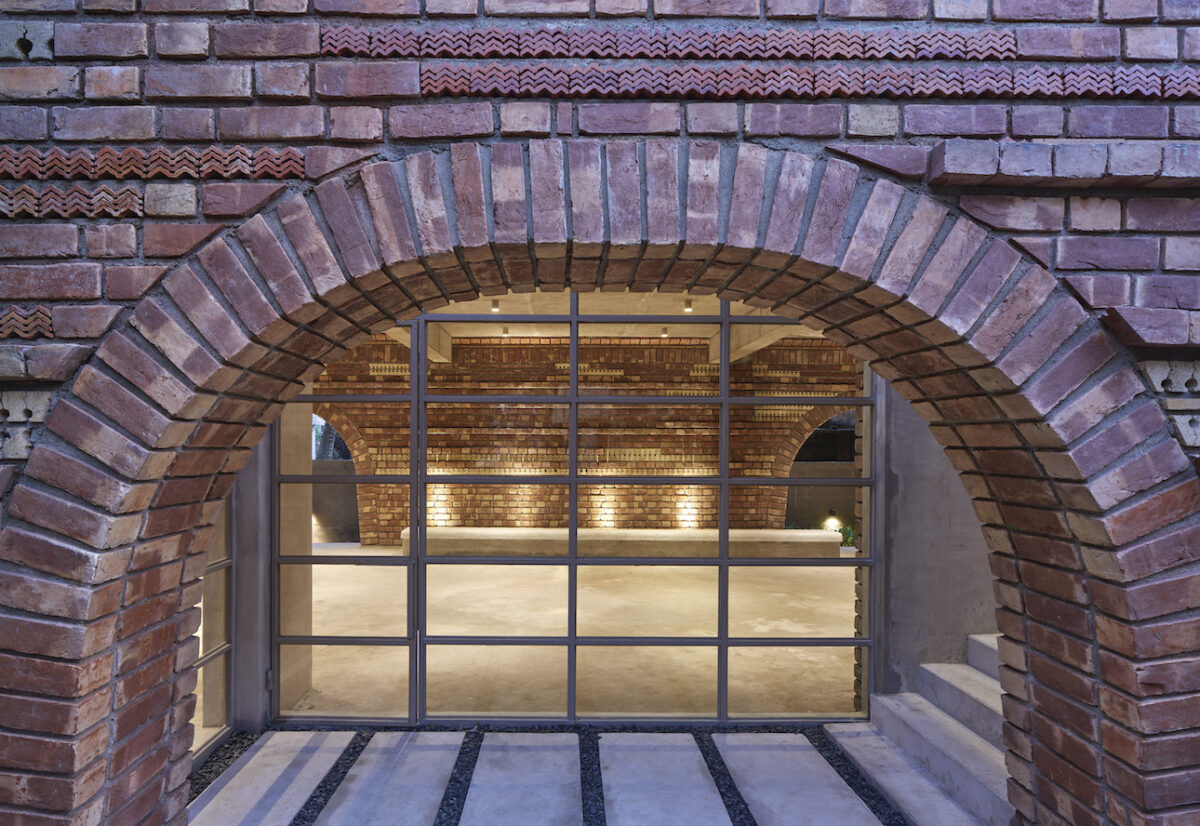 The building steps down towards the street, creating a statement entrance staircase that can also be used as seating. This was particularly designed for use during communal festivities such as Durga Puja, the annual Hindu festival that involves street processions. 
As for where the client's vehicles ended up, this writer does not know, but the Gallery House project surely shows the social and urban value that can be enjoyed when buildings are created for people, not cars. 
Photography by Edmund Sumner
---