Vietnamese design firm StudioDuo recently completed the interior design of Tinto, a new fusion restaurant specialising in Nikkei cuisine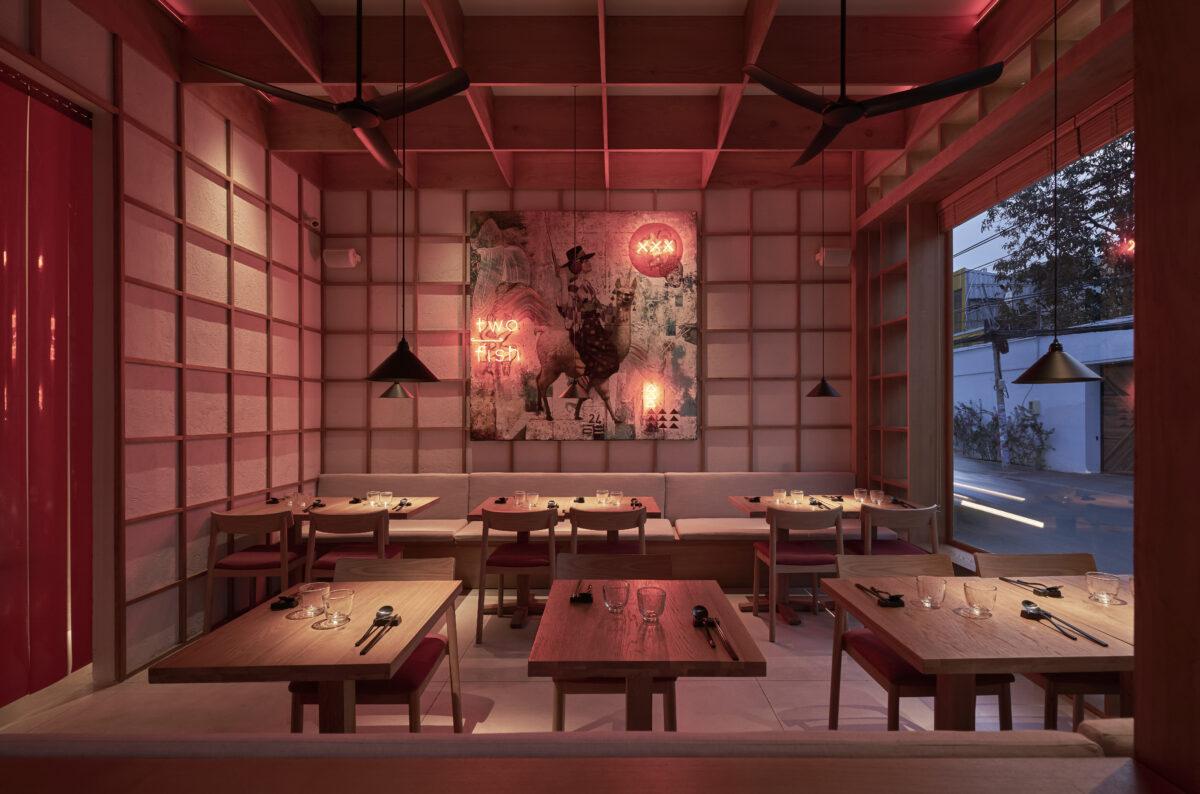 Words by Joe Lloyd
A phrase of advice to restaurant designers: follow the food. This was one of the approaches taken by StudioDuo in their design for Tinto, a new restaurant in Ho Chi Minh City. Tinto specialises in Nikkei cuisine, a fusion of Japanese and Peruvian food that combines the flavours of both.
StudioDuo designed the space to reflect these cultures. The restaurant has a minimalistic design that centres around two recurrent elements: the tana, a type of Japanese wooden shelf, and stucco resembling that found in Peruvian villages.
Other features strengthen the link to these cultures. The building's facade is lined with semi-translucent walls that resemble shoji, the sliding doors that characterise traditional Japanese architecture. Red lighting and chair upholstery reference the right red pigments found in Andean Peru and valued by the Incas.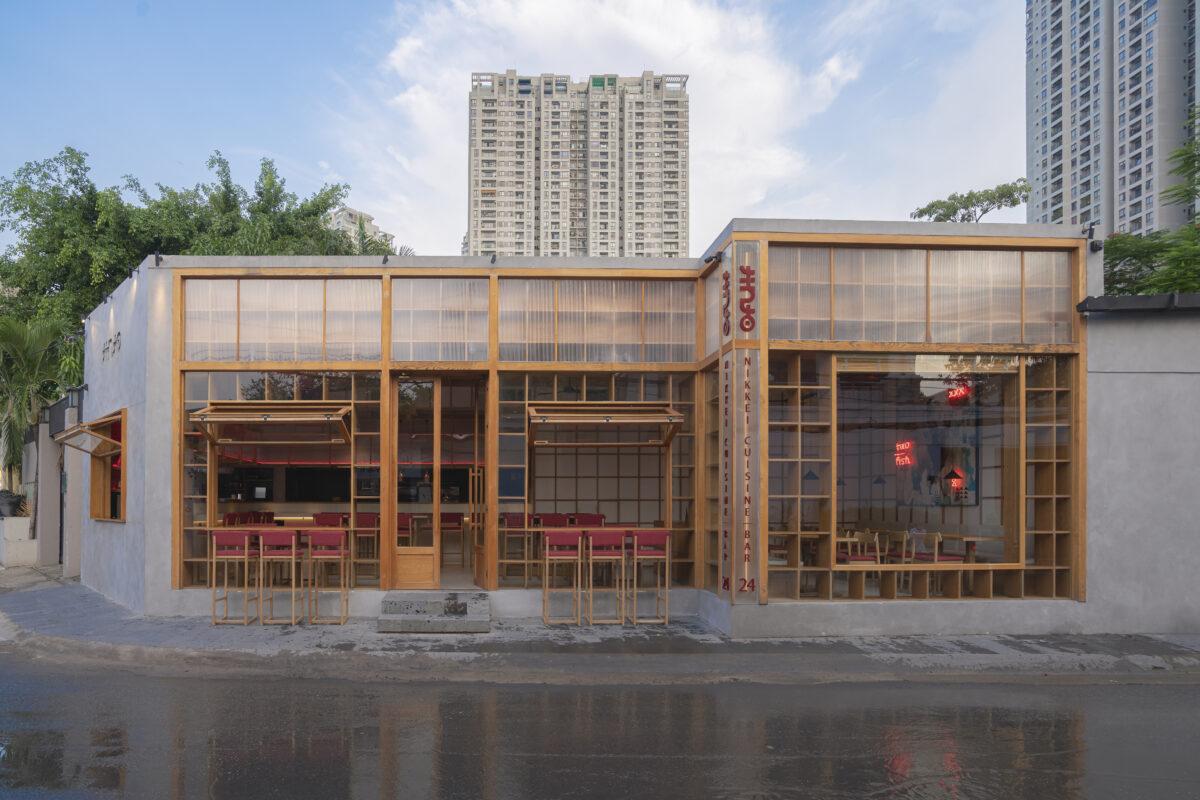 The restaurant layout is clean and legible. There is a central space lined with tall row seating and centred around two large-six person tables, and a smaller, private area with lower tables for more intimate dining.
Some seats face the street with open windows while others sit on the street and face within, disavowing the distinction between the inside and the outside. A visible kitchen increases this sense of openness.
StudioDuo is an architecture and interior design company based in Saigon. It was founded by Arturo Moreno and Sarah Nguyen, who both have very different backgrounds. Moreno is a Spanish architect who has previously worked in Vietnamese practices MIA Design Studio and Design Lab.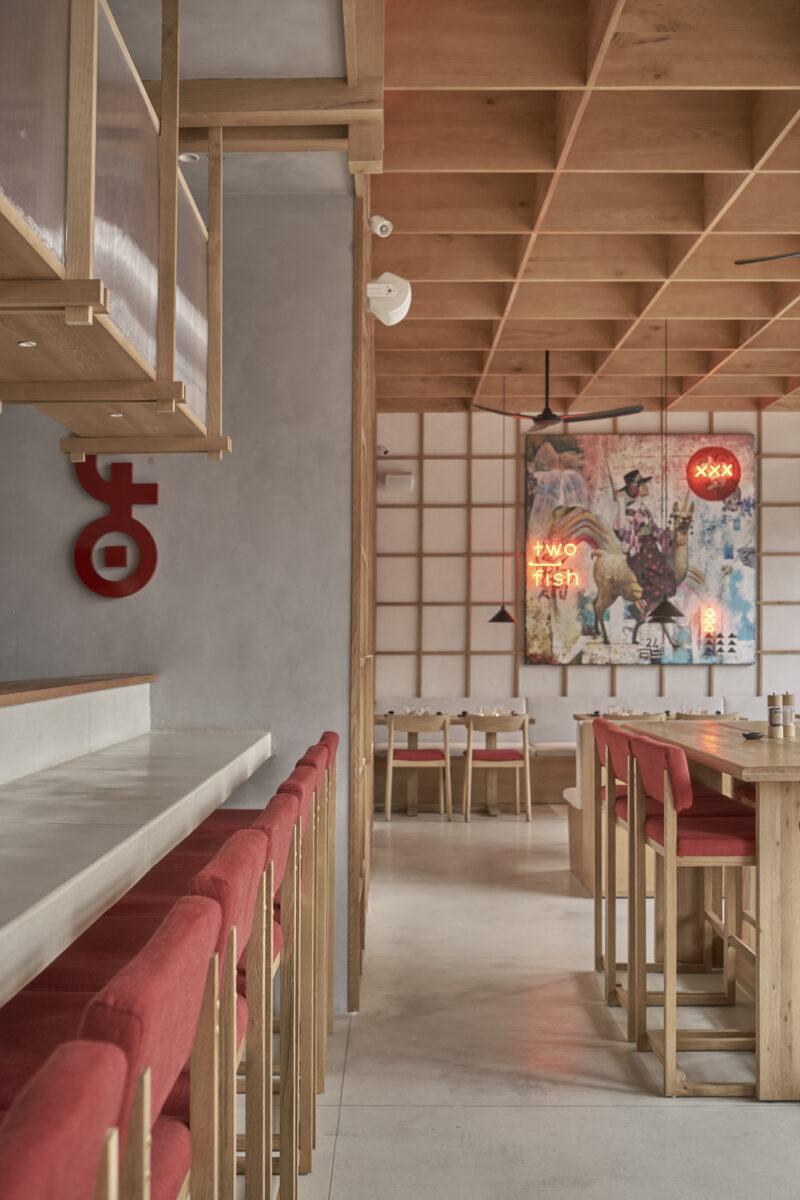 Nyugen, meanwhile, was formerly Editor-in-Chief for Citizen K Vietnam and creative director of Harper's Bazaar Vietnam.
The studio has worked on a variety of projects, including private villas, landscapes, retail units and restaurants.
Photography by Đỗ Sỹ 
Get a curated collection of design and architecture news in your inbox by signing up to our ICON Weekly newsletter
---