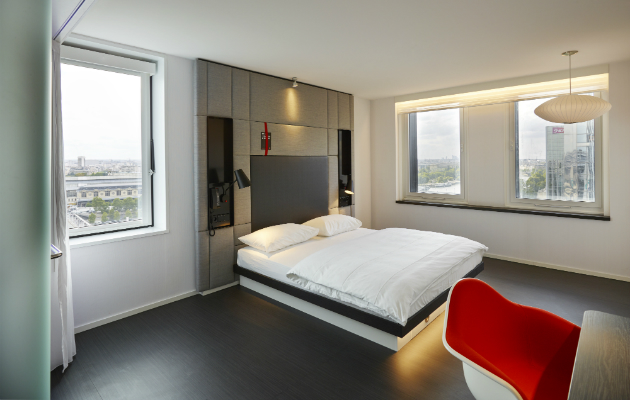 CitizenM Hotel uses creative design to deliver lush interiors on a budget.
Elizabeth Choppin

checked it out.

'Affordable luxury' is the phrase on everyone's lips in 2018 and one of the obvious places to look for the illusive concept, within the design world at any rate, is hotels.

Dutch brand CitizenM – purveyors of the stylish, forward-thinking hotel concept of smaller rooms, fewer traditional concierge services, more designer furniture – is cornering the market and serving up 'affordable luxury' to the masses, with new locations popping up in in major cities at a rapid rate.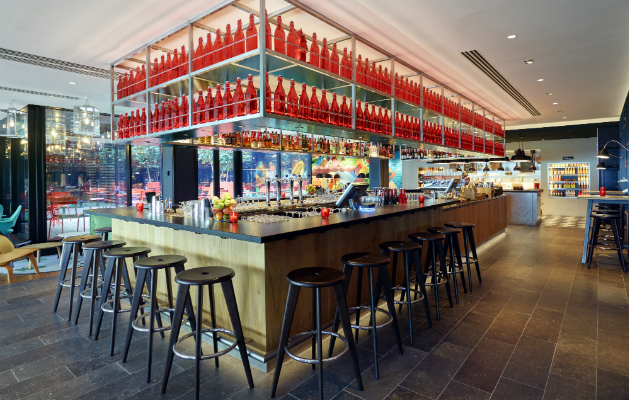 Guest's bar at CitizenM Hotel, Gare de lyon
The company's third Paris location, CitizenM Gare de Lyon, has recently swung open its doors to the hordes of tourists and business travellers who want the benefit of a central location and views of the Seine, minus the hefty price tag.
Housed in an ex-office block a three minute stroll from the bustling (if not a bit rough and tumble) Gare de Lyon station – the new hotel has 338 rooms and a sprawling lobby decked with Vitra furniture, shelves of colourful objects, specially commissioned murals by the likes of Mast Cora and Romain Froquet, plus a 24-hour canteen serving drinks, snacks and free wifi.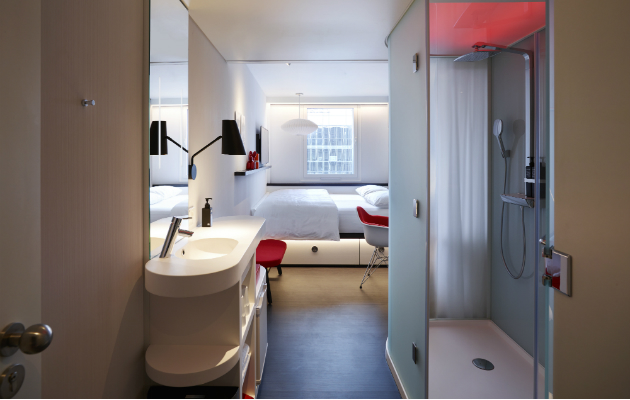 CitizenM Hotel, Gare de Lyon, Paris
Guests arrive into a double height entrance hall with an installation by Jetske Visser and Michiel Martens spinning from the ceiling, before ascending to the second floor with self check-in kiosks and a sprawling series of 'living rooms' where guests are flopped in front of faux fires and eagerly partaking of the groovy ambiance.
Cozy rooms, intelligently designed
The hotel rooms themselves are more like ship cabins – albeit very well-designed, well-lit ship cabins that only the fussiest travellers would find fault with; those interested in designing for small spaces will be keen to see how nimbly rain showers and toilets have been configured into already tiny rooms.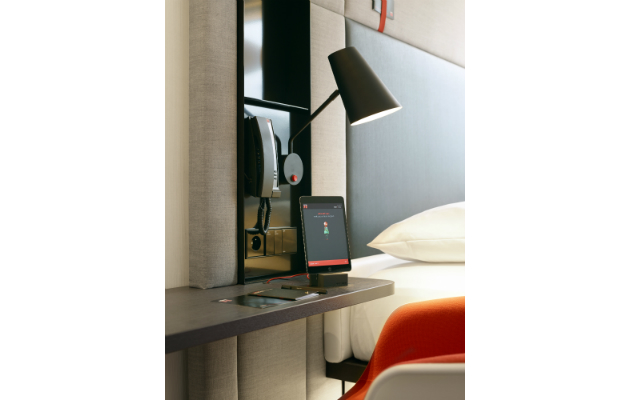 Rooms are equipped with iPads at CitizenM, Gare de Lyon
Comfortable, vast beds, an iPad control centre for free movies, temperature, light level and colour adjustment, alarm clock and blinds, plus a small library of Penguin classics on the bookshelf, are a few of the things that make CitizenM very comfortable indeed, and probably deserving of its 'affordable luxury' label.
---