Comprising a new cobbled street and 146 homes, the project aims to respect surrounding architecture and create a community-focused 'shared space'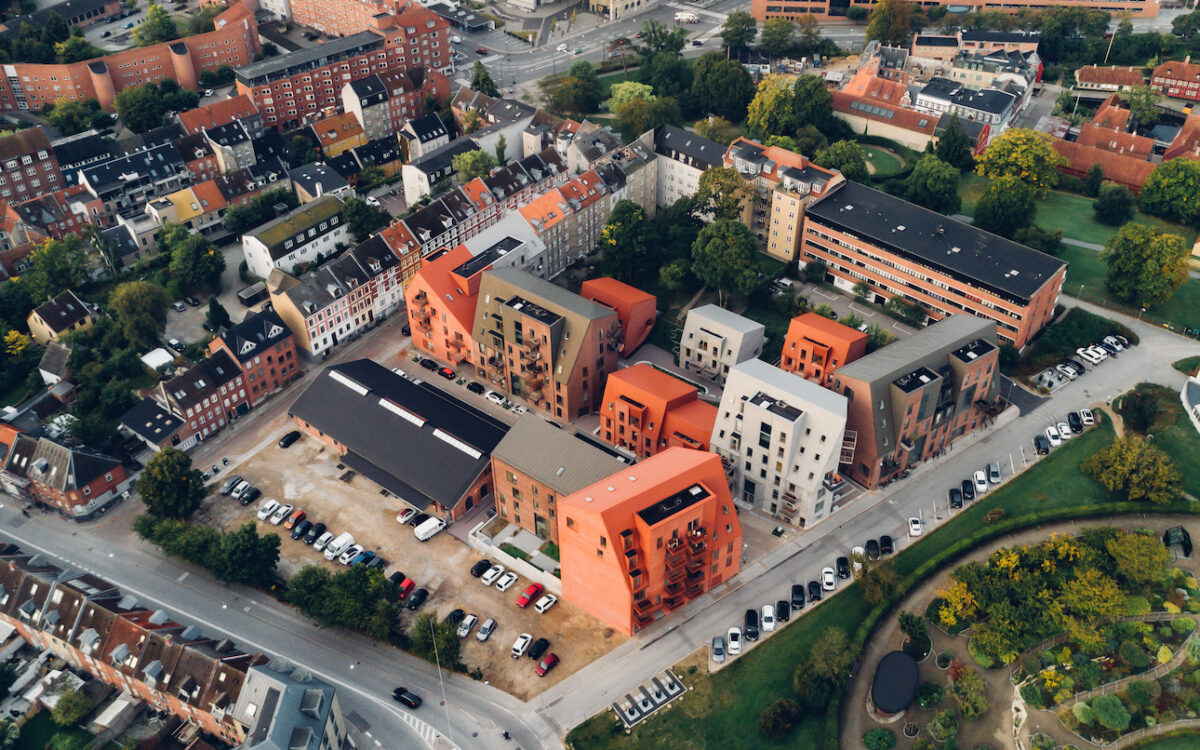 Danish practice CEBRA architecture has completed a new neighbourhood block hosting 146 homes in central Aarhus, neighbouring the city's famous botanical garden. In what the firm calls 'a reversed approach', the architects set out to design a cosy cobbled streetscape – and let that then guide the design of the apartment buildings and townhouses.
The new street extends Aarhus's predominantly residential Øgade quarter, which was established around 1900. 'We have designed a street that pays tribute to the history by combining all the best from the area in the form of a cobbled streetscape with trees, sidewalks and inviting front yards in a new and contemporary way. Moreover, we have designed a street with its own identity,' explains CEBRA founding partner Mikkel Frost.
The new street, Æbeløgade, is designed as a community-focused 'shared space', where residents, passers-by and road users enjoy the neighbourhood, with room for common activities and play.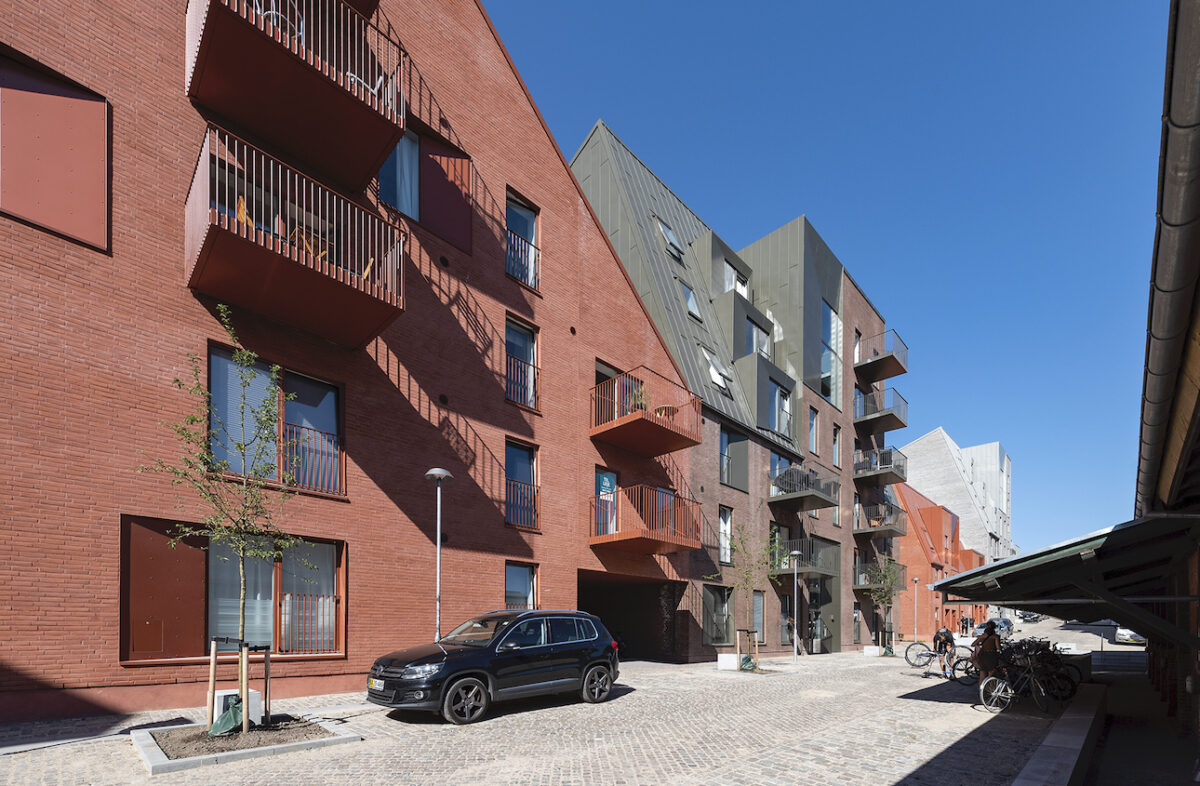 The design emerges from what CEBRA calls 'architectural sampling' of the surrounding urban context. The architects have mixed, combined and reinterpreted the Øgade quarter's distinctive twentieth-century architectural elements such as perimeter block structures, brick facades, green courtyards and human-scale streetscapes. Æbeløgade's architecture also uses steep roof pitches, dormer windows and large window sections to create variations throughout the block.
The traditional brick building is reinterpreted into monochrome houses in three colours: a warm red, a light grey and a mid-brown. All design elements on the building exteriors – from the bricks and joints through to the balconies, mailbox and downpipes – follow the same colour scheme.
The new street is complemented by a crossing system of paths connecting to the surrounding city. A sustainable urban drainage system utilises rainwater as a visible, recreational element that is combined with minimum upkeep areas, where vegetation can grow wild and new species appear naturally, thereby supporting a variety of flora and fauna.
Aerial photograph by Kasper Hornbaek. Other photography by Mikkel Frost
---