The low-cost Caterpillar housing project, using a Quonset hut, enabled the creation of a 150-tree neighbourhood garden
Words by Francesca Perry
In the Detroit neighbourhood of Core City, a low-cost, eight-unit housing project has been completed using a prefabricated Quonset hut. Designed by architect Ishtiaq Rafiuddin for Prince Concepts, the 836 sq m project is accompanied by a new 150-tree public woodland – made possible by reallocating funds which would have otherwise been spent on more expensive construction methods. 
Quonset huts are lightweight prefabricated structures of corrugated galvanised steel with a semi-cylindrical cross-section. The design was originally developed in 1941 for the US Navy, based on the British Nissen hut from 1916. Despite the structure's military heritage, many are used around the US as businesses, homes, or for storage.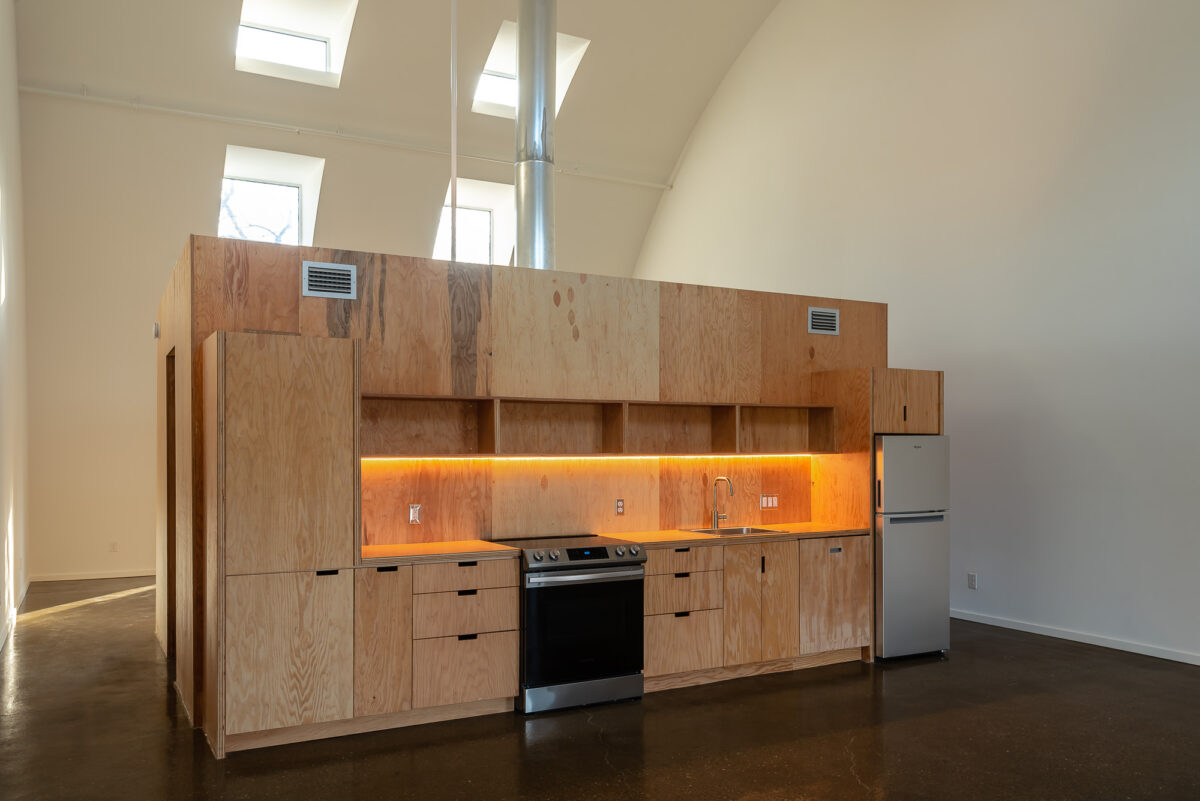 At the Detroit project – named Caterpillar as a nod to the appearance of the Quonset hut – home interiors are shaped by the hut's 7m-high arched form and complemented with the insertion of multiple windows and skylights to maximise natural light. 
'Caterpillar started as a technical challenge from myself to architect Ishtiaq Rafiuddin: place eight apartments within one massive prefabricated Quonset Hut while prioritising natural light and a robust landscape design,' says Philip Kafka, president of Prince Concepts.
Landscape architect Julie Bargmann of D.I.R.T studio delivered the surrounding green space and woodland, which features arborvitaes, river birches and hornbeams. The trees – which are still young and have yet to mature – were planted in a staggered pattern, inspired by sheet music for John Coltrane's A Love Supreme.
Terrazzo tiles salvaged from a previous development were used to create walkways and public benches on the perimeter of the woodland, inviting local passersby to stop and enjoy the garden.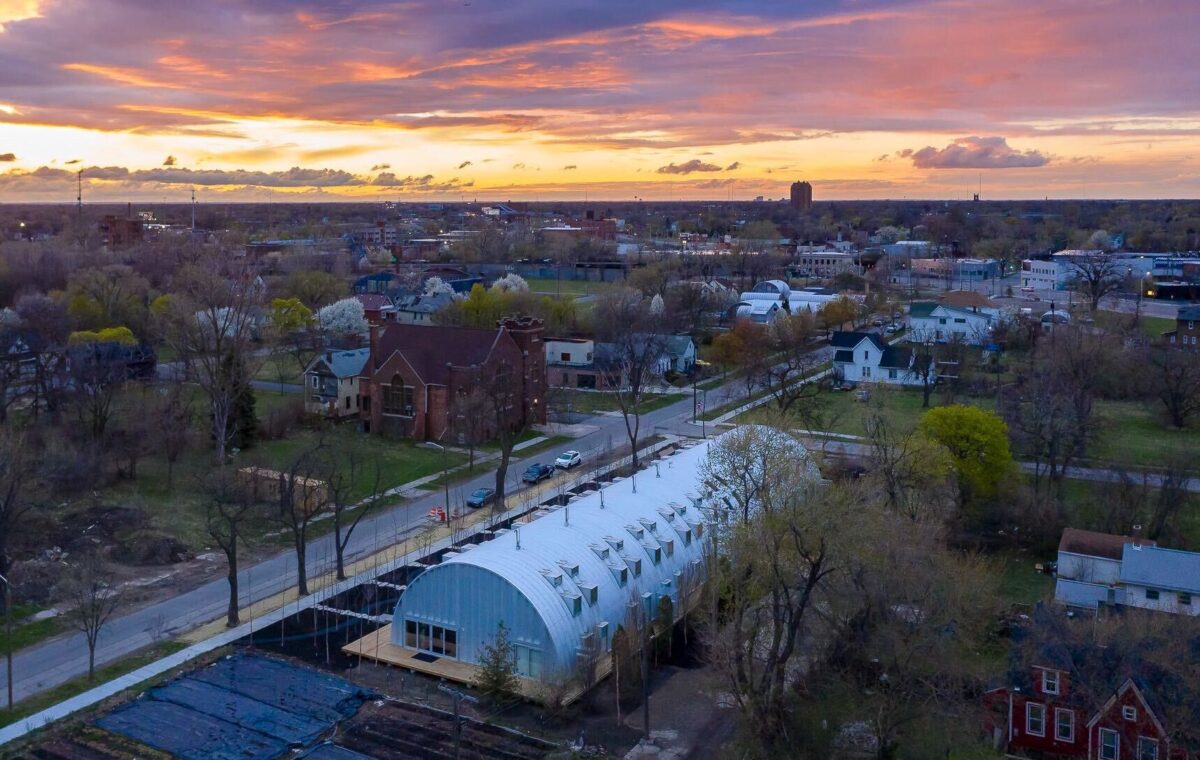 Photography by Chris Miele courtesy of Prince Concepts
Get a curated collection of architecture and design news like this in your inbox by signing up to our ICON Weekly newsletter
---