The contemporary extension to The Skinners' School complements the surrounding Victorian red-brick architecture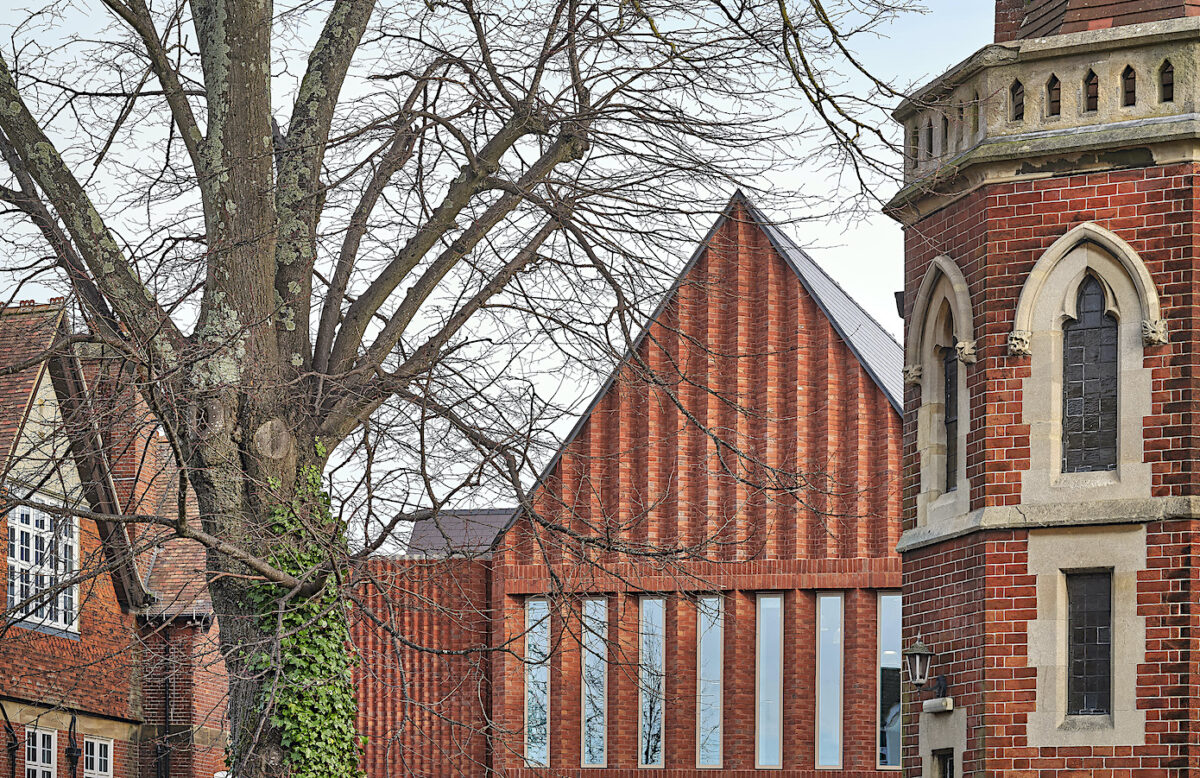 London-based Bell Phillips Architects has completed a large-scale extension to The Skinners' School in Kent, England – the first completed education building for the practice. 
The three-storey, 1,187 sq m new building houses a sixth form centre, English department and library. Defined by a steeply pitched gable roof and red brick facade, the design both responds to adjacent Gothic revival buildings and introduces sensitive contemporary elements to the school campus. 
The ground floor of the new building – home to the sixth form centre – links to the school's Upper Yard, an important outdoor recreational space. A key part of the brief was to ensure the Yard continued to function as a social hub; as such, Bell Phillips' new addition reimagines the Yard as both a point of arrival and place of transition. 
In the sixth form centre, quieter, more intimate study spaces for focused work are kept separated from more informal study spaces which are directly linked to a breakout area. The first floor of the new building, meanwhile, contains the English department classrooms around a central circulation spine. The library is located within the tall pitched roof volume on the top floor, lined with timber and forming a light-filled and spacious learning environment.
Externally, the new building's facade draws on motifs and architectural conventions from the school's existing Victorian buildings. The dominance of vertical proportions and articulated gable ends has been utilised to reflect the approach on the Main School building. At the detailed scale, window jambs are formed by brick columns turned through 45 degrees, referencing the existing triangular motifs, while soldier courses at the top and bottom of the window respond to the use of stone lintels elsewhere on site.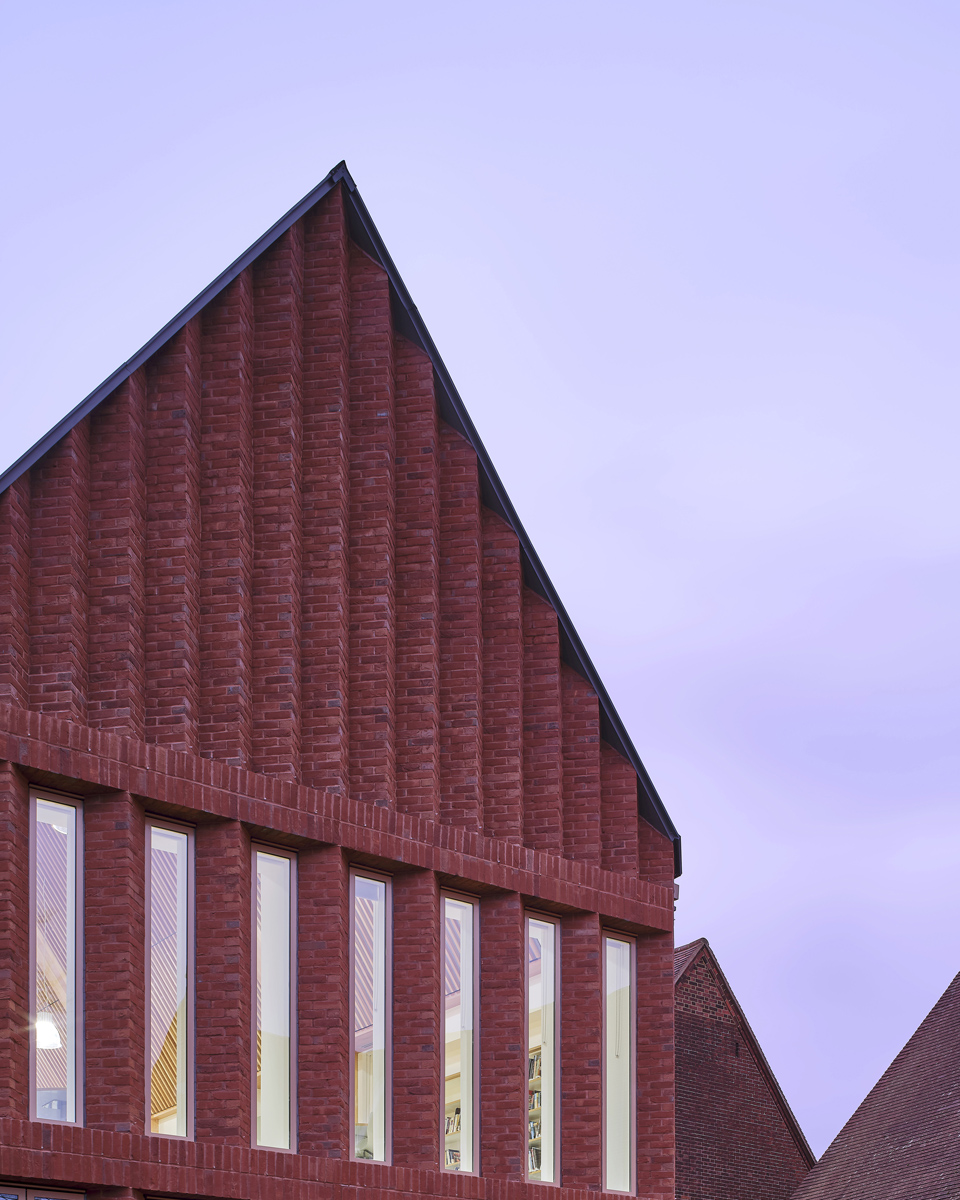 The new building is designed to minimise environmental impacts and includes a high-specification built envelope, solar control measures and good daylight infiltration to reduce reliance on artificial lighting. A high-efficiency heating, ventilation and air conditioning (HVAC) plant system has been installed on site, which works in tandem with an array of roof mounted photovoltaic panels to further reduce energy demand.
Photography by Kilian O'Sullivan
---