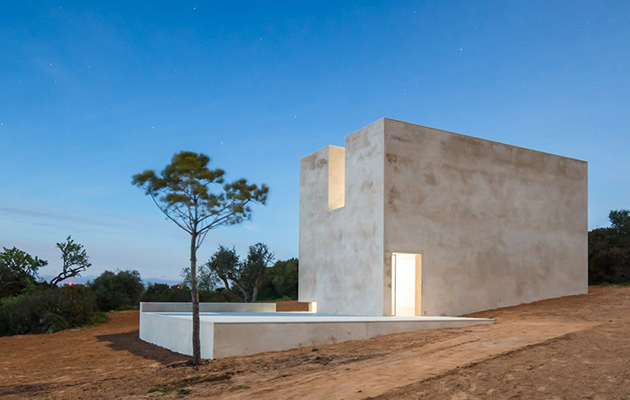 Álvaro Siza's Capela do Monte is part of an off-grid retreat in Portugal and strikes a dramatic if diminutive silhouette on an Algarve hilltop, writes
Rita Lobo

. Photos by

João Morgado

.

Celebrated Portuguese architect Álvaro Siza has completed work in his remote Capela do Monte in the Algarve. The tiny sand-hued structure has no electricity, heating or running water and relies on natural ventilation to stay cool in the summer and warm in colder months.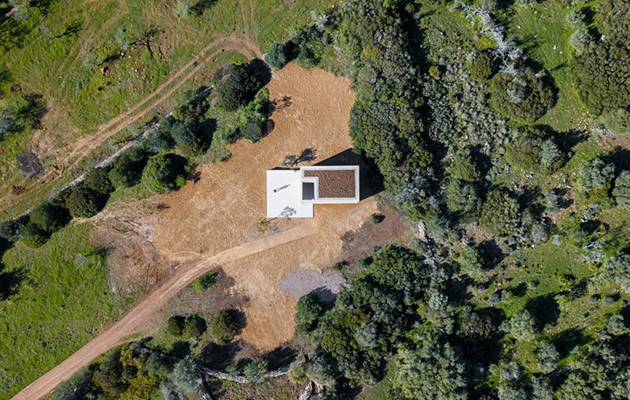 The chapel's clean lines, rustic finish and isolated location have been described by Siza as a work 'pure architecture'. It's part of a new off-grid, spiritual holiday resort set in the sprawling hills of Portugal's Algarve region.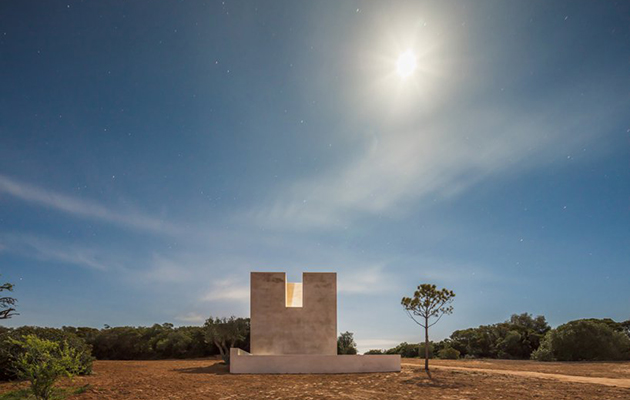 Siza's chapel is the focal point of the development, known as Monte da Charneca, and is accessible only via a footpath that coils around an olive tree-laden hilltop. The chapel was conceived to naturally heat and cool itself, by clever use of materials like perforated bricks, coated in limestone typical of the region.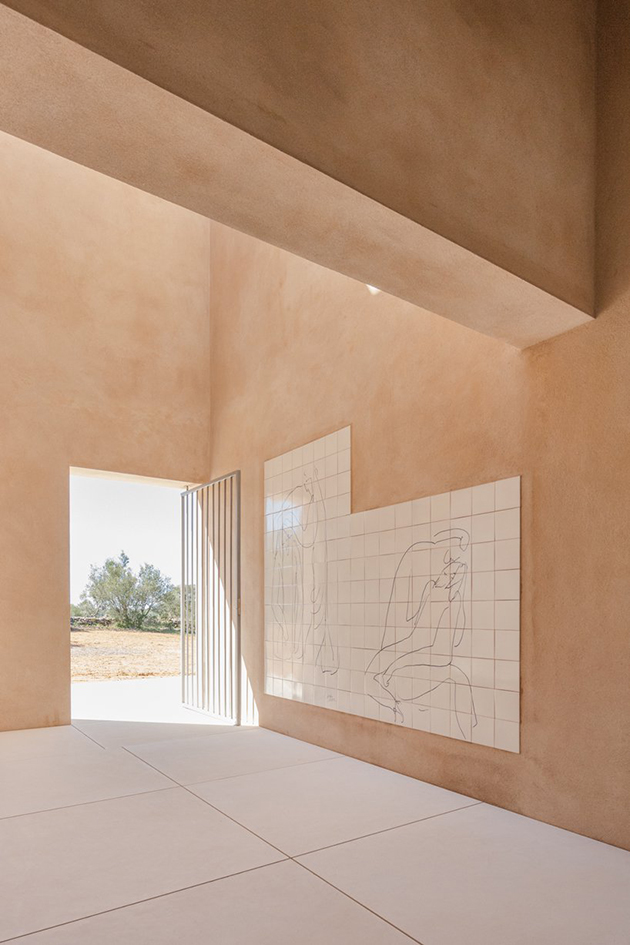 Siza uses natural light with striking effect at the Capela do Monte, allowing cut-outs in the facade and narrow windows to flood the sparse interior with sunshine. The space of worship inside is all white, with a plain tiled wainscotting, and simple oak furnishings also designed by Siza.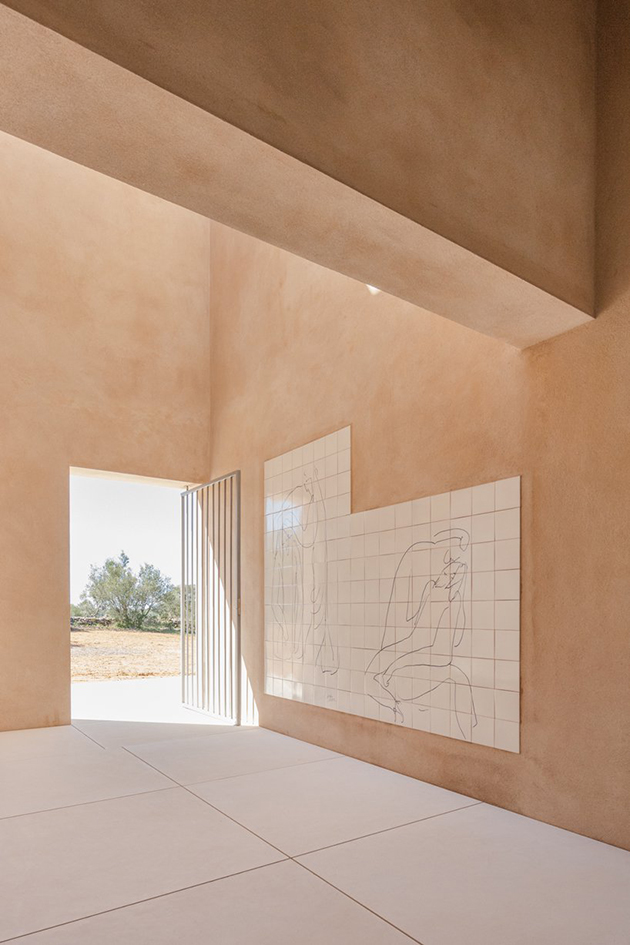 The all-white tiles are in contrast with the blue and white azuleijos used by Siza in the entrance hall, which are much closer to Portuguese tradition. These ones are based off Siza's own sketches of the life of Christ, and were manufactured by Viúva Lamego.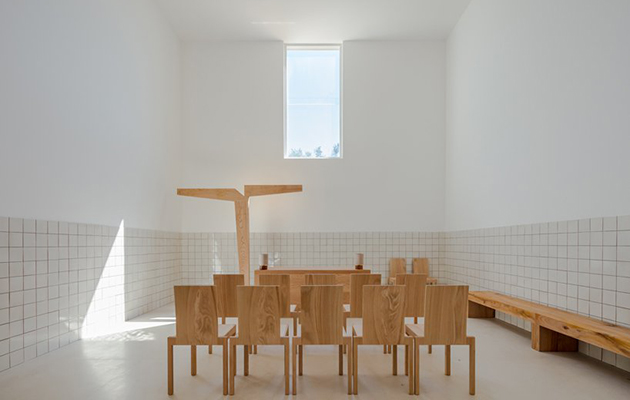 Siza brings his characteristic minimalism to the Capela do Monte, in work reminiscent of his earlier Church of Saint-Jacques de la Lande in Brittany. Here too, the architect relies on a pared-down exterior but dramatic exterior, and completely white interiors furnished with oak pieces.
The architect has signed on to oversee the rest of the architectural development at Monte da Charneca, which will include some residential buildings, all completely solar-powered and with their own water supply.
---