Located in Paddington, London, the new restaurant barge takes cues from across history for its design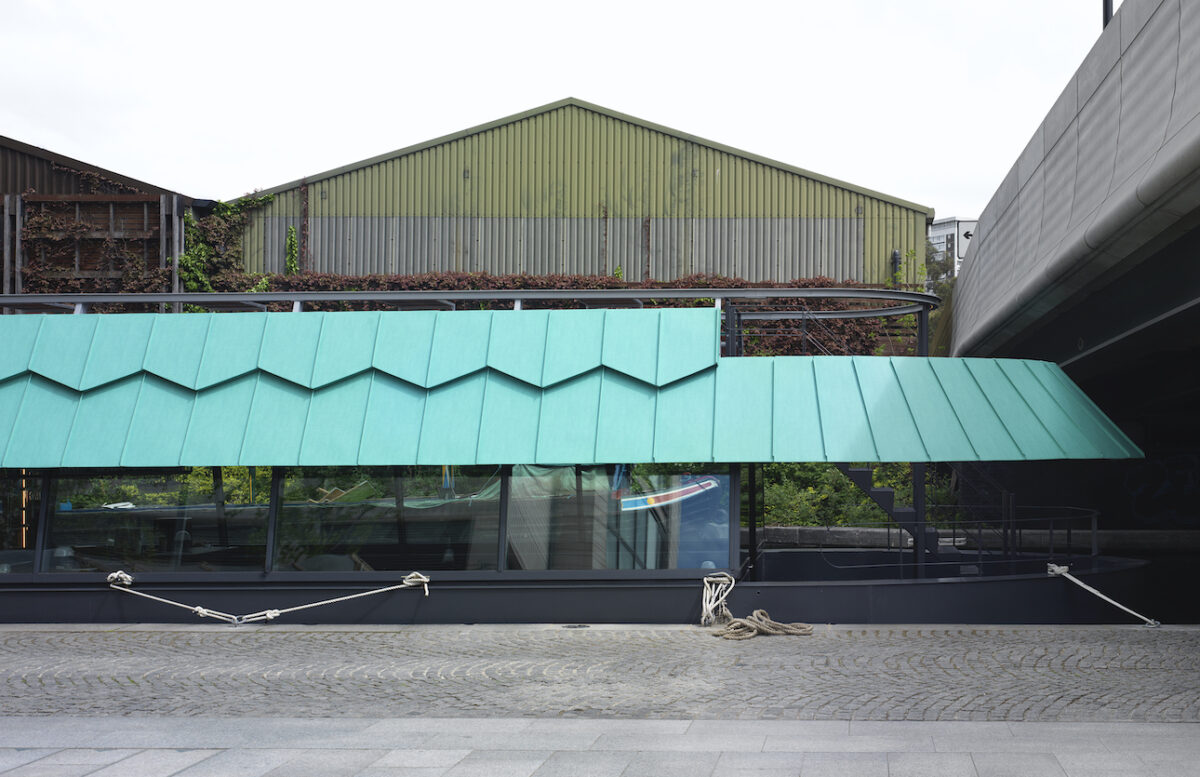 Words by Harriet Thorpe
London- and Sussex-based Adam Richards Architects, known for historically informed, modern yet romantic structures, has designed a new restaurant barge in Paddington, London, on the Grand Union Canal. The barge has an eye-catching patinated metal roof, inspired by various sources from colourful tarpaulins to James Stirling's vaporetto-shaped Electa bookshop (1991) in Venice. The design playfully connects the industrial history of the canal with its present role as a place for leisure in the city.
British Land, which owns a majority share of surrounding development Paddington Central, purchased two existing canal boats which were tendered out to restauranteurs; it then decided to purchase an empty mooring and launch a design competition for a new boat, that could fuse local heritage with versatile function for future opportunities. Richards won the competition, and in his characteristic style, the design joyfully combines references from across history, including the canal's industrial heritage, into a simple form responsive to contemporary context.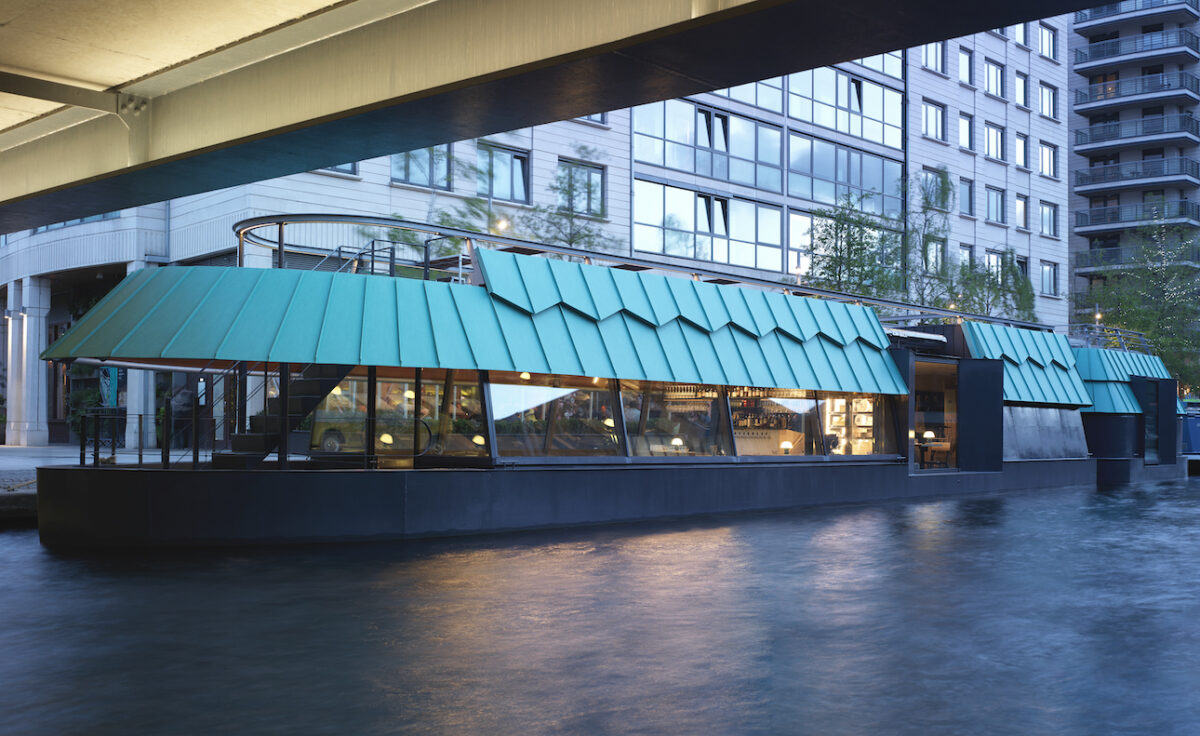 The barge's roof formalises the colourful tarpaulin covers strapped across working canal barges into solid sculptural form. Made of verdigris-coloured patinated metal and taking cues from an art nouveau sluice gate crossing the Danube, the roof segues, folds and zig-zags. Hand-welded and assembled by marine fabricators based in Somerset, the boat is clad in dark-grey steel panels, and features a neat staircase that leads to the upper deck, where demountable balustrades float above the green roof.
The boat has newly welcomed its resident restauranteur, The Cheese Barge. Diners step aboard into an entry space, framed by a wide rectangular window looking on to the water beyond. To the left, an external bridge links to a separate kitchen boat – known as the 'buoy' due to its circular shape – while the main dining space is to the right, wrapped in broad glazing. Raven Collective has delivered the fit out of the space.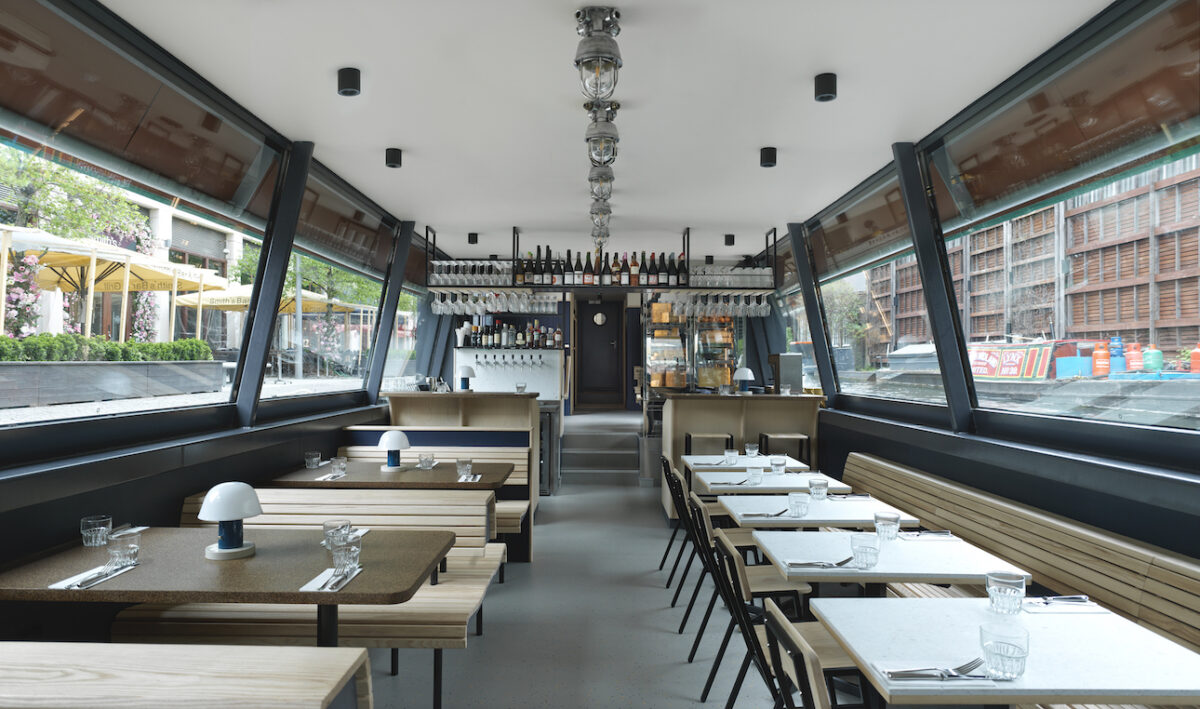 As well as taking cues from historical references, Richards' boat also makes visual the unseen history of a local Paddington resident: Hertha Marks Ayrton. The electric engineer was a pioneer in her field, and lived close by to the mooring from 1903 to 1923. The copper-lined underside of the roof – best seen from within the barge – honours her work using the conducive material, and becomes an active and functional monument to Marks Ayrton, contributing new heritage and meaning to the public space.
Photography by Brotherton Lock
---