The new North Wing at Rigshospitalet in Copenhagen was designed with patient wellbeing in mind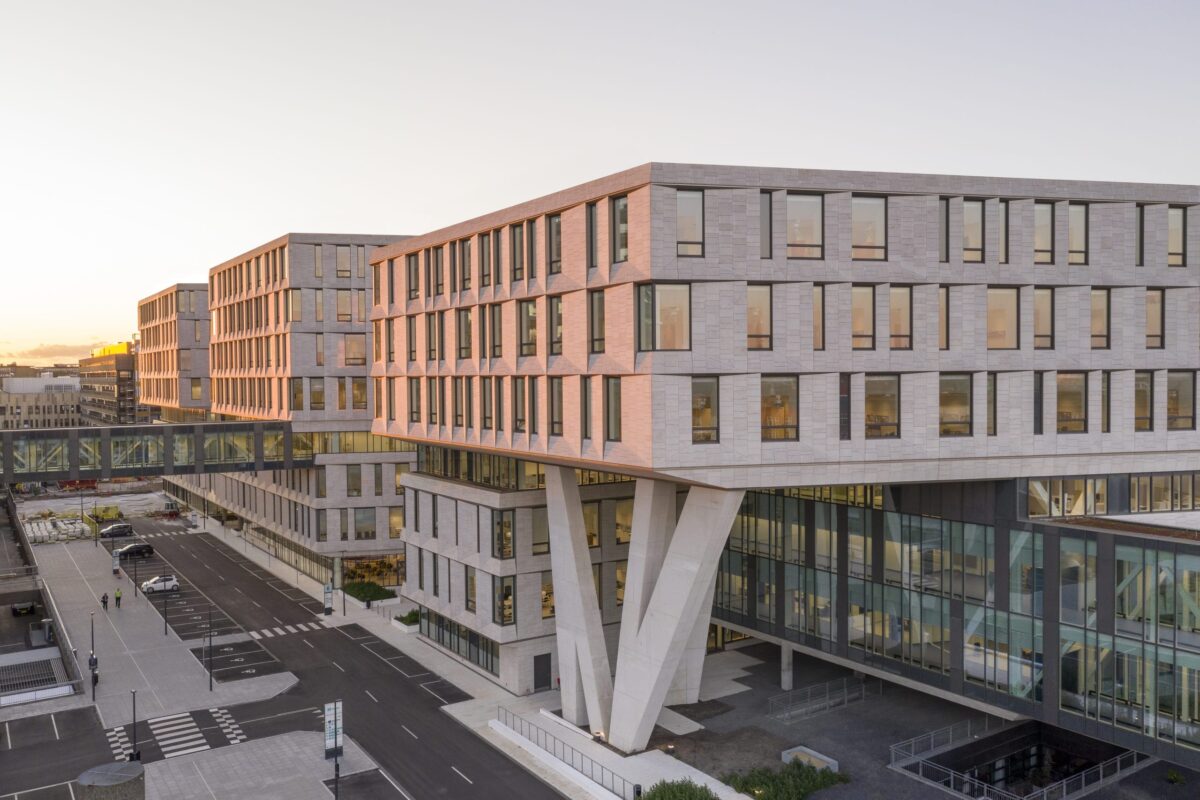 Words by Francesca Perry
The new 54,000 sq m extension to the Rigshospitalet in Copenhagen – Denmark's largest hospital – has now opened to patients. Designed by Danish firm 3XN, in collaboration with LINK arkitektur, the project prioritises patient wellbeing, the needs of staff and healthcare professionals, and flexibility for evolving functional requirements.
Named the North Wing, the seven-storey extension hosts 209 patient rooms, 33 operating rooms, an intensive care unit, outpatient clinics, diagnostic imaging functions and research spaces. Overlooking the Fælledparken public park in Copenhagen's Østerbro neghbourhood, the building has a pale stone facade and is designed in a zigzag formation, referencing the lines on a cardiogram graph. Inside, a central 'artery' walkway runs through the entire wing to facilitate efficient navigation.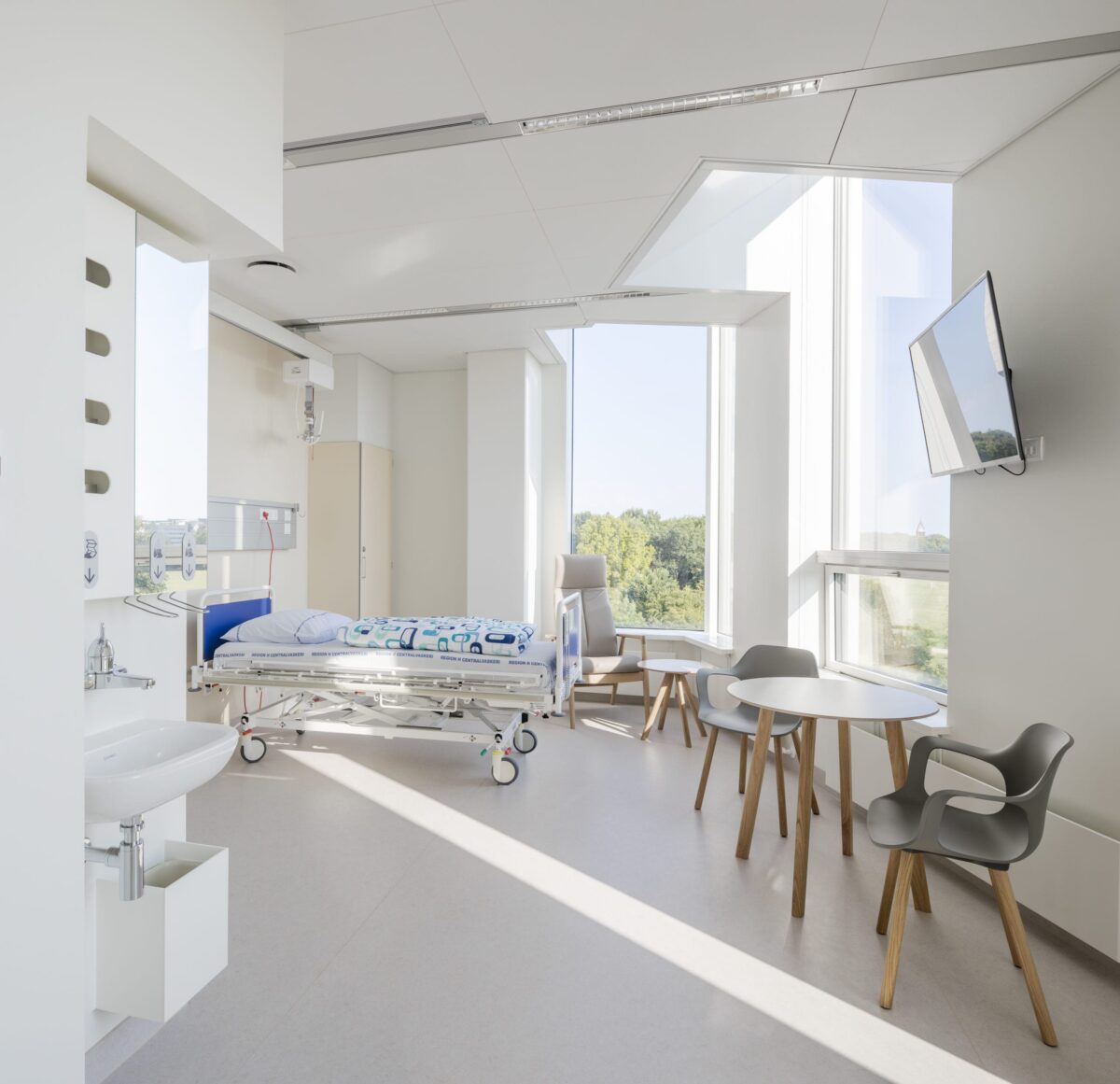 'Healing architecture' was a constant guiding principle for the architects. Quiet zones and patient rooms are located away from the central walkway to avoid disturbance. 196 of the patient rooms are single occupancy with private en-suite bathrooms. The rooms are flooded with natural daylight and many have extensive views of greenery; both these qualities have been proven to support wellbeing and aid the recovery process.
'You feel the hidden power of design when you work with hospital buildings,' says Stig Vesterager Gothelf, 3XN partner in charge of the project. 'With architecture, we have the ability to impact patients' health and psychological wellbeing through features such as bright rooms, access to natural daylight, big windows and outdoor views that improve the healing process. The team naturally took advantage of the North Wing's location with direct exposure to the park and the Copenhagen skyline and ensured that all hospital beds have views to either of the two.'
Two spiral staircases – in addition to four elevator towers – connect the floors, leading to the central common area and glazed open atria. To help orientation, each floor has its own dedicated colour scheme applied to doors, flooring, and selected walls. Works from artists including Olafur Eliasson, Malene Landgreen, and Erik A Frandsen are also integrated into the interior, softening and humanising the hospital environment.
The orientation of the North Wing structure helps to harness natural daylight, thus saving energy as artificial lighting is minimised, as well as ensure shaded spaces. Facilities have been designed flexibly to accommodate the future innovations of healthcare and medicine.
3XN founder and creative director Kim Herforth Nielsen says: 'Architecture is both art and rocket science as it has so many facets; it is an amalgamation of science, expressions, aesthetics, technology, and satisfaction of human needs. To add to this, hospitals are obviously complex structures to say the least. A concise combination of form and function; of societal need and cultural nuance. For a hospital to operate successfully, every aspect of the design must be considered.'
3XN and LINK arkitektur also collaborated with engineering firm Sweco on the project, as well as landscape architect Kristine Jensen Tegnestue and the architect firm Nickl & Partner.
All photographs by Adam Mørk
---