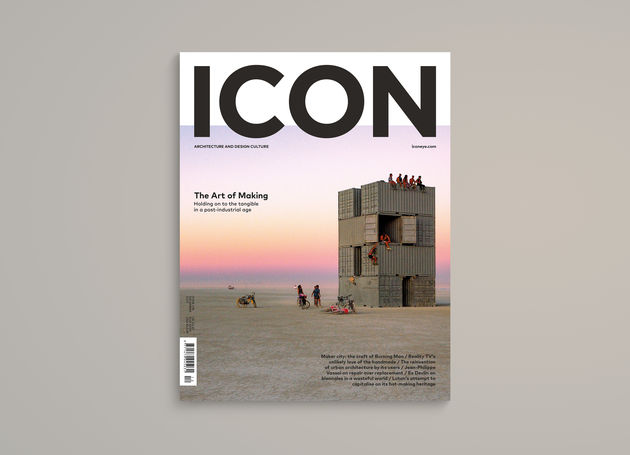 December's issue explores craft in the modern world, from the extravagant creations at Burning Man to the glassblowing stars of a surprise Netflix hit
The art of making: this issue explores our obsession with craft and asks why we cling to the tangible in a post-material age. Icon's editor Priya Khanchandani delves into reality TV's unlikely love of the handmade and talks to the winner of Netflix's competitive glass-blowing series Blown Away. Eddie Blake finds God in the most unlikely places, from warehouses to bingo halls. And we also look at the spectacular installations that rose from the desert sand at this year's Burning Man. Plus: Es Devlin on biennales in a wasteful world, architect Jean-Philippe Vassal, of Lacaton & Vassal, on repair over replacement and an exploration of the Stirling-nominated Cork House.
A word from Priya Khanchandani, editor of Icon: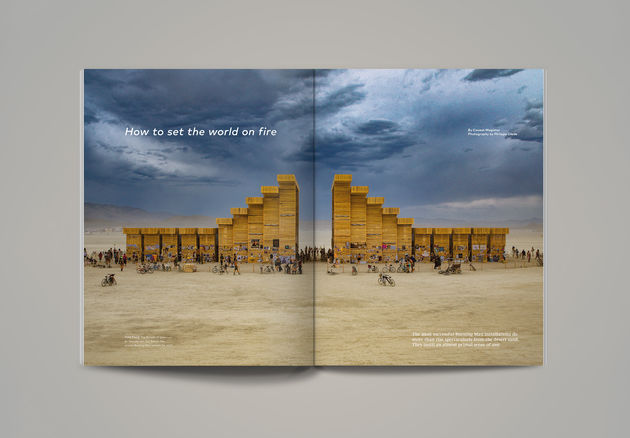 As Grayson Perry put it, craft used to be considered in terms such as, 'an over-blown Blue Peter project' or a 'zoo-bred animal that could not survive in the wild of the market place'. Perry, who won the Turner Prize in 2003, was disillusioned at the lack of acknowledgement of craft as a serious discipline. In his acceptance speech he said, 'I think the art world had more trouble coming to terms with me being a potter than my choice of frocks.'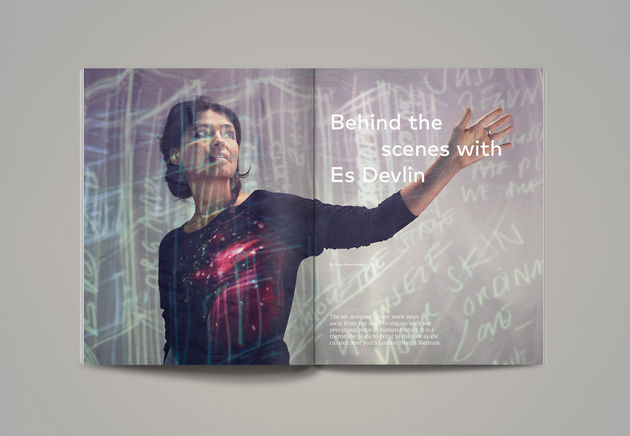 Since then, perceptions of craft have shifted. In an era when service industries have superseded manufacturing and people live mainly through screens, we have begun to realise the downsides of the intangible world and have turned to making things to help us feel more human. Apart from the proliferation of craft spaces on our high streets, this is evident in the degree to which maker culture has become valued as a form of design. There are new material institutes and maker spaces galore, universities teaching woodwork, and companies that used to take pride in identikit mass manufacture encouraging users to 'hack' their products at home and share the results on Instagram.
This issue finds craft in places where you may not normally think to look, beginning with reality TV, the antithesis of the wholesomeness that we associate with the handmade. The new Netflix series Blown Away is proof that reality TV's cultural engagement has extended beyond cocktail flavours to activities such as shaping molten glass. We also find craft at Burning Man, where enormous experimental structures – such as Geordie Van Der Bosch's Temple of Direction, a wooden pavilion inspired by Japanese torii gates – are built, then performatively set to flames.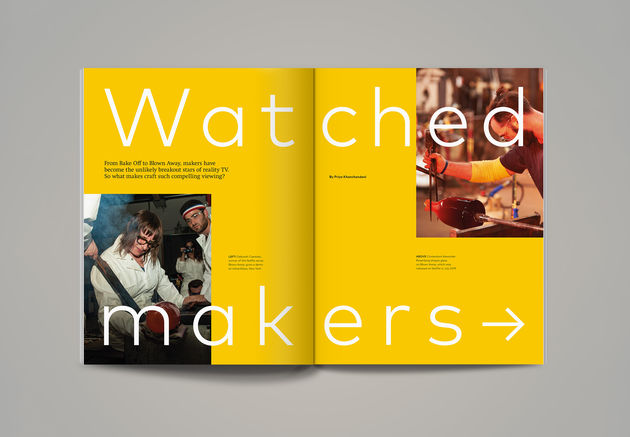 Craft is also being embraced in places where it formerly declined. We examine how Luton (the town where I grew up) has begun to pay homage to its now dormant hat industry by investing in cultural placemaking and providing studio space for makers. We find London's contemporary identity in the shifting of a shop front or the ephemeral architecture of festivals, through interventions driven by users rather than architects, like an old cinema that became a bingo hall before being adapted into a place of worship.
According to glass blower Deborah Czeresko of Blown Away, 'there's a magic and connectedness to the planet when you start working with materials and respect for those materials is really important in the disposable culture we live in.' Consumerism and technology have given us access to everything we desire, but there's an underlying sense we're searching for something that's missing; and this couldn't be more evident than in our renewed obsession with craft.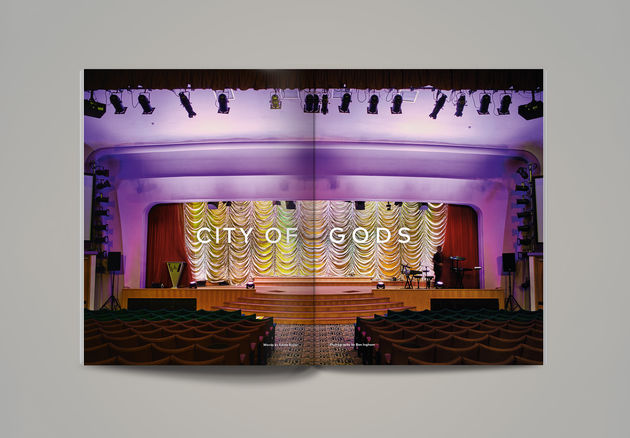 Subscribe to Icon magazine to be the first to get the new issue! Follow us on Twitter, Facebook and Instagram
---