Photo by Alessandro Merlo
August's issue looks at how architecture embraced performance over function and blurred the boundaries of design and production
This month's issue explores performativity in a wide range of forms – from a move towards the spectacular in theatre design to the performance artists using their body as a canvas. We also look at the galleries becoming anything but a white cube and the architects bringing nature to the forefront of their work. Plus: Amber Butchart profiles Bjork's iconic swan dress and we explore one of Lina Bo Bardi's most famous projects
A word from Priya Khanchandani, editor of Icon:
Visual culture in the 21st century has transcended the object. In turn, we have become spectators and even active participants rather than passive consumers.
The success of the Lithuanian Pavilion, Sun & Sea, which was awarded the Golden Lion at this year's Venice Art Biennale, signals that performance art has become mainstream. Actors dressed as sunbathers present an
hour-long performance, as onlookers observe from a balcony above, turning the old naval warehouse where the piece is installed into a performative space.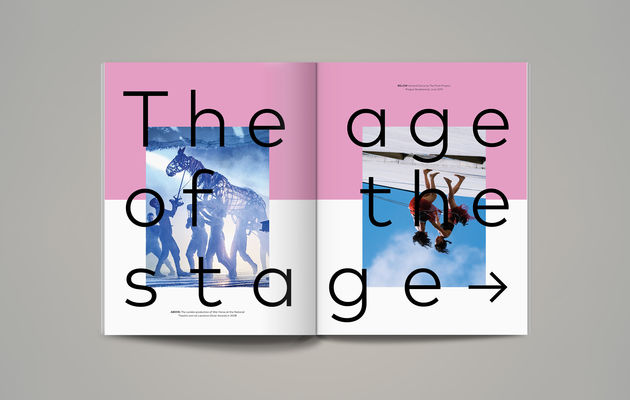 This growing emphasis on performativity applies equally to design and architecture as it does to art. The Mile-Long Opera, which transformed New York's High Line into a 30-block urban stage with a cast of 1,000 singers, was as much the work of architect Diller Scofidio + Renfro – who transformed the High Line into a civic space in the first place – as it was composer David Lang and poets Anne Carson and Claudia Rankine.
The performative design featured in this issue engages with us at an experiential level. We consider architects and designers making environments as much as structures, often entering the realms of stage design and production. Their work shows that design is becoming as much about the moment of encounter as it is the fetish or the haptic.
From the creation of theatrical buildings to starchitects' forays into set design, architecture has come to embrace the stage. At the same time, performance design has become part of the canon of contemporary culture, including events such as Beyoncé's performance at Coachella in 2018, designed by Stufish. Es Devlin, who pioneered set design as a serious discipline, is also now receiving cultural commissions such as the UK Pavilion at the Dubai Expo 2020.
Galleries are another genre of space where objects (and indeed visitors) adopt performative roles. We look at the shift away from the utilitarianism of the white cube to spaces that are more attuned to their geographic context or manifest specificity over sameness – and are hence more self-consciously theatrical.
The female body has been theorised as a site for performance ever since philosopher Judith Butler ascribed gender as a state that is determined by behaviour. Today, a wave of female performance artists are turning tattoo design into a form of spectacle, in some cases giving over their bodies to strangers.
As we embrace social media, surveillance infiltrates the digital realm and the spectacle of the everyday engulfs us ever more, such stories are symptomatic of a cultural shift in which every sphere of our lives is destined to become a performative act.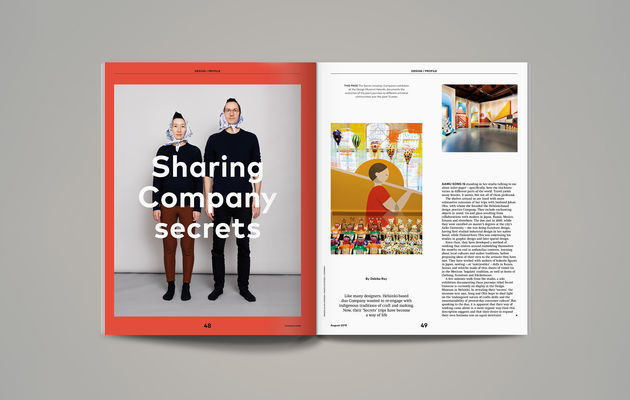 Subscribe to Icon magazine to be the first to get the new issue!
---