On the cover: The Coca-Cola Pavilion in Milan's Expo 2015. Photo: Giorgio Stefanoni
In this issue: Milan and the Man – How the Expo persuaded the design capital do sell out. Plus: 25 years of Droog, Claudio Luti, Forensic Architecture and more
James McLachan, editor of Icon:
Twenty-five years ago, a group of Dutch designers arrived in Milan with a radical 'anti-luxury, anti-formal and anti-product' agenda. At the time, the Memphis movement – an offshoot of post-modernist architectural thinking – was, after a period of dominance in the 1980s, on the wane. Its legacy was opulence and self-indulgence – design for the few, not the many. In an Oedipal reaction to the status quo, the Dutch invasion, under the moniker Droog, which translates literally as 'Dry', was a purifying force that rejected commercialism and the mass market.
As our story this month suggests, the movement could be seen through the prism of hair-shirted Calvinism, but the reality was Droog was anything but. The ideas put forward were witty subversions of long established typologies often imbued with a provocatively low-tech aesthetic. The few photos from the show – bleached out and unstaged – are about a million miles from homogeneity of Instagram-style art direction. In short, it was fun. Of course, as soon as the money started rolling in Droog as originally intended was all but dead. And in a strange irony, the it has perpetuated, and even ramped up, the rarified world of design art.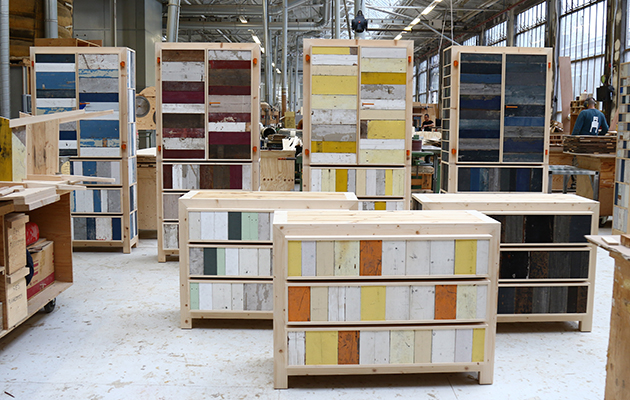 Remy Tejos' Chest of Drawers for Droog
Nevertheless, Droog was not a flash in the pan in the Memphis was. While its garish forerunner occasionally flares up now and again, a fire stoked by nostalgia rather then any genuine desire to revive pomo's primary colours, Droog's influence is more pervasive. Take a look at Studio Truly, Truly's deconstructed sofa for Ikea, formed from an assemblage of individual cushions, or Dean Brown's contribution to the Matter of Colour exhibition that saw the designer suspend vials of colour pigments from undecorated vases. Or any number of graduate shows where the students are producing pieces that place process and materials above pure functionality.
When we look back at Droog, it is important to remember that it hailed from a time when the Salone was really just about furniture. Design as a discipline has proliferated and it is technology, not furniture design, which wields greater power over our lives. Droog captures a lost moment when it was still possible to make a statement and have everyone listen.
Also in Icon 179
Q&A with Claudio Luti: The Salone de Mobile President talks innovation, education and the state of Milan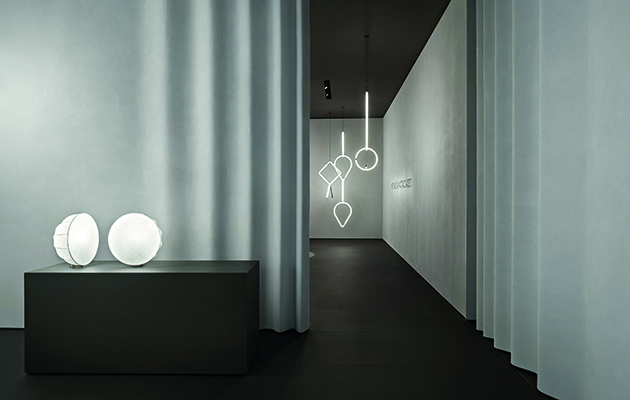 Calvi Brambilla's Flos stand Euroluce 2017. Photo: Germano Borrelli
Profile: Calvi Brambilla: The prolific boot-builders preprare for a packed Milan Design Week
Forensic Architecture: The pioneering group put architectural technology to work for human rights
The Tower is one of three new buildings added by OMA. Photo: Bas Princen
Prada Foundation: OMA's art museum is now complete, and already changing the way we view art.
For all this and more, subscribe to Icon magazine here
---