In our latest issue, we explore the soft power of German design in the postwar era, along with Neave Brown's humane city, the differing visions at Arcosanti and Zaradye Park, report back from Dutch Design Week and rethink the European Space Agency
The creative industries are not taken as seriously here as they should be. If you need proof of this assertion then take a look at how the government and media are treating the steady outflux of architects and designers from London. If banks reported (as RIBA did recently) that over half their work had been scaled back owing to Brexit-related lack of investment and staff shortages, the headlines would be hysterical. As it is, the exodus passes with barely a murmur. For government, it seems that creative London is a nice to have, but not crucial to the future of the city.
If you want to experience what a city can be like when design is placed at the heart of its economic as well as cultural life, then visit Eindhoven. While in no way comparable in scale, the Dutch hub has a well-deserved reputation as a focus of creativity. The recent edition of Dutch Design Week, for example, attracted 335,000 visitors, well over the city's entire population. And the abundance of cheap studio space in close proximity to the city centre means it is still possible to build a career in design. But there is also a value to design that is less immediately obvious. For our cover story this month, we look at the role design played in rehabilitating West Germany in the aftermath of World War Two.
Through institutions like the Ulm School and firms like Braun, the United States and West Germany fought a kind of proxy war to prove the superiority of capitalism over state-controlled economies. Despite being a pawn in global realpolitik, the legacy for modern Germany is a happy one. Its position as the fourth largest economy is built on the success of its automotive and electrical-product exports. Facts and figures aside, German is synonymous with well-made, functional products – a reputation that affords it a respect on the world stage that we surrendered in favour of an economy based on financial services. The sad fact is that we are still great at making things in this country, it is just that, as with the car industry, we make them for other nations. The soft power that good design affords has been all but forgotten.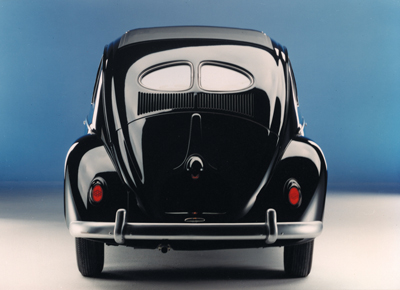 INSIDE THIS ISSUE
FRONT
Scene Brutalism heads to storage while Uber takes to the LA air
Photo competition The glowing winners of our elemental competition
UK Construction Week Alex de Rijke of dRMM gets poetic about piers
Design Joburg Haldane Martin wraps up two new ranges for this year's fair
Design Shanghai A young Chinese studio explores recycled terrazzo

Diary The Hayward reopens its pointy ceiling, and more
Crimes Against Design Branded pint glasses destroy the entire point of beer
Opinion Stop killing your parents and start saving pomo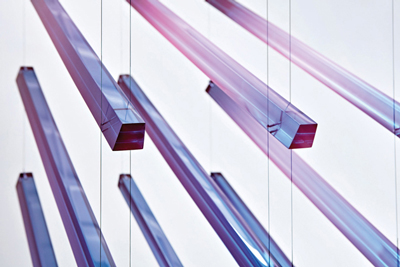 DESIGN
Selling Germany Modernist design as a key to postwar rebirth has proved both a boon and a burden
Dutch Design Week As Eindhoven embraces internationalism, is its cutting-edge going blunt?
Emerging studio Studio Ilio gets experimental with hair as they transition into the mainstream
Icon of the month: De Stijl The Dutch movement has been casting its spell for a century, but has a few lessons still to impart
ARCHITECTURE
Neave Brown The Alexandra Road architect is finally getting the recognition he deserves
Zaryadye Park High Line architect Diller Scofidio and Renfro gives Moscow the space it craves
Arcosanti Despite dodgy concrete and distasteful bells, the utopia still seduces
Icon of the month: The gas holder From power provider to luxury living, via the medium of Blur
Q&A: Wolf D Prix The Coop Himmelb(l)au founder urges architects to start laughing again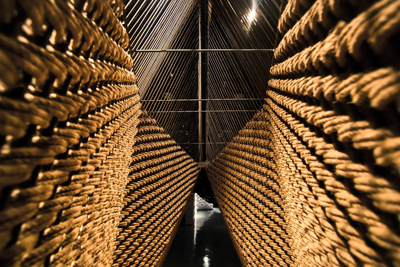 REVIEW
Review: Amman Design Week With a vibrant new edition, the fair stakes its claim as the Middle East's design leader
Rethink: ESA Tata&Friends' revamp takes Europe's space programme to a whole new level
Obsession: Tables for Two It takes a New Yorker column to whisk Carlo Apostoli from Essex to the Upper East Side
---