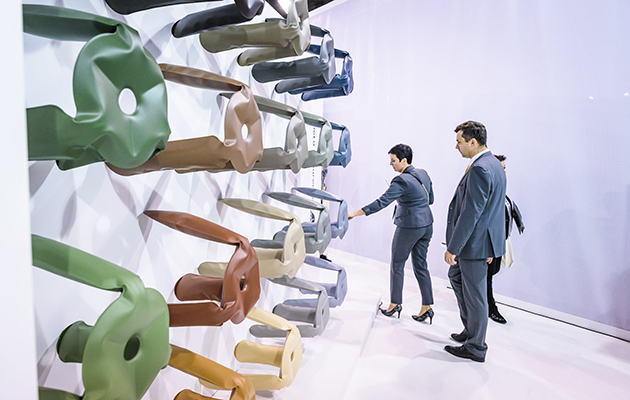 Warsaw Home is a unique event on a global scale. No other event in the world of interior design and furnishing is developing so quickly that it can already be called the most important industry event in Central and Eastern Europe. One could say that Warsaw Home was the next big thing in 2016 but in 2018 it becomes a big thing now
Warsaw Home is a relatively new event in the world of interior decoration and design. It premiered in 2016 and in this short period of time it has become the most important business platform in the country and in Central and Eastern Europe. No other trade fair event in this sector in the world is developing so intensively and is using the good time for design as efficiently.
According to the statistics, exhibition space has grown five-fold, from 24,000 sq.m in 2016 to 120,000 sq.m in 2018! The same goes for the number of exhibitors: 150 in 2016, 400 in 2017 and — according to forecasts — 600 in 2018! The trade fair has a large share of professionals and guests from abroad (29% in 2017, according to forecasts as many as 37% in 2018).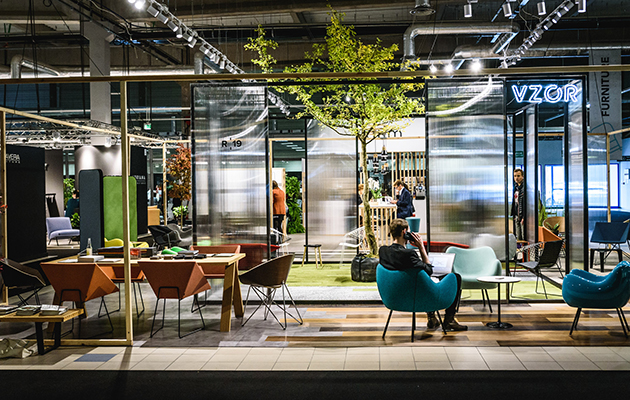 We can compare
Warsaw Home is developing more intensively than Saloni WorldWide in Moscow, which has been organized since 2005, and Salone del Mobile, which has been present since 2016 in Shanghai. The possibilities of the region, vision and energy of the organizers make it possible to compare it with the biggest and most important fairs in the world and in Europe – Salone del Mobile in Milan and IMM in Cologne.
The most famous and prestigious trade fair in Milan, premiered in 1961, hosted 1841 exhibitors for 230 thousand square meters during the 2018 edition (with a record number of visitors – 435,000). With almost 70 years of tradition, the Cologne trade fair in 2018, held since 1949, attracted 1,282 exhibitors to an area of 270,000 square meters and attracted 125,000 visitors. These are, of course, higher figures, but they are comparable to the statistics of Warsaw Home, which achieved its results in just 3 years.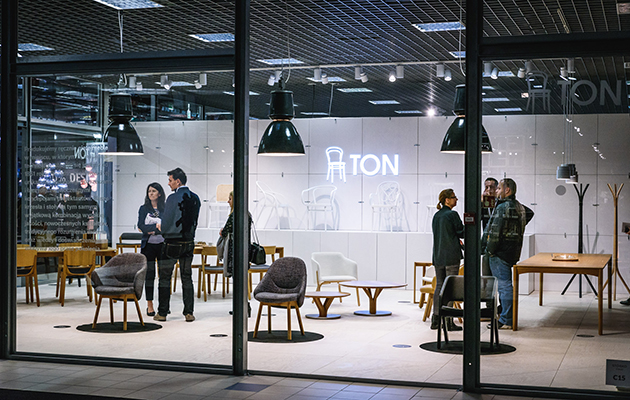 Big names
Since the first edition, the trade fair has been accompanied by debates, lectures and additional events, addressed both to amateurs and to the industry. The stars of Warsaw Home are the greatest architects and designers as Karim Rashid who has already attended the Warsaw fair twice, and his lecture has gathered crowds every time. This year stars are Tom Dixon, Stefano Giovannoni, Nika Zupanc, Giulio Cappellini who will attend Design Forum, the additional event during Warsaw Home and will have lectures on 'STRENGTH" – the leitmotif of 2018 edition.
The intensive development of the trade fair shows how necessary this event was in this region. Warsaw Home brings together entrepreneurs from the East and West and constantly increases its range of activities. It is a must in the calendar of professionals, who can register for the trade fair for free, as well as for people interested in interior design and loving design.
More information here.
Free registration for architects and businesses.
This is an advertorial feature.
---